Lotto News 10 October 2019
Big Winners
The Best Lottery Winner Stories Ever!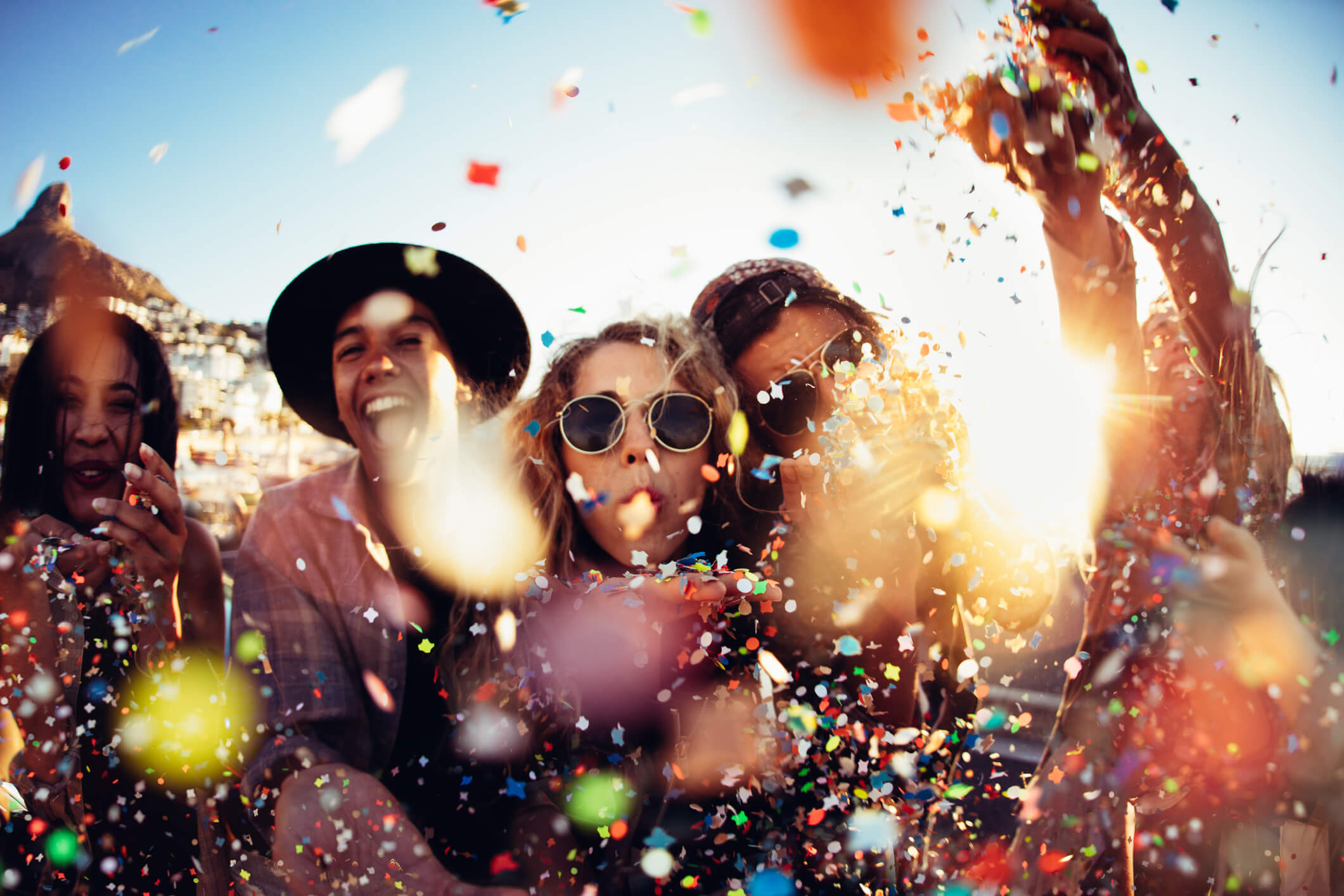 Top Lottery Winners: The Best Lottery Winner Stories of All-Time
There are many people out there who have won the lottery, but have you wondered how they got that lucky ticket and what was the impact on their lives? What happened to them? Keep reading and discover the best stories about those people who have been fortunate enough to win the lottery!
The Winner of the Biggest Individual Lottery Prize
One lucky woman from South Carolina was the winner of the biggest single lottery prize of all time - an accumulated MegaMillions jackpot of $1.537 billion! The anonymous player hit on the numbers 5, 28, 62, 65, 70 and Megaball 5 in the October 23, 2018 draw.
Her victory made headlines of media outlets around the world, not only for having taken more than 4 months to claim the biggest individual prize in the history of the lottery, but for the way she got her lucky ticket. The winner made a kind gesture at the time she was buying her ticket, allowing another person in the queue to buy a MegaMillions ticket before her. That simple act of politeness made her a multimillionaire! If she had bought another ticket, we would be telling a different story.
Although MegaMillions has delivered the largest individual prize in the history of the lottery, PowerBall holds the record for the greatest lottery prize of all time, with a prize of $1.586 billion which was divided among three winners: the Robinsons from Tennessee, Maureen Smith from Florida - who had been playing the same numbers for years - and Marvin and Mae Acosta from California, who took 6 months to claim their prize.
The Youngest Lottery Winners Ever
Cosmin Rotariu - 15 years old
A 15-year-old Romanian man named Cosmin Rotariu won €200,000 with a tenth of the Spanish El Niño lottery in 2019. His story caused some controversy because of his age, as minors are prohibited from buying lottery tickets and gambling - in fact, here at Lottoland players must be over 18 years of age to play.
The young winner was full of euphoria and joy in front of the place where the ticket was purchased in Barcelona, ​​and said in front of the cameras that he had chosen the winning ticket at random and that he had bought it with €20 that He had won by redeeming a ticket from El Gordo, the Christmas lottery. And although he still didn't know what he would do with the money, he said he would like to buy a new mobile phone.
Cosmin's testimony while speaking in the first person as a ticket-buyer generated a lot of controversy in the media. However, apparently the young man acquired the winning ticket with his father. Regardless of what happened, the prize was awarded to Cosmin's father as minors cannot win any lottery prize in Spain.
Jane Park - 17 years old
Another story of a youthful lottery winner is that of the British winner Jane Park, who at just 17 years-of-age won more than £1 million playing EuroMillions in 2013. With her healthy winnings, the young woman acquired a house for £169,995, which she left shortly afterwards because she was feeling lonely, and so she moved back to her mother's house. Additionally, she has travelled to several holiday destinations and has had various cosmetic surgeries, including a Brazilian 'butt-lift' operation in Turkey and another to increase the size of her breasts, for which she paid £4,500.
She also publicly offered a salary of £60,000 a year to any man who was willing to go out with her, even creating a website exclusively to search for the boyfriend of her dreams. In May 2019, Jane made the headlines again, as she said on Twitter that she was selling photographs of her breasts for £50 and was donating money from her earnings to charity. She also made it clear that she was not bankrupt, that she was managing her investments carefully and that she was doing this solely with the ambition of helping the less fortunate.
Lucky Multiple Lottery Winners
Stefan Mandel: He Won 14 times!
Romanian mathematician Stefan Mandel has won the lottery an incredible 14 times, making him an approximate total profit of $30 million. He (supposedly) achieved this by applying his own mathematical formula, which involved buying all possible number combinations from a selection he believed would reveal the winning set. His first victory was at the end of the 1960s from the Romanian lottery. Then he decided to go to a place where the prizes were greater, so he went to Australia where he applied his winning formula again and won 12 more times!
At that time, people were allowed to print lottery tickets in their homes and although it was not something common or simple, he managed to get several printers and thousands of investors over the years, who believed in his technique. Mandel's method was exhaustive, since it required a lot of logistical planning: first they needed to print the tickets, then they verified that no number was leftover or missing, and finally they processed the purchase in front of authorised retailers, who then delivered a receipt for each ticket.
His last victory was achieved with the Virginia lottery in 1992, winning not only the first prize of $27 million but also 6 prizes from the second prize tier, 132 from the third and 135 further minor prizes with an approximate value of $900,000. All of this generated a lot of controversy and no fewer than14 international agencies - including the CIA and the FBI - conducted an investigation into his win. However, it transpired that he had not violated any laws.
Then he decided to launch an insurance company and a lottery system in Gibraltar, but his attempts were unsuccessful. In 1995 Mandel declared bankruptcy. He was subsequently charged with investment scams and was sentenced to 20 years in prison in Israel. Today he lives in a house on the beach in Vanuatu. Here at Lottoland we are suspicious of these magical 'winning formulas' but it can't be denied that Mr Mendel has enjoyed more than his fair share of good fortune, at least when it comes to lotteries.
Joan R. Ginther: 4-Time Winner
Another very famous story is that of the lottery winner Joan R. Ginther, who although she did not win as many times as Mandel did, managed to win the Texas lottery 4 times between 1993 and 2010. Ginther, also known as the lottery's luckiest woman, has obtained a total of US $ 20.4 million from all her victories! All of her tickets were purchased in Texas and two of them were bought at the same store.
Winner of the Biggest Online Prize
Christina worked cleaning in offices in Berlin for a living, but her fortunes were about to change for the better. In the early hours of June 1, 2018, while she was working a shift, she discovered that she had won €90 million playing EuroJackpot online with Lottoland, with what was just her second attempt! Upon realising that she had won, she quit her job without thinking twice. This prize represents the biggest ever online gambling win, making it a bona fide world record.
"I could not believe it!" Christina said at the time, "I'm still in shock, to be honest! It's a lot to take in, but I'm very happy to finally be able to take care of my mother and the rest of my family." She also expressed the desire to finally make the trip of her dreams: travelling from coast to coast of the United States in a van.
The Biggest Scratch Card Winners
Jerry Kajfasz
Jerry Kajfasz from New York was lucky enough to win $10 million with a scratch card called "Win For Life" in 2014, but how he came to get the winning card was a complete accident! And how is that, you may ask? As it turns out, he went to buy 7 scratch cards and was mistakenly given 8. When he realised the mistake, he went back to the store and returned it. Then he decided to scratch off the 7 he had bought, winning around US $20 in total. He decided to use some of his winnings to buy the one he had been given by accident, and that turned out to be a $10 million winner! After winning, he quit his job and said that he was going to take his mother to visit her family in Poland.
Dale Summey
Another prominent story is that of Dale Summey of Lexington, whose day job was repairing roofs and doing maintenance work. When he and his wife Robin won a $10 million prize in 2015 it took him four days to find out he had won! His life changed with the scratch-off "Ultimate Millions" from the North Carolina lottery. They had two options to receive their prize: a single payment of US $6 million or 20 annual payments of US $500,000. They preferred to take the lump sum of six million dollars, which became US $4.1 million after taxes were deducted.
The Most Generous Lottery Winner
Although there have been many lottery winners who have been generous with their wins, Tom Crist from Canada has to be our Number One! He won the amount of 40 million Canadian dollars in a Lotto Max raffle and donated absolutely everything to charity, to the last penny! Crist was very discreet with his victory, so much so that he didn't tell anyone, not even his daughter - instead, she found out about his generous deed on Facebook!
Before winning the lottery, Crist's wife had died of cancer, which led him to create a foundation in honour of her. He donated his money to several charities, including the Calgary Cancer Center, "Big Brothers", "Big Sisters" and "Ronald McDonald House." And since his youngest son loved animals, he also made a donation to the local zoo in Calgary. His family supported him in every decision and they felt grateful for the opportunity to help others and contribute their (large) grain of sand by supporting causes which were important to them.
Lottery Winners Who Lost it All
Michael Carrol
"Easy Come Easy Go!" - a saying that applies to many lottery winners who lost absolutely everything. Michael Carrol was only 19 when he won £9,736,131 with the UK National Lottery in 2002. At that time, he worked as a bin-man and was engaged to Sandra Aitken who was pregnant with his daughter Brooke. When he became a millionaire he fell into a life of excesses, spending most of his fortune on expensive cars, houses and parties. And although he married Sandra in 2003, his marriage lasted for even less time than his fortune - and that didn't last long!
As you can imagine, the media were happy to follow his escapades in the interest of generating headlines! In 2006 a documentary called "Michael Carroll: King of Chavs" was screened in the UK. In May 2010 he applied for his old garbage collecting job and shortly thereafter he started working in a cookie factory. At the beginning of 2019, Michael Carrol told The Sun newspaper that he worked by cutting the logs that are sold at service stations and by carrying 50 kg bags of coal.
Gerald Muswagon
He won a $ 10 million jackpot (approx. $ 7.5 million) with the Canadian Super 7 in 1998. Muswagon squandered his fortune on alcohol and parties. In less than 7 years he was left with nothing! Subsequently, full of remorse, he committed suicide in the garage of his parents' house in 2005.
You already know what you shouldn't do when you win the lottery - unless you want to lose everything!
The Unluckiest Lottery Winner Ever
When we talk about lottery winners, we immediately associate them with good fortune, but not all that glitters is gold, there are those who have had a bad run since they won! This is precisely the story of Andrew Jackson "Jack" Whittaker, who won in 2002 the PowerBall jackpot, $ 314.9 million! - At that time it was the biggest single prize distributed in the history of the lottery. Whittaker was not a regular lottery player, but noticing how huge the jackpot was, he decided to invest $ 100 in lottery tickets.
Months after winning the lottery, thieves broke into his parked car and stole $545,000 that he had left inside in a suitcase, perhaps not the wisest place to store such a large sum of money. This was not even an isolated incident, because in 2004 the same thing happened with US $ 200,000 - although he managed to recover his money on that occasion.
Additionally, Whittaker had problems with the law when he was sued by the Caesars Atlantic City casino for an irregular situation with cheques, then in 2016 his house caught fire, and as it was not insured he lost the entire property and all of its contents.
In his life, he has also had to face personal situations of difficulty that have led him to reflect on happiness. "Money has never meant anything to me," Whittaker said. "You have money to exist in this world. But money does not rule the world. Money is not what makes people happy. Family is. "
The Most Successful Lottery Winner - He Multiplied His Fortune!
Peter Lavery of Northern Ireland won £10 million in 1996 in the UK National Lottery and has multiplied his fortune since then. Lavery was a bus driver at the time and when he won the lottery he didn't know what to do, so he quit his job and spent the first few months enjoying his victory. However, months later he decided that he wanted to change the course of his life in a positive way and that he wanted to make money work for him, so he invested in 33 properties which he now rents out. Mr Lavery also acquired his own whiskey distillery, which he said "was like winning the lottery again " for him.
In addition to investing his money wisely to secure his future, he has also been able to discreetly help out other people. He has also spent some of his winnings on himself, having acquired several cars and houses over the years.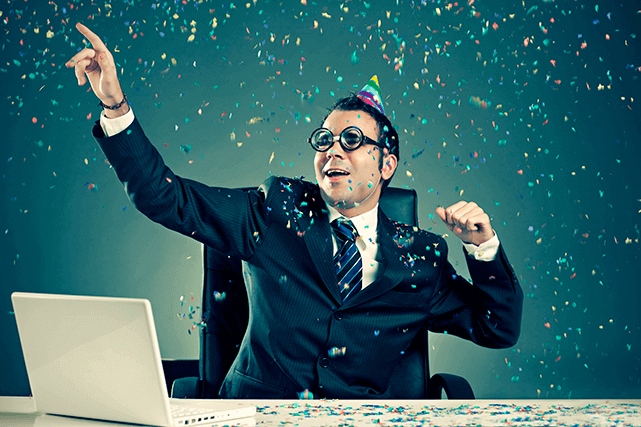 The Lottery Winner with a Head for Business
Brad Duke worked as an instructor in a gym when he won a $220 million PowerBall jackpot in 2005 and although that made him a millionaire, he wanted more! He set himself the goal of converting his PowerBall earnings into a billion dollars over the next 15 years. Duke kept his job at the gym for a few years after winning and organised a team of people to work on multiplying his fortune.
His business mentality has led him to invest his money in several different areas. He has dedicated himself to the acquisition of properties, mainly vacant land, with the purpose of developing commercial and residential spaces. Additionally, he created a health consultancy called "Synergy Fitness Group" and the "Duke Foundation", which he uses to help others. He has also become involved in the organisation of bicycle races.
Years after winning the lottery, Duke said his financial team had accumulated almost $ 100 million of profit and that his time limit to increase his fortune to one billion dollars was no longer 15 years, but would be a goal of for life. As you will see his goal was not as easy as he believed, "it was really ambitious; I probably did not anticipate how ambitious," Duke said in an interview.
Despite not having achieved that desired profit, he has been increasing his fortune and has made it clear in interviews that he is enjoying the path of his success.
First-Time Lottery Winners
Lisa Quam
Winning the PowerBall lottery is something that requires consistency considering the long odds against it. However, there are those who overcome those odds and win at their first attempt. Lisa Quam is one of those lucky people! She won a $90 million PowerBall jackpot in 2014 at her first ever attempt!
She went to a store to pick up the newspaper featuring Black Friday ads and to buy pumpkin spices. On a whim, she decided to buy two PowerBall tickets - one for her and one for her husband. And although she certainly didn't expect it, they took home the top prize that Sunday! Quam went to work on Monday, but after a few days, she and her husband decided they were going to retire. Lisa Quam, like so many winners, said that she planned to use her winnings to travel more.
Charlie Lagarde
Another fantastic story is that of Canadian teenager Charlie Lagarde! She bought the scratch and win "Gagnant à Vie" as a gift to herself when she turned 18 in 2018, and to her surprise, that first scratch card turned out to be a big winner! The young winner won a prize that allowed her to choose between a lump sum of 1 million Canadian dollars or to receive CA $1,000 every week for her whole life. Which option would you choose? Because she was so young Lagarde chose the weekly payment, meaning that she has a guaranteed weekly income for the rest of her life!
You Could Be the Next Lottery Winner!
I hope that after reading about these fascinating stories behind lottery winners you will feel motivated because as you have seen, it is possible to win even at the first attempt!
If you dream of being the next winner, remember that in Lottoland you can play online with the best lotteries in the world. As you have seen, scratch cards can also make you a millionaire! So, if you want to try your luck like Dale Summey and Jerry Kajfasz did it, in Lottoland you can win millions playing scratch cards.
And remember that if you don't have a sensible plan for what to do with your winnings, you could just end up like Michael Carrol and lose everything. So if you want to ensure a comfortable and happy future, we invite you to read our 10 tips of what to do when you win the lottery.
Good luck!
Sources:
https://www.infobae.com
https://elpais.com
https://www.mirror.co.uk
https://thehustle.co
https://en.wikipedia.org
https://www.bbc.com/news
https://www.telegraph.co.uk
https://www.idahopress.com
https://www.ctvnews.ca
https://abcnews.go.com
https://news.sky.com
https://miamidiario.com
https://www.greensboro.com
http://ninjajournalist.com
---