Lotto Knowledge 24 April 2016
Playing Online Is Easy And Hassle Free
How To Play The Lottery Online At Lottoland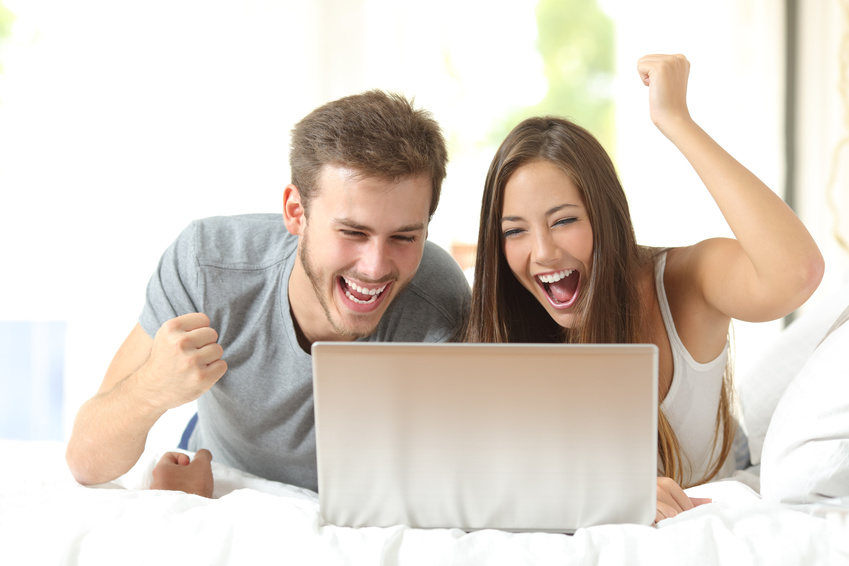 Playing the lottery is meant to be an enjoyable pastime, not a hassle. In fact there's no reason at all why it should be a hassle. If everyone else wants to battle it out in the local Centra at ten past rush hour then let 'em off! You don't need to worry about any of that when you play EuroMillions online at Lottoland!
Of course EuroMillions is just one of many lotteries we have for you to play. We've compiled all the best games from around the world for you to enjoy. You can play for the biggest jackpots on the planet, or enjoy great value lotteries from as low as 50c. More importantly, at Lottoland you get way more features and different ways to play.
Sound good right? Ok, well, let's go then, here's your ten simple and stress-free steps to playing the lottery online at Lottoland…
1. Create A Player Account
To enjoy all the benefits of playing with Lottoland simply sign up. It should take about 30 seconds or a minute tops. Click on the Sign in or sign up link at the top right hand side of the page. Enter your email address and choose a secure password. Next enter your personal details then click the Create a new account button. Note that only one user account per person is allowed.
2. Choose Your Lottery
When it comes to choice of lotteries Lottoland is hard to beat. You can play familiar lotteries such as the Lotto or EuroMillions, along with other lotteries from around the world, including those infamous American super lotteries for jackpots that can reach over a billion US dollars!
Each lottery is linked to from the main menu, click on your lottery to go to that lottery's main page where you'll be able to play the lottery, as well as get all the information on it.
3. Fill In Your Ticket(s)
At the top of each lottery page you'll find the main ticket area. It's arranged in a grid just like a paper lottery ticket. Select your numbers by clicking the corresponding numbers inside the ticket area. Alternatively just click the Quick+1 button on top right of the ticket for a randomly generated Quick Pick. Beside that button is the +Rest button. This allows you to "all in" with a full play slip of Quick Picks (e.g. six tickets for EuroMillions or twelve for the Lotto).
Lottoland also allows you to play a special type of game called a Combo Bet, also known as a system bet. If you click more than the standard amount of numbers you will automatically enable this feature. It's more expensive to play, but it allows you to add even more numbers to your ticket increasing your chances of winning exponentially.
4. The DoubleJackpot Feature
Lottoland's exclusive DoubleJackpot feature lets you win double the jackpot amount with just a single click. Lottoland partners with leading insurance companies to guarantee all jackpot and DoubleJackpot wins. This optional feature costs a little extra, and it only pays double on an actual jackpot win. Imagine the joy of winning a multi-million euro jackpot - now double it!
5. The NumberShield Feature
Picture the scene – you've got all the numbers right and hit a huge jackpot, only to learn that somebody else has won it too. Think it can't happen? It's actually quite common. Back in 2013, for example, one poor Dubliner ended up sharing his €187.9 million win with somebody in Belgium - booo Belgium!
The last thing you want is some gombeen from Brussels muscling in on your millions. Block him out by clicking the button to activate NumberShield – an exclusive feature that allows you to protect your own numbers and always ensure you get the full jackpot amount. Remember, the higher the jackpot the more people will choose to play and therefore the higher the chances you'll have to share if you win.
6. Set Your Draw & Duration Options
Like we said, one of the great things about playing the lottery online is that it allows you to dispense with all this queuing nonsense. Instead you can play upcoming draws with a few simple clicks. By default your ticket selection will be entered into the next upcoming draw, or you can select which draw you wish to participate in. To play EuroMillions for example, you can select the Tuesday draw, the Friday draw, or both.
You can also select how many draws you wish to take part in by setting your optional Duration options where you can be entered into draws up to 52 weeks in advance.
If you choose Subscription you will enable subscription billing, based on the number of weeks you pick. The Hunt option, meanwhile, will enable the JackpotHunt feature – when you check this box you will go "hunting" the current jackpot by being automatically entered into each draw until the current jackpot has been won. Perfect for those looking to hunt down one of those large, rollover jackpots.
7. Set Your Participation Options
The optional Participation features allow you to further tailor your lottery playing to suit your schedule and budget. You can opt to play when the jackpot is at a certain amount or higher, or you can pick specific upcoming dates.
8. Submit Your Ticket
All set? Ok then – click on the green Submit button. You'll be taken to the Shopping Cart page where you can now verify or amend your purchase before you finalise it. On the right hand side you'll see a Delete icon (the bin), to remove the ticket from your cart and underneath it is a View icon (the magnifying glass) to view your ticket. When you click this button your ticket and numbers will appear. If you mouse-over the ticket you'll be given the option to Edit it if you wish.
9. Confirm & Continue
Once you're ready click on the Submit and proceed button to finalise the transaction.
10. Cross Your Fingers & Check Your Email!
Now, another great thing about playing with Lottoland that we haven't mentioned yet is that you don't need to mess around with tickets anymore. No more squinting down to see if you won or trying to get it read in one of those new machines. And no worrying about loosing it either – with Lottoland everything's done digitally, instantly, and easily!
Once your purchase has been finalised you'll get confirmation via email. You will also be notified of draw results and any ensuing wins. Any money you win will be automatically credited to your Lottoland user account. This can then be used to play again or you can withdraw it to your bank account. In other words you don't have to do anything – the tickets, the results and the wins all come to you!
So, what are you waiting for? Have you seen how huge our jackpots are?!
---