Lotto News 22 January 2019
Inspiring Sporting Quotes
100 of the Best Motivational Sports Quotes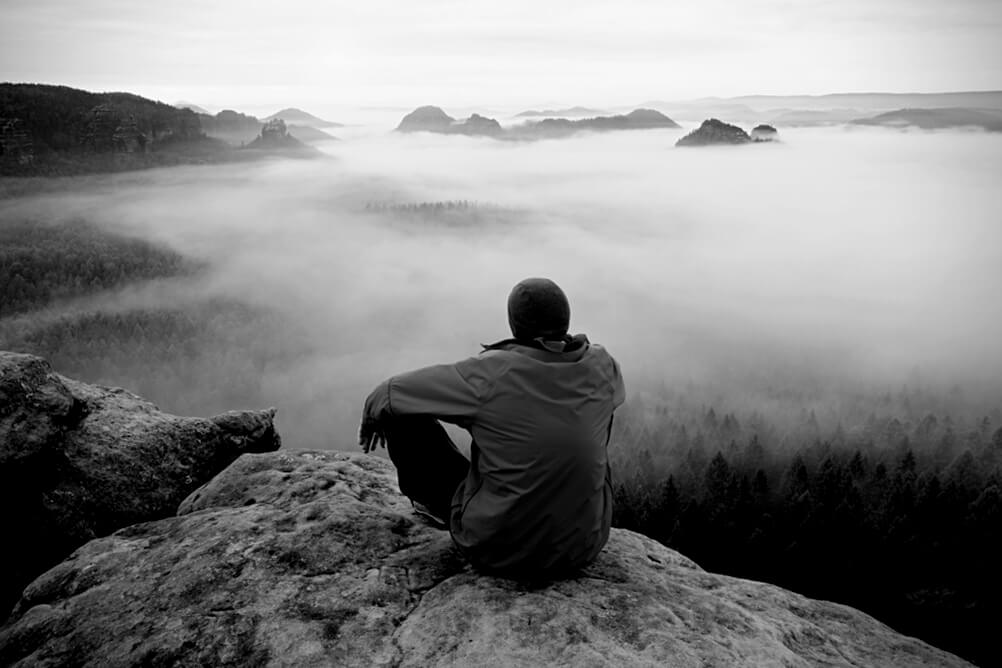 What all of these inspiring sports quotes have in common is that they express the way in which willpower and determination can overcome the obstacles that life throws in our paths. Hopefully you will fell suitably motivated and enthused after you browse through our selection of killer quotes:
100 Motivational Sports Quotes

― Bo Jackson (Greatest athlete to play both professional baseball and American football)
2. "You have to expect things of yourself before you can do them."
― Michael Jordan (One of the greatest basketball players in history)
3. "Age is no barrier. It's a limitation you put on your mind."
― Jackie Joyner-Kersee (Champion Olympian in the heptathlon)
4. "Hard work beats talent when talent doesn't work hard."
― Tim Notke (High school basketball coach)
5. "Don't measure yourself by what you have accomplished, but by what you should have accomplished with your ability."
― John Wooden ('The Wizard of Westwood' won 10 NCAA titles in 12 years as head coach of the UCLA basketball team)
6. "A champion needs a motivation above and beyond winning."
― Pat Riley (President of the Miami Heat NBA team)
7. "You can't win unless you learn how to lose."
― Kareem Abdul-Jabbar (Superstar basketball player who had a 20-year career in the NBA)
8. "If you can't outplay them, outwork them."
― Ben Hogan (Acknowledged as one of the greatest golfers to ever play the game)
9. "Will beats skill."
― Kevin Constantine (American ice hockey coach)

― Tom Landry (Iconic coach of the Dallas Cowboys for 29 years)
11. "Never give up! Failure and rejection are only the first step to succeeding."
― Jim Valvano (American college basketball player, coach, and broadcaster)
12. "Champions keep playing until they get it right."
― Billie Jean King (All-time great tennis player and activist for women's rights)
13. "Each day you must choose, the pain of discipline or the pain of regret."
― Eric Mangini (American football coach in the NFL)
14. "Persistence can change failure into extraordinary achievement."
― Matt Biondi (Olympic swimmer with 11 medals to his name)
15. "The mind is the limit. As long as the mind can envision the fact that you can do something, you can do it, as long as you really believe 100 percent."
― Arnold Schwarzenegger (Competitive bodybuilder turned movie star and governor)
16. "You are never really playing an opponent. You are playing yourself, your own highest standards, and when you reach your limits, that is real joy."
― Arthur Ashe (Only African-American male to win Wimbledon and the US Open)
17. "If it doesn't challenge you, it won't change you."
― Fred Devito (Fitness guru)
18. "Never limit yourself, never be satisfied, and smile… It's free!"
― Jennie Finch (Softball pitcher and Olympic medal winner)
19. "Good is not good when better is expected."
― Vin Scully (One of the most respected sports broadcasters in US history)

― Mark Spitz (US swimmer who set a world record for claiming 7 golds at the 1972 Olympics)
21. "The more I practice, the luckier I get."
― Gary Player (South African golfer considered to be one of the best of his era)
22. "Believe me, the reward is not so great without the struggle."
― Wilma Rudolph (Overcame disabilities to become the first American woman to win three golds at one Olympics)
23. "If you don't invest very much, then defeat doesn't hurt very much and winning is not very exciting."
― Dick Vermeil (Long-time NFL coach and sports announcer)
24. "A life is not important except in the impact it has on other lives."
― Jackie Robinson (First African-American to play major league baseball)
25. "It is not the size of a man but the size of his heart that matters."
― Evander Holyfield (Hall of Fame boxer who held Cruiserweight and Heavyweight titles)
26. "I start early and I stay late, day after day, year after year. It took me 17 years and 114 days to become an overnight success."
― Lionel Messi (Argentinian footballer widely believed to be one of the greatest of all time)
27. "An athlete cannot run with money in his pockets. He must run with hope in his heart and dreams in his head."
― Emile Zatopek (Czech distance runner who claimed 3 gold medals in the 1952 Olympics)
28. "The difference between the impossible and the possible lies in a person's determination."
― Tommy Lasorda (Successful manager of the L.A. Dodgers for two decades)
29. "There may be people that have more talent than you, but there's no excuse for anyone to work harder than you do."
― Derek Jeter (Five-time World Series Champion with the New York Yankees)

― Pele (In many people's opinion the greatest footballer in history)
31. "Nobody who ever gave his best regretted it."
― George Halas (Founder, owner, and head coach of the NFL's Chicago Bears)
32. "You can always become better."
― Tiger Woods (One of the most inspirational golfers of all time)
33. "Kill them with success and bury them with a smile."
― Usain Bolt (World-record holding sprinter from Jamaica)
34. "To uncover your true potential you must first find your own limits and then you have to have the courage to blow past them."
― Picabo Street (Former World Cup alpine ski racer and Olympic gold medalist)
35. "If you aren't going all the way, why go at all?"
― Joe Namath ('Broadway Joe' is the legendary quarterback who made his name at the New York Jets)
36. "It isn't the mountains ahead to climb that wear you out; it's the pebble in your shoe."
― Muhammad Ali (Iconic Heavyweight Boxing Champion)
37. "As long as we persevere and endure, we can get anything we want."
― Mike Tyson (Heavyweight boxing champ and self-styled 'baddest man on the planet')
38. "Pain is temporary. It may last a minute, or an hour, or a day, or a year, but eventually it will subside and something else will take its place. If I quit, however, it lasts forever."
― Lance Armstrong (Multiple winner of the Tour de France)
39. "A champion is someone who gets up when he can't."
― Jack Dempsey (Heavyweight champion of the world between 1919 and 1926)

― Michael Phelps (American swimmer and holder of a record 28 Olympic medals)
41. "Tough times never last, but tough people do."
― Antrel Rolle (All-American collegiate and NFL professional player)
42. "It's all about the journey, not the outcome."
― Carl Lewis (Era-defining Olympic track and field star)
43. "You're never a loser until you quit trying."
― Mike Ditka (Hall of Fame NFL player and coach)
44. "Always make a total effort, even when the odds are against you."
― Arnold Palmer (One of the greatest and most charismatic golfers ever)
45. "Today I will do what others won't, so tomorrow I can accomplish what others can't."
― Jerry Rice (Widely regarded as the greatest ever wide receiver to play in the NFL)
46. "What makes something special is not just what you have to gain, but what you feel there is to lose."
― Andre Agassi (Las Vegas born tennis star who revolutionised the sport)
47. "The principle is competing against yourself. It's about self-improvement, about being better than you were the day before."
― Steve Young (Storied quarterback famous for his appearances with the San Francisco 49ers)
48. "Excellence is not a singular act but a habit. You are what you do repeatedly."
― Shaquille O'Neal (Hall of Fame NBA basketball player)
49. "If you have everything under control, you're not moving fast enough."
― Mario Andretti (One of only two drivers to have won races in Formula One, IndyCar, World Sportscar Championship and NASCAR)

― Mary Lou Retton (Olympic champion gymnast from the U.S.)
51. "There are only two options regarding commitment. You're either IN or you're OUT. There is no such thing as life in-between."
― Pat Riley (Former player and coach and president of the Miami Heat NBA team)
52. "If you are afraid of failure you don't deserve to be successful!"
― Charles Barkley (Former NBA star and dominant power forward)
53. "You can't get much done in life if you only work on the days when you feel good."
― Jerry West (Ex-NBA player and coach who won gold in the 1960 Olympics)
54. "If you only ever give 90% in training then you will only ever give 90% when it matters."
― Michael Owen (Goal-scoring sensation for Liverpool Football Club)
55. "I've got a theory that if you give 100% all of the time, somehow things will work out in the end."
― Larry Bird (Had a 13-year Hall of Fame career with the Boston Celtics)
56. "Believe it and it will happen."
― Michael Strahan (Acclaimed N.Y. Giants NFL player)
57. "The vision of a champion is someone who is bent over, drenched in sweat, at the point of exhaustion, when no one else is watching."
― Anson Dorrance (US women's soccer coach in the NCAA)
58. "Never let your head hang down. Never give up and sit down and grieve. Find another way."
― Satchel Paige (Can lay claim to the title of best ever pitcher in the history of pro baseball)
59. "You have to believe in yourself when no one else does – that makes you a winner right there."
― Venus Williams (Professional tennis great with four Olympic gold medals)

― Clara Hughes (Canadian cyclist and speed skater who has won many Olympic medals in both disciplines)
61. "Do you know what my favorite part of the game is? The opportunity to play."
― Mike Singletary (Hall of Fame football player and coach at NFL and College level)
62. "To believe in yourself and to follow your dreams… This is success!"
― Sasha Azevedo (Former gymnast turned actress)
63. "I think that the good and the great are only separated by the willingness to sacrifice."
― Kareem Abdul-Jabbar (Lionized former NBA great)
64. "Everything is practice."
― Bill Shankley (Legendary Liverpool F.C. manager)
65. "Show me a gracious loser and I'll show you a failure."
― Knute Rockne (Notre-Dame alum regarded as one of the greatest college football coaches of all time)
66. "Life is meant to be a challenge, because challenges are what make you grow."
― Manny Pacquiao (One of the greatest pound for pound boxers in history and a living legend in his native Philippines)
67. "Make sure your worst enemy doesn't live between your own two ears."
— Laird Hamilton (American big-wave surfer)
68. "The five S's of sports training are: stamina, speed, strength, skill, and spirit; but the greatest of these is spirit."
― Ken Doherty (World Champion snooker player from Ireland)
69. "Show me a guy who's afraid to look bad, and I'll show you a guy you can beat every time."
― Lou Brock (Former St Louis Cardinals left-fielder)

― Babe Ruth ('The Great Bambino' was a revered baseball player and home-run hitter)
71. "It's not the will to win that matters — everyone has that. It's the will to prepare to win that matters."
― Paul "Bear" Bryant (Won 6 championships in 25-year career as Alabama football coach)
72. "Find the good. It's all around you. Find it, showcase it and you'll start believing it."
— Jesse Owens (One of the most famous athletes in history thanks to his 4 gold medals in the 1936 Berlin Olympics)
73. "I can't relate to lazy people. We don't speak the same language. I don't understand you. I don't want to understand you."
― Kobe Bryant (Won 5 NBA Championships with the L.A. Lakers)
74. "Whoever said, 'It's not whether you win or lose that counts,' probably lost."
― Martina Navratilova (Record-breaking tennis star)
75. "What you lack in talent can be made up with desire, hustle, and giving 110 percent all the time."
― Don Zimmer (Spent 65 years in pro baseball as a player and then coach)
76. "Success isn't final, failure isn't fatal, it's courage that counts."
― Alicia Coutts (Olympic swimmer from Australia)
77. "Courage doesn't mean you don't get afraid. Courage means you don't let fear stop you."
― Bethany Hamilton (Champion surfer who didn't let the loss of an arm to a shark attack slow her down)
78. "Sports do not build character. They reveal it."
— Heywood Broun (Famed American sports-writer)
79. "If you can believe it, the mind can achieve it."
― Ronnie Lott (Played 14 seasons in the NFL for the San Francisco 49ers)

― Gabby Williams (Women's NBA professional basketball player)
81. "Just keep going. Everybody gets better if they keep at it."
― Ted Williams (His 19-year pro baseball career was only interrupted by military service)
82. "God gives talent; work transforms talent into genius."
― Anna Pavlova (Russian prima ballerina)
83. "Be the hardest working person you can be. That's how you separate yourself from the competition."
― Stephen Curry (Believed by many pundits to be the greatest shooter in the history of the NBA)
84. "The will to win is important, but the will to prepare is vital."
― Joe Paterno (The most victorious football coach in NCAA FBS history)
85. "The most important thing about winning is believing that you can win no matter who you are playing."
― Lawrence Dalaglio (Former England rugby captain and Hall of Fame inductee)
86. "Every passion has its destiny."
― Billy Mills (First American to win a gold Olympic medal in the 10,000 metres)
87. "To achieve great things you have first to believe it."
― Arsene Wenger (Longest-serving manager at Arsenal Football Club)
88. "If you train hard, you'll not only be hard, you'll be hard to beat."
– Herschel Walker (Heisman Trophy winner and superstar NFL player)
89. "Good, better, best. Never let it rest. Until your good is better and your better is best."
― Tim Duncan (Led the San Antonio Spurs of the National Basketball Association to five championships)

– Wayne Gretzky (Probably the greatest ice hockey player of all time)
91. "Any time you have an opportunity to make a difference in this world and you don't, then you are wasting your time on Earth."
– Roberto Clemente (Former Pittsburgh Pirates great and baseball Hall of Famer)
92. "When people succeed, it is because of hard work. Luck has nothing to do with success."
– Diego Maradona (Argentina's greatest ever football and national icon)
93. "I'm just about that action, boss. I ain't ever see no talking win me nothing."
– Marshawn Lynch (Charismatic running-back who played for the Seahawks and Raiders in the NFL)
94. "The road to Easy Street goes through the sewer."
– John Madden (Celebrated coach, broadcaster and the name behind the world's favourite NFL video games)
95. "Your biggest hurdle isn't your opponent, it is yourself."
– Brandon Todd (Overcame the hurdle of his small stature - 5'5'' - to become a college player who could slam dunk)
96. "When you've got something to prove, there's nothing greater than a challenge."
– Terry Bradshaw (High profile former NFL quarterback and current TV analyst)
97. "The secret is to believe in your dreams; in your potential that you can be like your star, keep searching, keep believing and don't lose faith in yourself."
– Neymar (Popular Brazilian footballer with dazzling skills)
98. "The only way to prove that you're a good sport is to lose."
– Ernie Banks ('Mr Sunshine' had an 18-year baseball career with the Chicago Cubs)
99. "When you win, say nothing, when you lose, say less."
– Paul Brown (Co-founder and first coach of the Cleveland Browns NFL team)

– Dean Karnazes (American ultra-marathon runner)
Record Breakers
Plenty of our sportsmen and women have broken records in their own fields of excellence. Whether it was Carl Lewis setting a mark for the indoor long jump in 1984 that stands to this day, or Michael Phelps' incredible haul of 28 swimming records, the hundred names listed above feature some of the all-time greatest record-breakers. Here at Lottoland we have broken a pretty special world record as well, and it happened as recently as 2018. In June of that year we smashed the existing world record for the biggest online gambling payout of all time. The previous mark stood at €17,879,645, but Lottoland paid out the monster sum of €90 million to one lucky winner, putting the old record in the shade.
You may not be capable of smashing Olympic records, but with Lottoland anyone can be a record-beater!
---