Lotto News 01 July 2016
US Retailers Brace For MegaMillions Ticket Blitz
American Record Jackpot For July 4th Weekend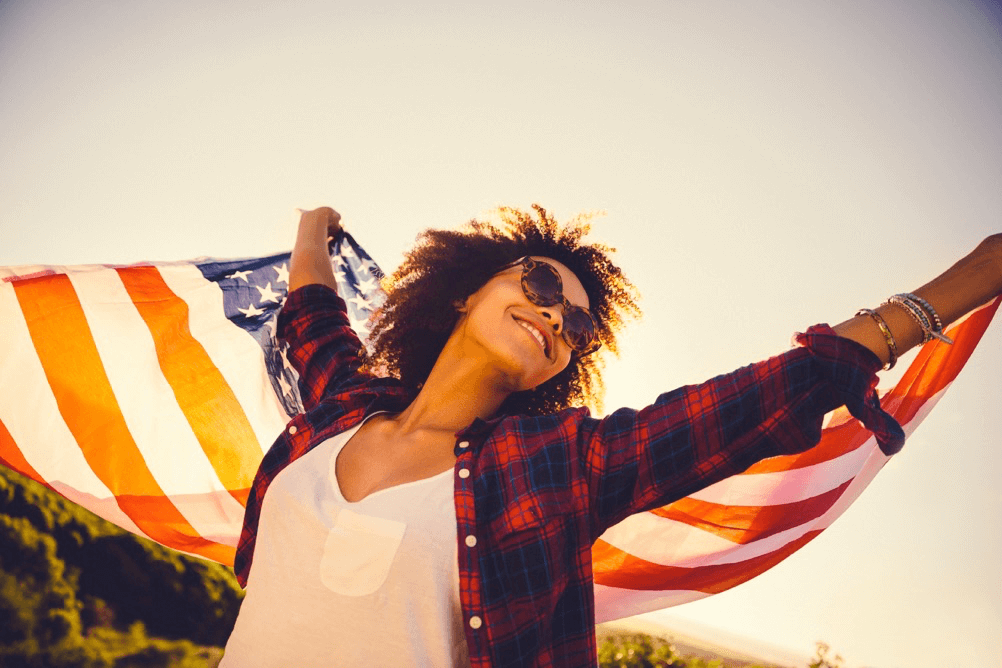 This Monday is Independence Day, America's flagship holiday. A time of feasting, frivolity and plenty of fireworks. Everywhere you turn it's stars and stripes forever, flags flying, mouth-watering aromas floating skyward as millions of dads tend to their barbeques under the blazing summer sun. Though not everyone has a chance to relax and put their feet up – not yet, at any rate.
All across the nation, in every convenience store, liquor store, supermarket, deli counter and kiosk, clerks are working double-time and MegaMillions lottery tickets are being sold in massive numbers. Even those who rarely, if ever, play lotteries can't resist the allure of this Saturday's $415 million jackpot.
Consumer Trends Point To Record Sales
MegaMillions sales are always strong at this time of year. There's always a feeling of excitement and anticipation in the run up to the holidays and, as they clamour to pick up last minute items, American consumers, feeling positive and patriotic and eager for a taste of the American Dream, are snapping up tickets at a rate of thousands per minute. Come quitting time today this is only going to intensify.
This consumer trend is also evidenced by previous MegaMillions jackpots from the same period, the largest of which, from back in July 2004, was worth $294 million.
This weekend's MegaMillions jackpot is bigger still, the lottery's third biggest overall, and the tenth biggest in the world to date.
MegaMillions Jackpot Records:
| | | |
| --- | --- | --- |
| #1 | $656 million | March 2012 |
| #2 | $648 million | December 2013 |
| #3 | $415 million | CURRENT JACKPOT |
| #4 | $400 million | March 2014 |
| #5 | $390 million | March 2007 |
Record-Breaking American Jackpots
Until January's world record-breaking PowerBall jackpot, worth $1.586 million, MegaMillions held the top world record jackpot, worth $648 million, dating back to December 2013.
Lottery experts are quick to point out that this weekend's $415 jackpot is still a far cry from either of those records, though they're missing the point here.
There's a huge difference between lottery sales immediately before and after Christmas, when the majority of American household are carefully budgeting their holiday spending, versus the peak of summer when everything feels bright and sunny and they're more inclined to spend their spare change on lottery tickets. And, with both of America's large inter-state lotteries boasting huge jackpots this weekend, we could be looking at record-breaking ticket sales too.
So, What Happens Next?
MegaMillions rollovers occur at a bare minimum of $5 million (approx. €4.5 million) but, unless the jackpot is hit (which is certainly likely given current demand) the rollover amount will be significantly higher.
In other words, there's two ways this Forth of July MegaMillions frenzy can go:
The huge increase in ticket sales over the July 4th weekend results in a win.
Ticket sales boost the rollover value to the point where it approaches, or even exceeds, the current $648 million MegaMillions jackpot record.
In the case of January's PowerBall jackpot, one rollover saw the jackpot increase almost two-fold. Then, with the next rollover, that amount almost tripled.
So one more rollover will likely see MegaMillions beat its own record and, if there's a second, MegaMillions could well tip the billion-dollar mark and perhaps even regain the jackpot world record again.
Of course all this will be happening in the middle of the night local time, so luckily Lottoland not only give you the chance to win this jackpot yourself, we also offer a handy subscription service known as JackpotHunt.
With this "set-it-and-forget-it option" (as if a €374 million win is something you'd forget about) you're automatically entered into all upcoming draws until the jackpot has been won. Simply select your numbers then tick the Hunt box before clicking Submit to make your purchase and you could well wake up richer than your wildest dreams!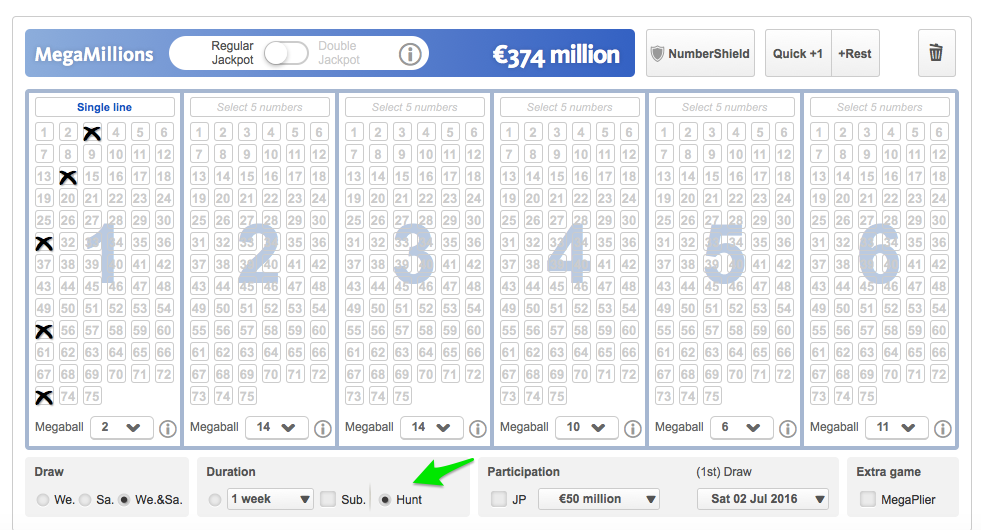 So don't miss out on your chance to win this summer's hottest jackpot – declare your financial independence this July Forth with MegaMillions!
---