Lotto News 02 October 2017
Extend Your Attention Span
Apps that Help you to Stay Focused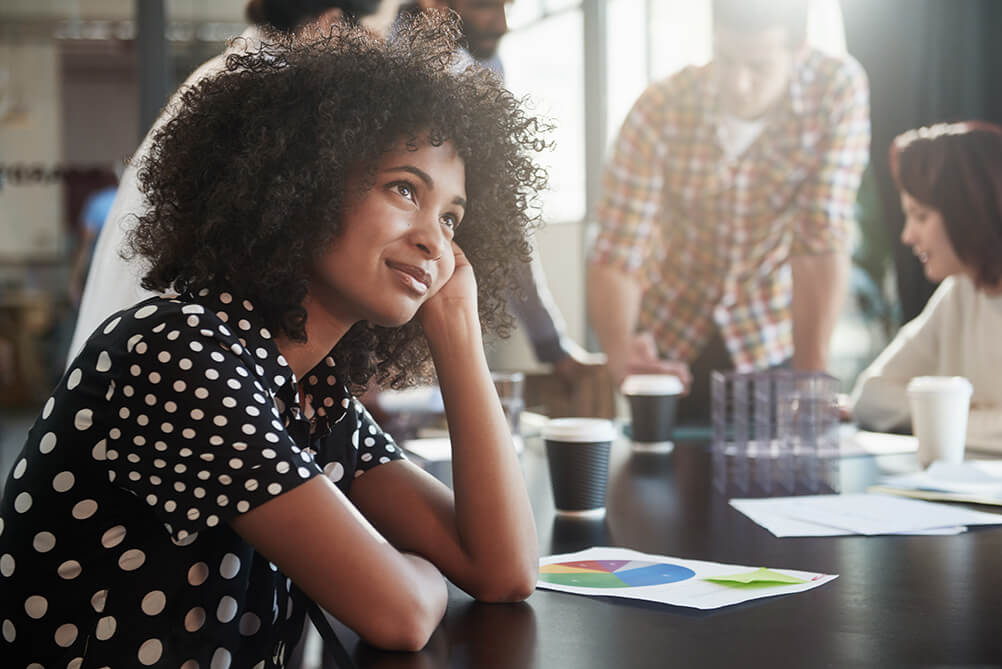 Are our attention spans getting shorter? The proliferation of apps, social media sites, videos and websites available from our phones provides a million potential distractions. Whether attention spans are actually less than in the past is a subject for debate, but it is certainly true that there are a lot more distractions out there.

Stress is a major factor when it comes to loss of focus. Little worries can nag away at the back of our minds, distracting us from the tasks we are trying to achieve. Stress about money or jobs can cause us to lose sleep, the effects of which carry over into the next day. On the other hand, lottery winners are generally able to afford to live stress-free lives, as a few million euros tends take care of financial woes and worries. The winners of enormous jackpots like EuroMillions and Powerball are pretty much guaranteed to be able to insulate themselves from all kinds of stress. Until such time as your numbers come up, however, there are some very useful apps which can help you to remove outside distractions and increase your focus.
We have scoured the internet to find ten of the best apps to help you stay focused and boost your attention span.
1.Anti-Social: Block those distracting social media sites
Anti-Social is the app which does exactly what it says on the tin. It blocks those social sites like Facebook and Twitter that are distracting you and draining your time. Don't worry though, your favourite social media site isn't going to be permanently blocked! You can set the app to block selected social medias for between 15 minutes and 8 hours, depending on what you need to accomplish on a given day. It's an especially popular tool for those people who work or study from home, where the temptation to dive into the virtual world of Facebook, Snapchat, Twitter or Instagram can prove particularly hard to resist.
2. FocusWriter: Distraction free writing
Look at an old black and white movie showing somebody hammering away at an old-fashioned typewriter. Notice the way that they're not getting distracted by something popping up on the sheets of paper in front of them? FocusWriter tries to replicate that environment by means of a very simple idea. It just blocks out everything else on the screen except for the page you are typing on and a plain background. FocusWriter still has the features you need like a word counter, spell check and editing functions, it just eliminates all the unnecessary menus, clocks and apps that prevent you from getting your work done.
3. SmartBreak: Take care of your health.
We are becoming more and more aware of the need to take breaks at regular intervals while working. This can help with issues like repetitive strain injuries, eye strain and burn out. SmartBreak is a clever app which doesn't just remind you to take a break at a specific fixed time. Instead, it analyses how you are interacting with your computer and tells you the appropriate time to take a break. After all, there is a difference between someone who is scrolling through social media, and someone who is hammering away on the keyboard at 100 miles an hour. Preventing physical and mental stresses will lead to increased productivity and focus over the long term, which is why it's important to take a (non-disruptive) break every now and again.
4. FocusBooster: Use the Pomodoro Technique to help you focus
FocusBooster is an app which assists you to follow the popular Pomodoro Technique, which promises to help you work smarter. In case you're unfamiliar with it, the basic idea of the Pomodoro Technique is that you work for 25 minutes straight, after which you take a 5 minute break. Repeat this four times, with a longer 20 minute break at the end of your fourth period. Sessions are automatically tracked on spreadsheets so that you can easily follow your progress and see how long each project is taking. This is a great time-management tool which incorporates work-life balance into your working day, and helps you to focus on the task at hand.
5. Noisli: Ambient noise generator to aid concentration.
This is a clever application which allows you to virtually alter your surroundings so as to enable maximum focus on the task you are working on. You can choose from a variety of sound effects – at a volume of your choice – to find the perfect accompaniment to a productive working environment. The options available include white noise, coffee shop chatter, rain, wind, forest noises, crackling fire and running water. You can experiment to find the combination that works best for you, as you can have two or more running simultaneously if you want. The background colours on-screen also change so as to offer the benefits of chromotherapy, with the idea that blue is an aid to creative tasks, red helps with detail oriented tasks, and so on.
6. Forest: Plant Real Trees with Your Focus
Forest is an app which offers a novel way to curb excessive use of your smartphone. With data suggesting that we spend around three hours a day on our phones and tablets, it is little surprise that an app like this has become so popular. The idea is that you turn on the Forest app, and plant a seed to start growing your tree. It takes about half an hour to grow a tree, but the catch is that if you leave the app your tree will die. This means that you can't use your phone to check for Facebook or Twitter updates without losing your tree. Growing a tree earns you gold coins, which you can use to purchase different types of virtual tree. As an additional incentive, for 2,500 coins you can get Forest to plant a real tree for you in somewhere like Zambia or India through the WeForest site. That means you're not only curing your smartphone addiction, you're also helping the planet at the same time.
7. Productive: Plan your days to build a routine
Productive is an app which tries to help you to build good habits so that you can stop procrastinating and achieve your goals. The key to attaining your goals – whether they be in your work or your personal life – is to develop a routine so as to get you to where you need to be. When short attention spans are distracting us or preventing us from achieving something, an app like Productive can set us on the right track. Productive tracks your habits, allowing you to change the bad ones and implement a more positive and productive routine in your life.
8. MindNode: the app for mind mapping
It is easy to lose focus on a task when we do not have a clear road-map of how we want to proceed. That's when we can get distracted and let our minds wander. Mind mapping is a way to visually organise ideas, and this is what MindNode promises to allow you to do. Basically it's a way to get the thoughts that are in your head onto your computer screen, giving you a clear idea of what you need to achieve. Mind mapping is a great, simple way to break down a task or project into its component parts, giving you a clear focus on what is required. There are a number of different tools available apart from MindNode, with MindMeister and FreeMind being other examples.
9. Brain FM: The Music you need to clear your mind
Brain FM styles itself as 'the future of music', promising to help you to focus, relax and sleep. With so much external chatter – and indeed, music – assailing us from all sides, Brain FM aims to provide the perfect musical accompaniment to whatever you need to achieve. They have combined music with auditory neuroscience to come up with their tool for therapy and mental performance. Brain FM was awarded the 2017 National Science Foundation Grant to further study how music can help people to focus. According to the tests on brain-wave activity they have carried out to date, Brain FM seems to have come up with positive results. Apparently the effect kicks in after just 15 minutes, so why not check out their app and see if it helps you?
10. Freedom: Freedom from the whole internet!
If blocking selected websites and social medias isn't enough for you, why not block out the whole internet! Almost half a million people use this, including famous authors Nick Hornby and Nora Ephron. You can choose a selection of sites or apps to remove from your computer or your phone, and you can set how long you want them to remain unavailable. You can schedule your 'Freedom Sessions' in advance to remove the temptation to access your favourite site or app when you should be working. With 'Locked Mode' activated you can't change the settings, except to add more sites to block, so the Freedom app will protect you against wavering willpower. It truly gives you the freedom to focus on what you need to achieve.
Sources
https://lifehacker.com/5452620/stayfocusd-blocks-and-manages-time-sucking-web-sites
http://www.huffingtonpost.com/2013/12/12/the-10-best-apps-for-a-ca_n_4426410.html
https://www.iphonelife.com/content/best-productivity-apps-to-keep-you-focused
https://thefocuscourse.com/a-few-mac-apps-i-use-to-stay-focused
http://student-tutor.com/blog/stay-focused-study-10-apps
https://zapier.com/blog/stay-focused-avoid-distractions
https://play.google.com
---