Lotto Winners 04 May 2021
People who tried to cheat the lottery
Can you win the lottery by cheating?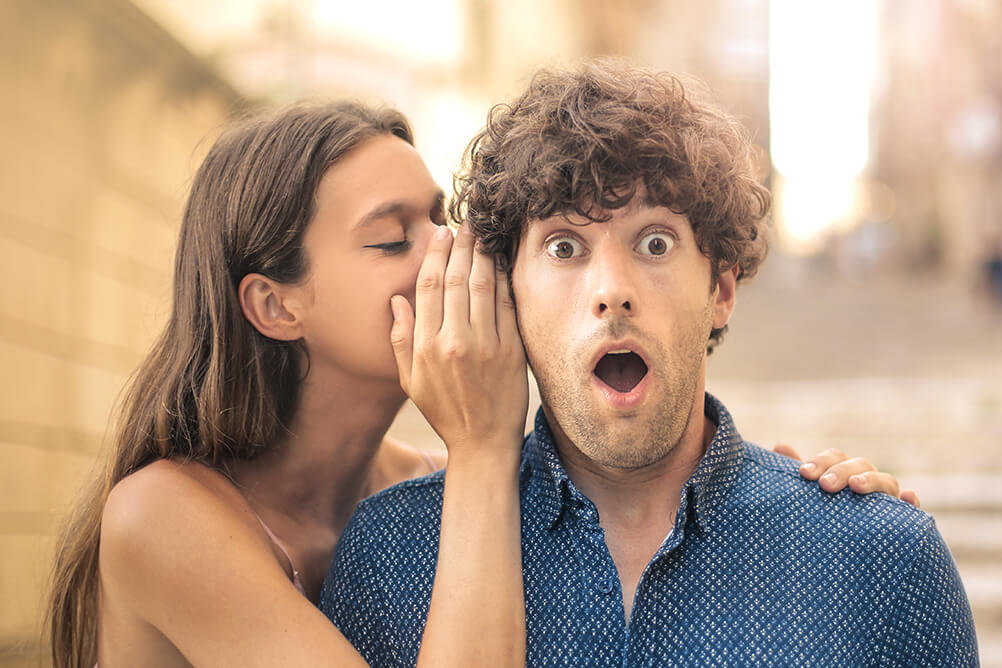 We've heard countless stories before and probably wondered whether or not we could pull the same stunt. After all, who doesn't want to win the lottery? But if it was possible to rig the lottery, wouldn't everyone try to? Or are the consequences of getting caught simply too severe? In this article, we aim to answer these questions and many more!
Table of contents:
Is it possible to cheat the lottery system?
Technically, yes, it is possible to cheat the lottery system. Or at least, that's what we can conclude by looking at the stories of people who tried to cheat the lottery. But is it possible to cheat the lottery and actually get away with it? Well, probably not. Let's look at some stories of people who tried to rig the lottery system and whether or not their attempts have been successful.
People who tried to cheat the lottery
It may not come as a surprise that the lottery world has been exposed to its fair share of cheaters. Like in any other game where there can be winners, there can (and will) also be cheaters. Some of the stories we are about to present have turned out to be stories of success, and others… Well, not so much.
A retired couple rigged the lottery system
Jerry and Marge Selbee were not only math wizards, but also able to think outside the box. They saw a chance, took it, and grabbed as much cash as they could from the Massachusetts and Michigan state lottery. Due to the favourable odds of a "roll-down" feature, they managed to get a hold of a whopping $26 million (roughly €22 million in today's currency). The best part? It was completely legal!
Unlike most lotteries where the jackpot "rolls over" and grows until someone hits all numbers and wins, the state lotteries in Michigan and Massachusetts had a different approach. Instead of waiting for someone to win the jackpot with all six correct numbers, these lotteries distributed the winnings when the jackpot is at its maximum size to the winners in lower prize tiers. This means, that you can still make a fortune without matching all 6 numbers!
The favourable feature was exactly the loophole that made the Selbee couple rich. By buying a certain number of tickets when the roll-down was announced, they were able to increase their chances of winning the jackpot as they only had to match five or less numbers, instead of all.
However, their quest for fortune came to an end as Michigan decided to shut down the lottery, while the Massachusetts state lottery changed its rules. Nevertheless, after collecting nearly £6 million (almost €7 million) after taxes, the Selbee couple were more than pleased with their efforts.
Conspired with lottery insider
Another way to cheat the lottery system, and not a legal one we might add, is the one Edward Putnam pulled off in 2009 as he attempted to be conspiring with a lottery insider. The idea behind the lottery scam came from his friend Giles Knibbs, who worked in the security department for Camelot. She got hold of some valuable information regarding big wins that had yet not been claimed.
They devised a plan and operated together to get hold of one of the big prizes and succeeded. Putnam was able to claim a jackpot worth £2.5 million (almost €2.9 million) by using a damaged ticket that was forged by Knibbs. However, when large sums of money are involved, so are the chances of disputes. A feud between the two conmen started to escalate as Knibbs only got a piece of the winnings, estimated to be £330,000 (around €380,000), rather than £1 million (€1.15 million) as they had agreed on from the beginning.
As you might imagine, this tale did not end happily as the Selbee couple's success story. After Knibbs took his own life in 2015, Putnam's lies started to see the light of day and he was found guilty of the lottery fraud by false representation.
Multiple cases of lottery fraud
Edward Putnam is not the only one who used an illegal way to cheat the lottery: Eddie Tipton was another conman who was caught defrauding the lottery system for several years. One of his attempts took place in December 2010 at a time when he was working for security for the Multi-State Lottery Association. Not only did he break the rules by playing the lottery, but he also rigged the number generator to make the odds in his favour. But as he could not claim the ticket worth $16.5 million (around €13.7 million) himself due to his occupation, he made several efforts trying to get a hold of the prize asking others to claim it for him.
As his secret finally unravelled, so did his other multiple lottery scams. He was found guilty of fraud and sentenced to 25 years in prison.
The power of the syndicate
Never underestimate the power of people uniting to pursue the same goal! In 1992, Cork-born Stefan Klincewicz brought together 21 investors and executed a coup on the National Lottery. The master plan included buying tickets to cover all possible combinations to ensure the winning of the £1.7 million (roughly €2 million) jackpot, as well as the additional winnings from the lower prize tiers.
It took months of planning and calculating the different combinations which turned out to be 1,945,792! But when the National Lottery started to notice the surprisingly large amounts of tickets being bought, they took action. They shut down some of the machines, making it impossible for the syndicate to get all of their coupons. Nevertheless, the syndicate still managed to win big, just not as much as they had hoped for as they had to share the prize with two other ticket holders: one belonging to a winner in Finglas, and another to a syndicate from Newbridge.
Although Stefan Klincewicz coup was considered to be legal, it was not what the National Lottery considered to be "the spirit of the game" and thus the rules for the lottery changed to prevent a similar situation from happening again.
Used math formula and won the lottery 14 times
The Romanian mathematician Stefan Mandel went against all odds when he managed, with his thoroughly thought-out mathematical formula, to win the lottery two times in Romania and yet another twelve times in Australia. His recipe for good fortune? A calculation of all possible winning combinations together with a hefty number of eager investors. More precisely, he followed the procedure below:
1. Calculate all possible winning combinations for different lotteries.
2. Only place your bet in lotteries where the jackpot is at least three times bigger than the total cost for all possible combinations.
3. Find investors and raise the money needed for every single combination.
4. Print out all the tickets with the different combinations and deliver them to the authorized lottery operators.
5. Presumably, win large sums of money and provide the investors with their share of the winnings.
Sounds fairly simple, right? But Mandel's formula, although legal at the time being, is not quite applicable today as it's not legal to print your own tickets or buy them in bulk.
After a detour in an Israeli prison for 20 months as a result of trying to hack the Virginia lottery, Mandel has now settled down in Vanuatu, a tropical island off the coast of Australia – a place where the sun is always shining, and the water is turquoise blue. Not too bad for a lottery retirement.
Consequences of lottery fraud
Lottery fraud is defined as any act that aims to defraud a lottery, whether someone tries to forge a lottery ticket, tries to claim a prize through a stolen ticket, or even attempts to conspire with an employee or agent working within a lottery organization. Needless to say, but the consequences of lottery fraud can be quite severe as we have seen in the stories above, and in some cases, it can even sentence a person to prison.
At Lottoland we aim to put safety first as we follow strict rules and regulations to obtain our license. All players are verified and there is no chance of anyone else trying to claim your jackpot. You will also be notified of any personal winnings through email and your money will automatically be transferred to your account at Lottoland, thus making sure you never miss out on any prizes.
Legit ways to win the lottery
There is no need to cheat the lottery in order to win it. In fact, there are other more legitimate ways to increase your chances of winning the jackpot. For instance, by choosing a lottery with great odds, making system bets, or joining a syndicate, your chances of actually winning the lottery will increase severely. Another factor to keep in mind is that the more you play, the more likely you are to win. To get started, simply compare the odds between your favourite lotteries, select your (preferably random) numbers, and place your bet. Fingers crossed you're the lucky one!
---