Lotto Winners 08 June 2018
Massive EuroJackpot Win!
Cleaner Sweeps up a World Record €90M Win with Lottoland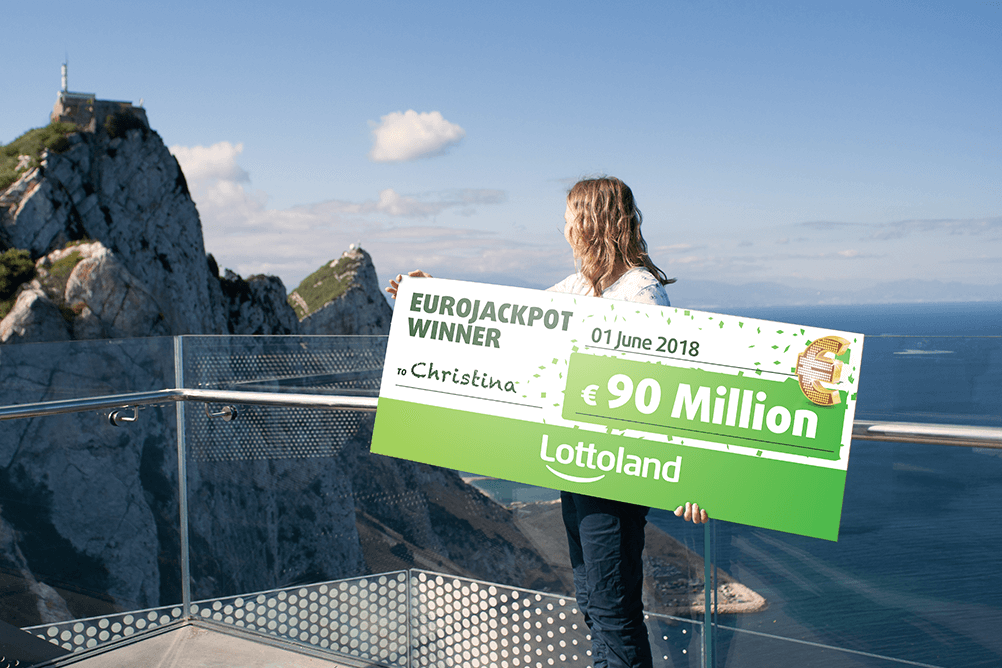 "I couldn't believe it!" said Christina. "I'm still in shock, to be honest! It's a lot to take in, but I'm so happy to finally be able to look after my mum and the rest of my family."
Betting on the EuroJackpot draw via the Lottoland app, Christina's mother helped to choose the five lucky numbers (14, 19, 21, 30, 32) and the two Euro numbers (4 and 7) which helped her to scoop up the incredible win.
Christina was working at her late-night cleaning shift when found out she had won. Unsurprisingly, she quit her job on the spot!
"I've always wanted to travel and visit new countries," said Christina, who is now planning to treat herself after her big win. "Finally I'll be able to afford my dream holiday: driving coast-to-coast across the USA in a camper van!"
Although less well-known in Ireland, EuroJackpot is Europe's second most popular lottery draw and takes place every Friday night in Helsinki, with odds being much better than EuroMillions.
With a maximum jackpot of €90 million up for grabs, all you have to do is choose 5 numbers from 1-50 and 2 further numbers from 1-10, then cross their fingers. Naturally, you can try to win an amount equal to the Eurojackpot top prize from Ireland simply by placing your bets with Lottoland.
When the press asked Lottoland about the win, our CEO Nigel Birrell commented, "We really are chuffed to bits for Christina! It couldn't have happened to a nicer lady.
It's also a huge landmark for Lottoland; not only is €90million our record payout, but it's also the world's largest online gaming win – ever!
More and more people from around the world are waking up to the fact that they can bet on the world's biggest jackpots right here at Lottoland. We look forward to breaking more records in the future."
---