Lotto Knowledge 04 October 2016
Europe's Favourite Lottery In A Nutshell
EuroMillions: How to Play and Win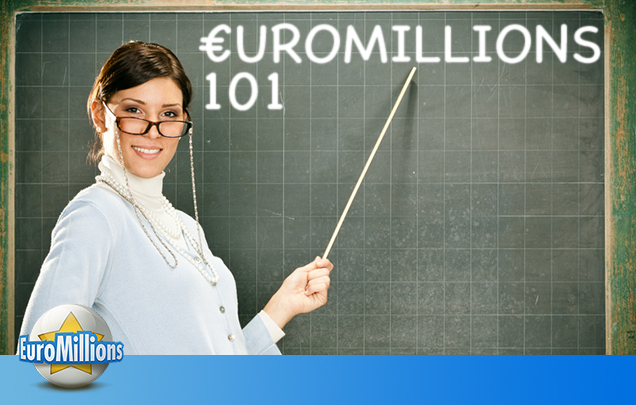 We all love a nice bargain, saving money feels good. Only thing that feels better is winning money. Right now if you sign up with Lottoland you can do both.
Word is spreading fast – by switching to Lottoland you can save 50c on EuroMillions and therefore continue to play for just €2!
Plus, with a massive €141 million jackpot up for grabs tonight, the timing couldn't be better.
Suddenly everyone's talking about EuroMillions so, if you've never played before, or if it's been a while, let's get you up to speed with a quick refresher course to make sure you don't miss out.
What Is EuroMillions?
EuroMillions is one of the first ever multi-national lotteries. It's also the biggest of its kind in Europe. It was modelled after America's giant PowerBall and MegaMillions lotteries, to create a lottery whereby players on this side of the Atlantic could enjoy similar, nine-figure jackpots.
Originally a joint project of the British, Spanish and French national lottery operators, it has since gone on to cover nine different countries and four additional territories across the entire continent of Europe.
The draw takes place at 8pm Irish time each Tuesday and Friday night – and they're always hugely popular throughout Europe.
Why Play EuroMillions?
EuroMillions has always been a firm favourite ever since it first launched more than 12 years ago. With a maximum jackpot capped at €190 million it's created all but one of Europe's Biggest Lottery Wins (the only game to match was Italy's super-tough SuperEnaLotto).
It's also given Ireland it's biggest ever lottery win, Dolores McNamara's massive €115 million win back in 2005. Course that's already 11 years ago now, so it's high time we had a new one!
[Learn more about the Biggest EuroMillions winners of all time.]
How To Play EuroMillions
EuroMillions is a simple and fun lottery to play – simply pick 5 numbers from a range of one to 50, plus two "Lucky Star" numbers from a range of one to 12.
If all five regular numbers plus your two Lucky Star numbers match the numbers drawn, you'll hit the jackpot!
[Get tips on How To Win EuroMillions.]
What Are The Odds Of Winning?
As of the latest EuroMillions rule changes the current EuroMillions jackpot odds are 139,838,160 to 1. Big odds to win even bigger jackpots, but don't forget that, overall, your chance of winning a prize (of any kind) with EuroMillions is a very decent 13: 1.
[Learn more about which games give you The Best Lottery Odds.]
What's This Superdraw You Keep Mentioning?
Well, there's regular EuroMillions draws, which happen week to week, then there are those rare special occasions where the organizers raise the jackpot much higher than usual. In the past they tended to raise it to €100 million. Though this latest one started off at €130 million and is still rolling. It may even hit the maximum €190 million meaning we've another potential record-breaker on our hands – maybe a first for Ireland!
[Learn more about EuroMillions Superdraws and find out when the next one is.]
---