Lotto Knowledge 27 October 2023
Lottoland's Online Halloween Games
Halloween Casino: Thrills Await!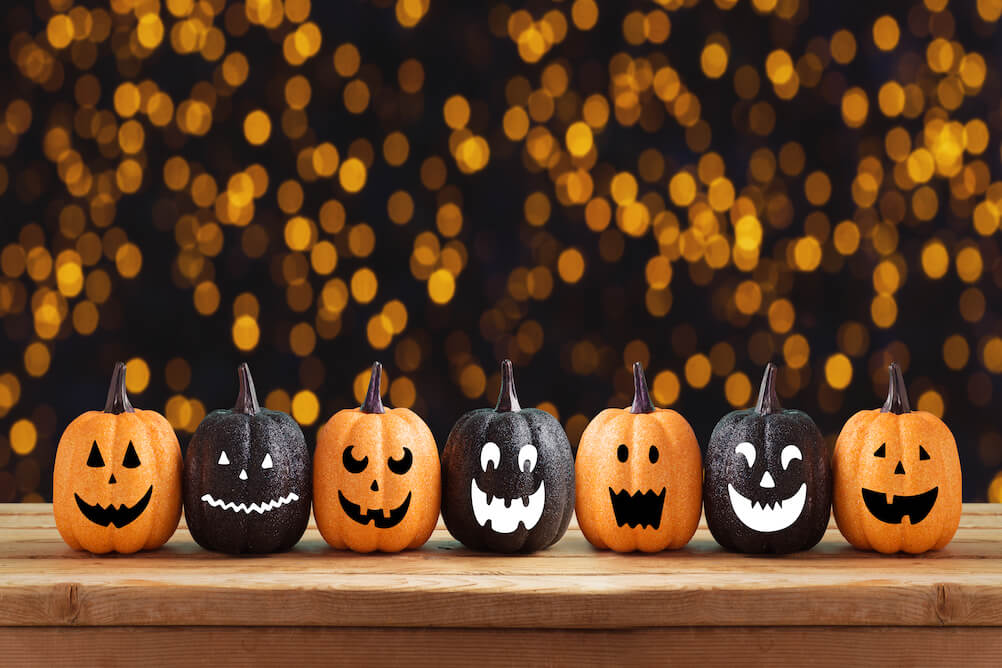 Table of contents:
Spooky Delights: Lottoland's Halloween Slots
Here's a sneak peek at some of the Halloween games available at Lottoland online casino in the UK:
Halloween Cash Pots:
Brace yourself for a cauldron of treats and terrifying surprises in Halloween Cash Pots. With its ghoulish graphics and eerie sound effects, this slot game is perfect for those who love a classic Halloween vibe.
Spin the reels and uncover the secrets of the spooky cash pots!
Reels: 5
Paylines: 10
Special Features: Cash Pots, Multipliers, Wild Symbols
Halloween Jack:
Step into the eerie world of Halloween Jack, where a cursed jewellery box holds untold mysteries. This slot game is a perfect mix of spooky and stunning graphics, and it's sure to get your heart racing.
Collect lanterns to unveil free spins and multipliers that can lead to monstrous wins.
Reels: 5
Paylines: 20
Special Features: Walking Wilds, Expanding Wilds, Multipliers
Jackpot: 3000x the stake
Lucky Halloween:
Lucky Halloween brings the quirky charm of a friendly ghost to your gaming experience. This slot is a delightful blend of Halloween fun and winning potential.
Look out for special features like Full Moon and Pumpkin Tree Bonuses that can help you unearth your fortunes.
Reels: 5
Paylines: 20
Special Features: Pumpkin Tree, Mega Wilds, Random Wilds
Jackpot: 800x the stake
Tricks and Treats:
In Tricks and Treats, you'll encounter not only ghouls and ghosts but also enchanting witches and other Halloween characters.
With exciting bonus rounds and a captivating theme, this game has the perfect balance of spookiness and rewards.
Reels: 5
Paylines: 25
Special Features: Wild Symbols, Scatter Symbols, Trick Symbols, Multipliers
Jackpot: Daily Jackpot & Big Jackpot
Lottoland's Spine-Chilling Slot Collection
But that's not all! At Lottoland, we don't stop at the usual Halloween suspects. For those who crave even more chilling thrills, we have a selection of spine-tingling slots to keep you entertained throughout the Halloween season:
These slots are designed to keep you on the edge of your seat with their ominous themes, mysterious symbols, and the potential for spine-tingling Halloween wins. If you're ready to embrace the dark side and take your chances with these creepy creatures of the night, you won't be disappointed.
Haunted Reels and Enchanted Wins
It's clear that Lottoland has a treasure trove of Halloween-themed slots to make this spooky season unforgettable. With spine-chilling graphics, captivating storylines, and a chance to win big, our Halloween slots are the ultimate treat for any gambling enthusiast.
So, gather around the virtual campfire and prepare to face the unknown, because at Lottoland, Halloween is more than just costumes and candy—it's an experience. Dive into the world of Halloween-themed slots and see if you can emerge victorious in the face of these haunted reels. Happy Halloween, and may the jackpots be ever in your favour!
---