Lotto Winners 20 October 2020
What is Lotto x5
Learn all about Lotto x5 and get more chances to become a millionaire!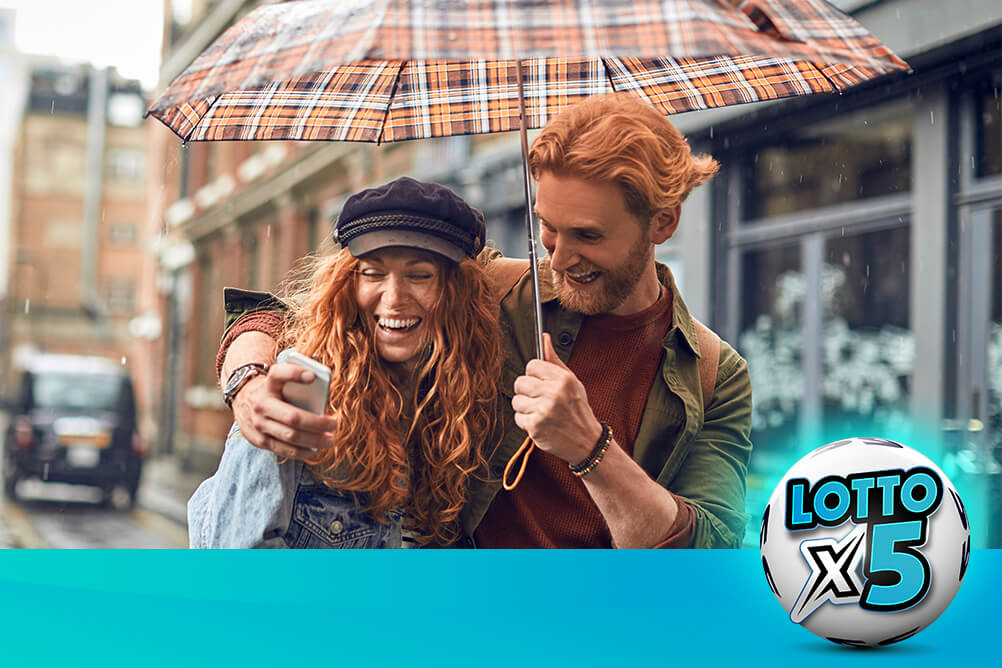 Table of contents:
Do you miss how Lotto used to be? When it only cost €1 and the odds of winning were not astronomical? Lotto x5 is bringing classic lotto back and improving on it - for just a 1 euro bet you get 5 chances to become a millionaire! No rollovers or roll downs to track, there's a draw every Wednesday, Friday and Saturday evening. Or in another way, that's 15 chances to become a millionaire for €3!
What is Lotto x5?
Lotto x5 (pronounced "Lotto times five") is a brand-new lotto betting game that offers players five chances to win €1 Million for €1.
Based on the much-loved original 'Lotto' format, and back to the original cost, this is the only place that lotto fans can be in with a chance to win a million euros with a one-euro bet.
On creating Lotto x5, Lottoland CEO Nigel Birrell said: "Lottoland recognised that in order to stand out, we have to make sure that we offer more."
"That's what has inspired Lotto x5, to make our games as compelling as possible. We've been asking lottery players what they really, really want from their lottery games, so that we could create the best game for consumers.
This game takes you back to the time when €1 a bet was the norm – something a lot of people miss – but instead of rollovers, we are giving even more chances to be a Millionaire in the same draw.
Lottoland is built on the promise of giving consumers more. Whatever their 'more' happens to be… More value. More choice. More chances. More jackpots. More playfulness. And we're looking forward to creating more millionaires with Lotto x5.
More chances to become a millionaire!
This lotto has a pretty simple format; it offers 5 chances to win every Wednesday, Friday & Saturday. So, for €1, players choose from six numbers from 1 to 59 and are entered into a multi-prize draw, of five €1 million jackpot draws.
This gives you a chance to win cash prizes from €2 (for matching just 2 numbers) all the way up to 1€ million (for matching 6 numbers).

After that, your numbers will then be entered into 4 additional jackpot-only draws to win €1 Million.

That means every Lotto x5 bet gets 5 CHANCES TO WIN €1 MILLION FOR €1!
How to bet on Lotto x5?
Lotto x5 offers you 15 chances to be a millionaire every week with draws three days a week.
At Lottoland, we think it's time to start loving lotto again, and we're determined to make more Irish men and women like you millionaires!
To bet it's as simple as picking six numbers from 1 to 59 each of the days. You can place your bets up until 9.45pm on the night of each draw; so, you get 15 chances to be a millionaire every week for €3.
With Lotto x5, there's no faff or fuss with rollovers or rolldowns, instead there's FIVE Chances to win €1 Million every draw with every single €1 bet.
To find out more about Lotto x5 or to start betting, visit www.lottoland.ie/lottox5
What are the odds of winning?
With 15 chances a week to become a millionaire there are even different prize tiers for getting other correct numbers. In this case, matching 5 numbers would still give you a prize of €1.000! See the other prizes on the table below.
Lotto x5 offers odds of winning 1 in 45,057,474, which is almost double the chances you get of winning the jackpot in big lotteries like EuroJackpot.
Lotto x5 odds & payout
Prize tier
Correct numbers
Odds of winning
Payout
I
Match 6 numbers
1 in 45,057,474
€1,000,000
II
Match 5 numbers
1 in 141,690
€1,000
III
Match 4 numbers
1 in 2,180
€100
IV
Match 3 numbers
1 in 96
€10
V
Match 2 numbers
1 in 10
€2
This lottery was created with consumers opinions in mind. You spoke and we listened. Lotto x5 gives you classic Lotto with more chances to win €1 million without being too pricey and without complicated rules. To get involved, just pick 6 numbers from 59 numbers (or use our QuickPick option) then place your bet for €1 and good luck!
Can your lotto do that? Lottoland can.
---