Lotto Winners 13 March 2015
Is it possible to "crack the lottery code?"
Is there a secret to winning the lottery?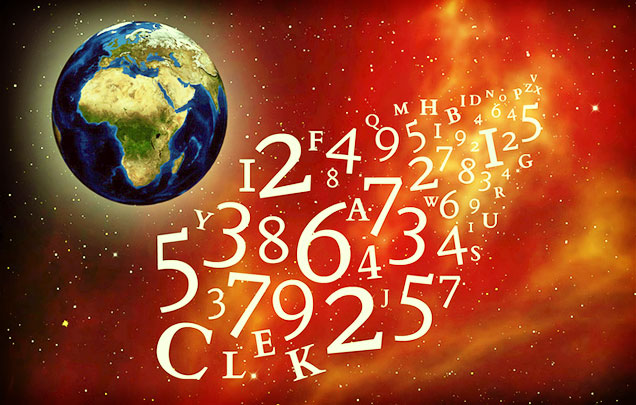 The Lottery Hat Trick
Something extraordinary happened to a US couple last year that made international news, dubbing them "the luckiest couple in the world". And the reason? Calvin and Zatera Spencer from Portsmouth, Virginia, didn't settle for less than a lotto hat-trick.
Their first win came on March 12, 2014 when the lucky pair took home $1 million USD on Powerball. Most people might be happy enjoying being millionaires but the Spencers kept on going. On March 26th the dynamic lotto duo scored again, taking home another $50,000. This would qualify them as a pretty lucky couple indeed, but even that wasn't enough for the lottery lovers. The very next day they hit a third massive pay out – this time $681,000 on scratch cards.
But the couple weren't fazed by winning big three times in one month. When collecting his prize, Mr. Spencer had a simple message to the public: "We're not done yet."
March Madness
In another instance of March Madness a Canadian man won big on the Lotto 6/49 for the second time in his life, earning him $1 million CAD. Although his name may suggest otherwise, Robert McPhail has had nothing but success playing the lotto. His first win was in 1992 when he was a part of a lotto syndicate which banked $571,157 CAD.
When he took home his second win, this time for $1 million, McPhail displayed the mind-set of a lotto champion, telling the media that "I always thought I would win again. I just didn't know when. My family members keep rubbing me for good luck."
The Mysterious Lady Luck
Some multiple winners, however, seem to have more than luck on their side. American Joan R. Ginther, a woman in her sixties from Texas, won big on the lottery four times. Not surprisingly the press were quick to the scene crowning her "The Luckiest Woman in the World".
But facts soon emerged that made some claim more than luck might have been at play. You see, Ginther is a former math professor with a statistics degree from Stanford University. So was this really a mere coincidence?
Ginther doesn't settle for small change either. Her first win came in 1993 when she claimed $5.4 million USD. Ten years later she won another $2 million. Two years after that she grabbed hold of another $3 million. The big one came in 2010 when she finally chased down a jackpot worth $10 million.
After her fourth win lotto players across the world were scratching their heads.
A professor at the Institute for the Study of Gambling and Commercial Gaming at the University of Nevada didn't seem as enthused as some.
"When something this unlikely happens in a casino, you arrest them first and ask questions later," the professor told a journalist investigating Ginther's wins.
But while some have called her wins into question, lottery officials give credit to the man upstairs. An official from the Texas Lottery Commission told a journalist working on the story that Ms. Ginter was "born under a lucky star."
Ginther now resides in Las Vegas. Whether she just got lucky or whether she was a shrewd professor who found a way to beat the system we'll never know. The lucky lady has chosen to keep silent and refuses interviews with media. Is she done winning or will we see more lotto wins from this statistics enthusiast? Time will tell.
More Lucky Winners
And, as they say on informercials, that's not all! Here's some more lucky people who've struck it rich multiple times playing the lottery!
- Bulgarian property developer George Traykov, who lives in Ilford, Essex, struck it big twice on EuroMillions. After already having one £160,876 on EuroMillions, in 2011 he got another £1 million on the EuroMillions raffle. Traykov seemed unpleased with having missed out on the big jackpot, however, claiming that he was "unlucky with numbers." There really is just no pleasing some people!
- The American self-proclaimed lotto expert, Richard Lustig, is famous for winning seven big lottery wins. He claims that "luck has nothing to do with it." He instead adheres to the theory of hot and cold numbers, never playing on those that have recently just come up in a draw. In fact, he has developed a highly complicated system which he claims helps him to maximise his odds of winning the lottery. His book, meanwhile, has been so successful it's likely to have eclipsed his combined lottery winnings by now!
- In 2012, nineteen year old Tord Oksnes won the Norwegian lottery for the first time. What made his €1.8 million (approx.) windfall special, however, was that he was the third in his family to score big on the lotto. Before that his sister had won €1.23 miilion. Their father started the Oksnes lotto legacy with a €1.26 win. Tord even admitted to having a "guilty conscience about winning so much money"!
Are these lottery wins just incredible luck or did these multiple lottery winners figure out a secret we don't know about? There's no way to know for sure.
Tonight's EuroMillions jackpot is up to €26 million this week, so now's a good time to test out your own system on Europe's favourite lottery! Don't miss out, play EuroMillions online now!
---