Lotto News 02 March 2017
Yet Another Big Win!
Lottolander Becomes An Instant Millionaire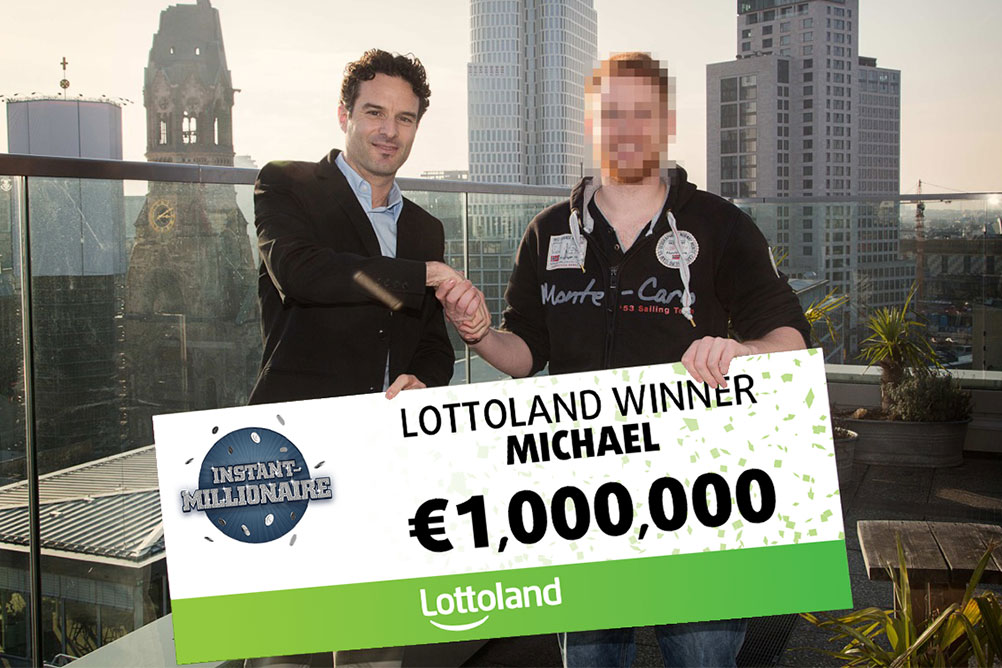 A few weeks ago we were celebrating our El Gordo prize winners, but today it's the turn of one of our scratchcard players. Michael, a 23 year old from Germany took home €1,000,000 after claiming the top prize on our Instant Millionaire scratchcard.
Michael joined Lottoland a few months ago after seeing one of our TV ads, and had been enjoying our wide range of lottos before deciding to mix things up a little with a scratchcard.
Playing on our award winning app, Michael had purchased three different scratchcards, and enjoyed two small wins already. However, it was his third that made him an instant millionaire.
After sharing the good news with his friends and family, Michael travelled to Berlin to meet with some of the Lottoland team and collect his winnings. Bringing his friend (also called Michael) he was treated to a champagne lunch before posing for a photoshoot, and of course the obligatory giant novelty cheque!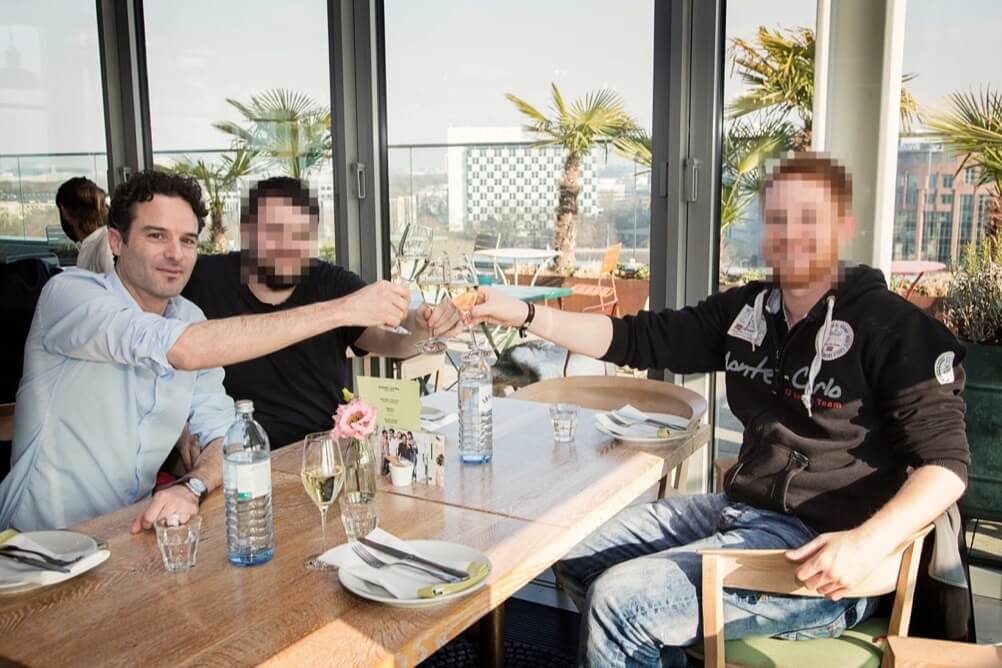 We asked Michael what his plans were now he's a millionaire, and were pleasantly surprised by his response, a lot of 23 year olds would be far less mature about their big windfall!
Firstly he plans to help his parents pay off their house, before investing in one of his own. He doesn't have any plans to give up his day job as a car salesman, but he will be investing in a brand new motor.
Meet The Instant Millionaire Scratchcard
With 10 different ways to win and over a 50% chance of banking a prize, it's no wonder that the Instant Millionaire scratchcard is a firm favourite.
Your Chance To Win
It seems like only yesterday that we were celebrating our two big El Gordo winners, now it's Michael's turn to enjoy a taste of success.
So you ask, how can I win? How about betting on one of our amazing lotto jackpots? With millions to be won every single day, you won't want to miss out on your chance to bet.
Good luck!
---