Lotto Winners 12 January 2017
UK Players Win Big On El Gordo And EuroMillions.
Unforgettable Christmas For Lottoland Winners!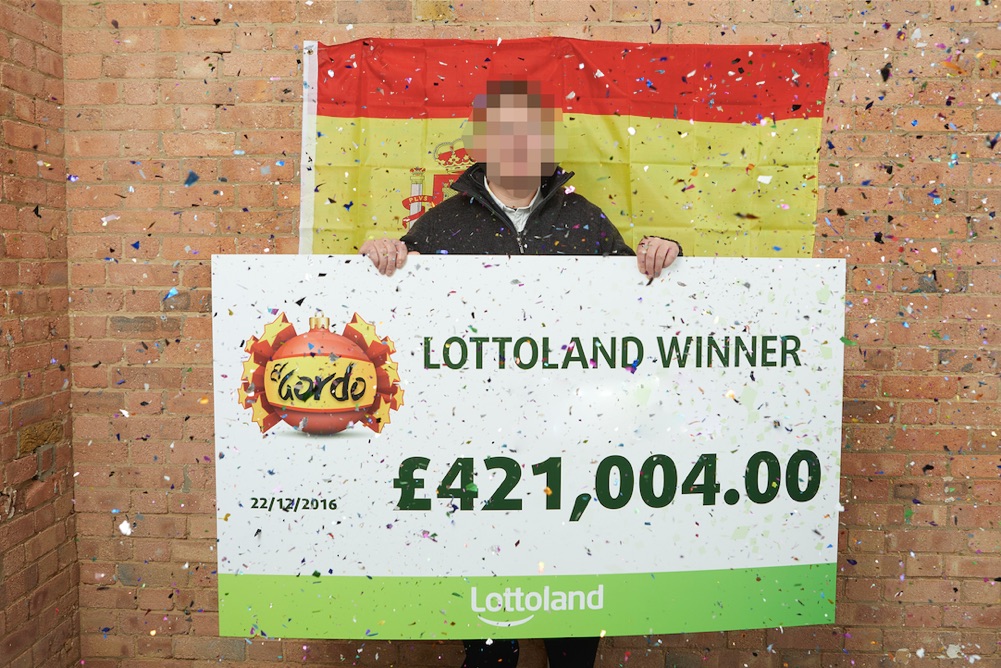 It was a Christmas to remember for Lottoland winners across the Irish Sea.
First off, Jack from the West Midlands won £421k after betting on the outcome of Spain's world famous El Gordo on December 22nd. Jack hit the second prize tier on a 1/5 ticket share but managed to double his original win after selecting our DoubleJackpot feature.
The following day, brother and sister Joe and Sarah from Hampshire made it a Christmas to remember, winning £343k after betting on the EuroMillions and also hitting the second prize tier.
On winning, Jack said "I can't believe I actually won! The first thing I did was told my mum and she didn't believe me. The money will make a huge difference to our lives – I'm going to buy my mum's council house and a mini too. My brother is getting married next year so I will put some money towards that. It's great to be in a position to give back to my family."
Meanwhile, EuroMillions winning siblings Joe and Sarah said of their win "We haven't told anyone except our parents so far – it still feels really surreal. We are very close and have been betting with Lottoland together for a couple of years now. We're going to use the money to take our parents on holiday and invest in a house."
Will you be our next big winner? There's only one way to find out.
Check out our latest big jackpots for your chance to win a fortune!
---