Lotto News 02 October 2017
The early bird catches the worm
Miracle Morning – start your day with this amazing morning routine!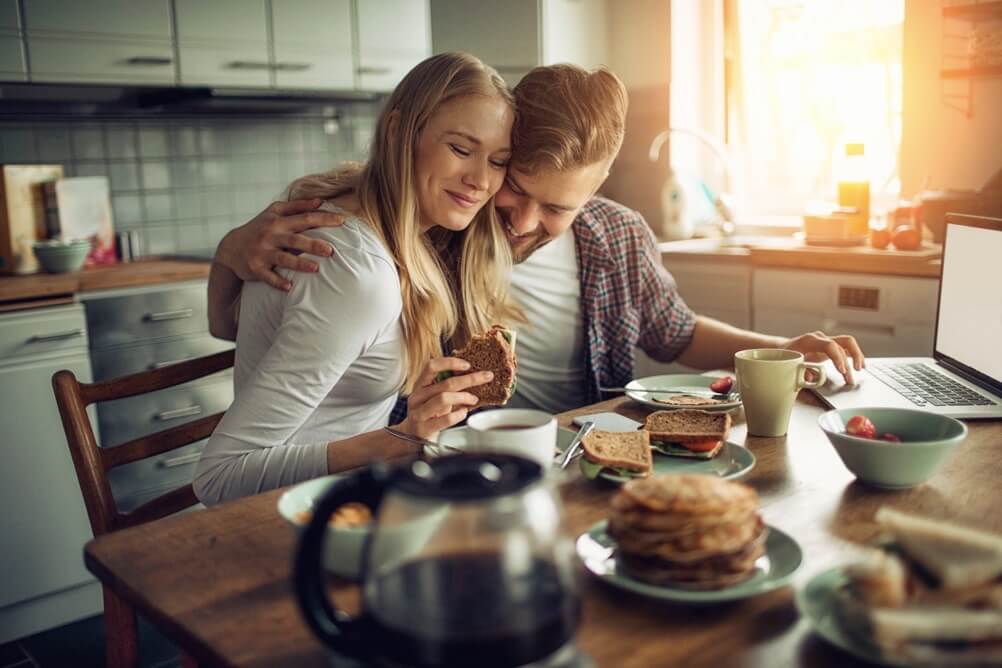 Every morning, millions of Irish people submit themselves to a dreaded ritual: the alarm clock rings and they slowly crawl out of bed, flap around to get ready for work and then hurry out of the house. On the way, they grab a coffee and a cereal bar for breakfast, or else stop for a sugary coffee and a croissant on the way to work. Sound familiar? Certainly you'll have heard or read often enough that starting the day like this isn't good for your health. But maybe it's hard for you to get around to changing your morning routine? If that's the case then you should definitely continue reading! We have the secret recipe for you to max out your mornings. Maxing out your chances of winning the lottery is another matter, but we deal with that one elsewhere on these pages!

Even though it's difficult for many of us, the advice of most successful people is: Become an early bird! Waking up early allows us to start the day in a relaxed and fully conscious state. To dedicate yourself to getting up an hour before your day usually starts increases your quality of life. So, take the time for exercise, a proper breakfast or to read the newspaper. Our tip is to start by setting the alarm clock for 10 minutes earlier than the day before, until you have reached your desired wake-up time.
It's very important to create a morning routine with fixed habits. Building positive habits into your morning motivates and helps to achieve your goals, which also contributes to your personal growth. In his book "Miracle Morning," Hal Elrod recommends a six-step approach to effectively utilize that extra hour in the morning. In order to help remember the individual building blocks of this theory, they are called "Life S.A.V.E.R.S". So what do the individual letters stand for?
1. S = SILENCE
Imagine waking up in the morning and not jumping right into your hectic day. Instead, experts recommend that you first sit down in peace and enjoy the silence. Particularly important is correct breathing. You can use this time to meditate or to pray. While you are sitting in total silence and breathing slowly and deeply, you will be aware of the present moment. You calm your mind, relax your body, and let the stress melt away.
It is well known that meditation reduces the stress hormone cortisol. In addition, creative thinking is promoted and concentration is increased. With only five minutes of conscious meditation you can already achieve a lot.
A few minutes of meditation a day were the secret of Steve Jobs' success. For the American entrepreneur, meditation was an effective means to reduce stress and achieve clarity. "If you just sit and observe…there's room to hear more subtle things--that's when your intuition starts to blossom and you start to see things more clearly and be in the present more. Your mind just slows down, and you see a tremendous expanse in the moment. You see so much more than you could see before."
2. A = AFFIRMATIONS
This means positive sentences and encouraging words which you should repeat to yourself. By doing this, you commit yourself to specific steps that will help you to achieve concrete goals over a set period of time. Psychologists claim that this principle not only helps to achieve your goals, but also to overcome your fears and make you feel happy. You can pronounce positive affirmations aloud, or silently if you prefer. The more often you repeat them, the more your subconscious believes that these affirmations are really true.
3. V = VISUALIZATION
This stage is all about harnessing the power of your imagination. The idea behind visualisation is that you should go through - step by step - in your mind what you need to do to achieve your goals. You can also imagine how it will feel when you have achieved your goals. To make things easier for you, you can create a list of targets and read them to yourself every morning.
Pro tip: create a motivating vision board that you can look at every morning. This is a board with images – maybe cut out of magazines or downloaded – which inspire you and remind you exactly where you want to be. As you look at it, consider what you can do today to get closer to your goals. A short brainstorming session for ideas that will take you further can also be very helpful, say the experts.
4. E = EXERCISE
Experts agree: morning exercise significantly boosts energy, improves your health, your emotional well-being and helps you think better and focus for longer. You do not need to invest too much time either. A short workout, some exercises or yoga, maybe doing a plank exercise and some burpees will be enough to get your day off to the right start!
Sport and exercise in general helps to improve your mood and increases your resistance to stress. Our tip: do your exercises immediately after getting up to start your day with a positive experience. You'll see the rest of the day, you'll feel much happier and more productive.
Barack Obama is one famous name who follows this example. The former US president knows the benefits of regular exercise and is convinced that the rest of his day is much more productive when he has the time to carry out his sporty morning routine.
5. R = READING
Various studies indicate that reading is an effective work-out for the brain. Just 6 minutes spent reading every day can reduce stress levels by up to 68%. Try to read more often to expand your mental horizon. Read about topics that can take you further and help you grow. Never stop educating yourself! There are countless books on personal development out there, so you should certainly be able to find one that interests you.
A few years ago Mark Zuckerberg admitted in an interview that he planned to read at least one book every week for the new year. His goal was to learn more about different cultures, beliefs, technologies and history. If this seems too ambitious, you can start by reading the newspaper. Getting to know the world is a good way to better understand topics such as politics, business, culture and so on.
6. S = SCRIBING
Hal Elrod advises you to create a to-do list of the most important tasks that you have to deal with during the day. You can then arrange these by priority. Experts agree that putting off tasks which need to be dealt with can lead to unnecessary stress. By putting the important things to do first, however, leads to a clear head and a stress-free day. Keeping a journal of your daily life and recording your activities helps you to recognise your "time-eaters" at the end of the day and avoid them in the future.
You can also write down what moves and inspires you. Document your ideas, insights, breakthroughs, gained insights, your successes and your dreams. You don't just learn how to express yourself better by writing your thoughts on paper. Through regular writing about your thoughts, feelings and personal experiences, new paths open up, which also contributes to a more mindful life-style. By honestly dealing with yourself, your self-knowledge and ability to solve problems will increase.

A morning routine to positively influence your life
According to recent surveys, 95% of US residents live what they describe as an 'average' life. On some days they are more, on other days less satisfied. Most people find themselves stuck on a mediocre treadmill because it means "security". They are not really happy with their lives, but somehow they get through the day and are waiting for their something great to fall from the sky at their feet. But the fact is, this never comes. Why? Quite simply, according to Hal Elrod at least, these people only wait and do nothing proactive to change their lives.
The remaining 5% are those who want more and do something to make it happen. They work to reach their goals, desires and dreams. If you want to include yourself in this 5%, you should try the six-step S.A.V.E.R.S. process. With these tips, you can turn your good intentions into a regular habit over the long term.

Curious morning routines of famous people
In this section, we have looked at the morning routines of some famous people who have succeeded in life in various respects. We have found out some interesting facts, let's see if any of them apply to your life.
Margaret Thatcher:
The "Iron Lady" got up every day at 5am after only four hours of sleep to listen to her favourite radio broadcast "Farming Today". This was not about politics, but about agriculture, recipes and rural life in general.
Ludwig van Beethoven:
The composer began every day by counting out exactly 60 coffee beans for his morning coffee. With such a mighty kick-start to the day he managed to compose right up to the late afternoon. Beethoven only interrupted his productive work for a walk in the countryside which could last several hours. The physical exercise in the fresh air also served to arouse his creative spirit. Just in case, he always took paper and pencil with him. Better safe than sorry, as you never know when inspiration might strike!
Victor Hugo:
The French author was awakened every morning by a rifle shot. Upon getting up, he would eat two raw eggs before bathing on the roof in a tub full of cold water, which stood out overnight, no matter what time of the year. As you can see, morning rituals are not always useful and don't necessarily motivate you to get up!
Thomas Mann:
Thomas Mann followed a much more relaxed, but considerably less healthy, morning routine. After a coffee and a bath, the author took three hours to write while chain-smoking one cigarette after another. Then he had breakfast, smoked another cigar, and devoted himself to reading for the next three hours.
Winston Churchill:
Even the eminent British statesman, after waking, gave in to his morning pleasures. As a rule, Churchill woke up around 7:30 am and shortly after rising would enjoy a cigar and a glass of whiskey. For hours he would stay in bed, during which time he breakfasted, dictated to his secretaries, and read various newspapers. At about 11 o'clock he would take a bath and go for a walk in the garden before taking care of various national issues in the afternoon.
So, as we can see from these examples, the six steps of the "Miracle Morning" theory are not the only way to get you closer to your goals. Everyone has to decide for him or her-self what works best for them. One thing, however, is clear: with a set, motivating morning routine, you start the day quite differently! We hope that our tips will help you to discover your own secret formula. By experiencing your personal "Miracle Morning", you can also bring success and happiness into your everyday life!
What do the Experts Say?
We still haven't had enough of Miracle Morning! In the course of our research we also met two experts, who were happy to give their very personal assessments of how they feel about the six-step 'Miracle Morning' plan.
Steffen Kirchner – Mental coach & motivational expert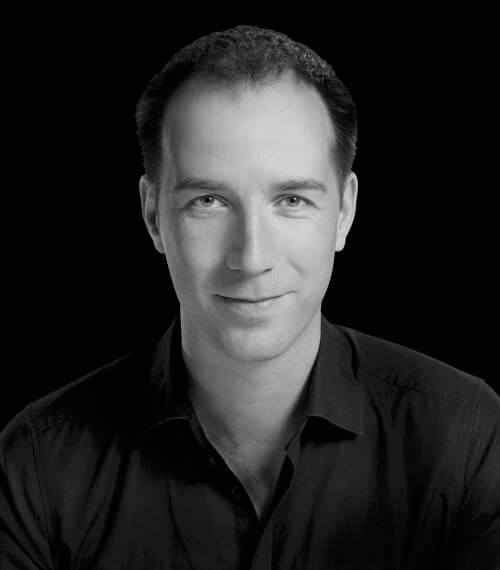 Why do you advise people to get into a morning routine?
Our brain is deficient. The task of the brain is to solve problems, and from the first minute of the day, it is looking for problems that can be addressed - problems from yesterday, today or tomorrow. We should not let that happen. The first 10 to 15 minutes of the day we should give our brain a structure so that we can arrange our thoughts and also our emotional world and thus start every day fresh.
What does your personal morning routine look like?
I have two variants: a "shortcut" and a longer routine. The short version takes about 15 minutes and is divided into three phases:
At first I think about what I am grateful for. Many people use this time to think about their goals: This is dangerous because I tend to concentrate on deficits, that is, what I am currently missing. Thinking about what I'm grateful for makes me concentrate on my happiness in the here and now. After that, I think of success stories from the past and finally the future: I focus on one or two goals that lie ahead of me and give me strength.
If you have more time, you can choose the longer version and, for example, write your goals down on a piece of paper. Also, I can recommend physical exercise as a way to additionally activate and energise the body.
Katja Schönefeld - Lecturer on Productivity & Time Management
How does the Miracle Morning influence your life?
I had hardly ever worked with meditating, affirming, visualizing and unfortunately also rarely exercised. But discovering and experimenting with everything that the Miracle Morning involves has enormously enriched me personally. In the evening I was curious and anxious to get out of bed the next day and motivated in the morning to give my best. And career success was also something that followed on from adopting the Miracle Morning - and without requiring too much effort.
What are your difficulties with the implementation of the concept?
The biggest difficulty for me is to stick to the routine over a long period of time. But it is worthwhile to hold on to it, and to see these 60 minutes for what they really are: a gift to yourself.
Sources:
de.statista.com
inspirationandmotivation.org
miraclemorning.com
mymarktforschung.de
mymorningroutine.com
splendid-research.com
---