Lotto News 08 February 2017
The Sky's No Longer The Limit
Ten Things To Buy After Winning The Lottery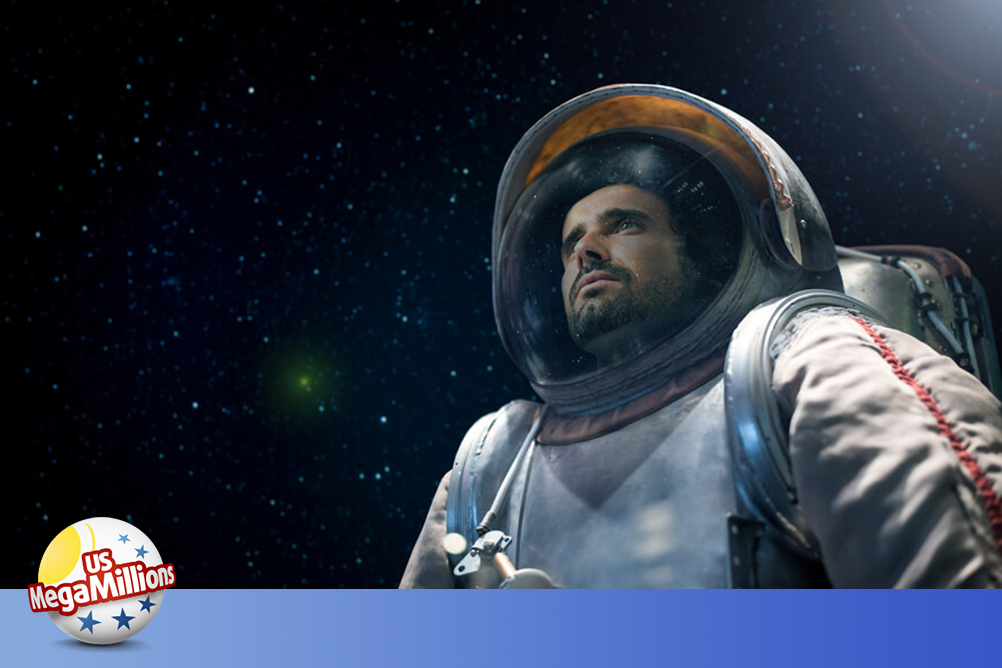 "Oh I wouldn't know what to do with that kind of money?"
Aaah don't be coddin' me!
You do know, you just feel guilty thinking about it. But you shouldn't.
It's not being greedy, because you're not taking from anybody, and you're free to give millions away to good causes, as many winners actually do.
And besides, there's nothing wrong with some self indulgence either, we've only got one life to live!
After all you've been through, all those ups and downs, all the trials and tribulations of life, why shouldn't you now take the chance to live a life less ordinary?
Now this isn't like your usual top ten list you might have seen elsewhere, crammed full of wasteful extravagences because I know full well you're not the kind to want a gold-plated bathroom or a diamond-studded garden shed.
Not when you can have whole world of fun instead.
1. Enjoy The Holiday Of A Lifetime
I'm not making a sales pitch for some snooty resort. I'm talking about a holiday that does last a lifetime. A holiday that takes you all over the world for as long as you so desire.
Remember all those places you always wanted to visit? Make a list of them all and I bet you'll have crossed them all off in two years.
Go to Disneyland, see the Northern Lights, visit the Pyramids, walk the Great Wall, scuba dive in the Great Barrier Reef, swim with the dolphins, run with the bulls, rub shoulders with the glitterati at the Monaco Grand Prix – what? We've only been gone three months?
Now what?
Well, how do the bigshots do it? A suite at an exclusive hotel that costs more per night than you used to make in a year. Well, it's an experience I guess, so… yeah, go for it!
And what does caviar taste like anyway?
Rank… Ok now you know. Let's get a pizza instead – you think they deliver to the top of the Matterhorn? If not call a helicopter… you know where we haven't been yet? Antarctica. Let's sort some thicker winter gear then go see some penguins. And speaking of, where was that place we saw on David Attenborough the time? That looked amazing, let's go there too!
Ok, now what? Dig deeper. Discover new cultures. Learn new languages.
Make connections. Help people, make a difference. Don't just give to charity, get involved, get your hands dirty. Dig wells, save endangered species, teach children how to read. They don't have a school in their village? You've got hundreds of millions left over – go build some!
2. A New Car
A new car, that's the classic lottery first purchase isn't it? Get rid of that ole banger and go for something new for once, something sleek, something that's guaranteed to turn heads.
As a child I used to dream of owning the holy trinity of sports cars a Ferrari, a Lamborghini and a Porsche. As an adult I know I'd barely be able to afford the petrol. But a lottery win would change that.
Even one of those Veyrons that get 2 foot to the gallon and travel at the speed of light. Not the best for windy Irish country roads but sure, why not?!
Or perhaps you prefer aesthetics over speed, like an elegant Aston Martin DB5, just like 007, or an American classic like a '58 Corvette.
Then again perhaps you're not so into cars and just want a practical run-around. Well it wouldn't be the first time!
A year ago when we invited one of our winners to Lottoland HQ for his award ceremony we asked what new car he would buy. Despite having won over €14 million on the German Lotto, he told us the car he wanted was a nice sensible Skoda!
Still boggles my mind but each to their own.
3. A New House
This one always comes up too doesn't it? Whenever you read about a lottery winner's future plans? "Oh maybe a new house."
Now in the past we've gone all-out with the different houses you could get. From fancy mansions to a house under the sea.
But a house doesn't always equal a home.
I mean you're free to get a big massive monstrosity like Trump Tower if you want but níl aon tinteán and all that.
So maybe some much-needed repairs, slates on the roof, straighten out the garage, fix the pipes, new rads, clean up the garden and them gutters need doing of course…
Fact is you could just as easily fix up everyone's house on the road, do 'em up like Rodeo Drive if you wanted to, and still barely make a dent in the winnings.
4. A New Business
Without the need to work and with hundreds of millions in the bank it's easy to see why some lottery winners feel a loss of purpose and actually return to work.
But not the entrepreneurially minded. They have bigger dreams!
It's why Adrian Bayford, one of the biggest EuroMillions winners, decided to open a music store in Cambridge, and why fellow EuroMillions winners, the Weirs, set up their own charity trust.
It's also why Lottoland winner Mario plans on setting up an eco-tourism resort in his native Italy with part of his €3.2 million prize money.
Of course, for some extra glamour, there's no business like show business. Take the last Star Wars movie which cost around €187 million to make, but quickly made it back in the following weeks before turning a fat profit.
With this week's MegaMillions jackpot you could literally make your own blockbuster, hire your favourite actors to star in it, and still have hundreds of millions left to live the rest of your life in luxury.
5. Smart Investments
Maybe you don't want to be busy running the business, but you might still want to leverage your money. This is where smart investment comes in.
Property is an obvious choice and something Ireland's biggest ever winner, Dolores McNamara, is no stranger to the property game. Not only has she bought some massive properties for herself and her family, she also invests in retail propety. She also once famously undercut Robert De Niro's bid for a mansion on the shores of Lough Derg.
And apparently he wasn't too thrilled when he found out either.
'Ey, c'maawn Bobby, Bobby, forgedda 'bout it ah? ForgGEDDA 'bout it!
6. Security
Of course poor Dolores did have to contend with thieves nicking her fancy fittings including copper pipes and chandeliers at one point.
A problem which, I'm sure, Robert De Niro wouldn't have had.
I mean c'mon, would you rob the star of Goodfellas, Cape Fear and Taxi Driver?
You stealin' my chandeliers? Eh? …You stealin' my chandeliers? Well they're the only chandeliers here!
So an obvious one, regardless of where you live or what you decide to buy – you need to sort some security.
Alarms, big fences, all that stuff is important. But for the true mega-bucks experience I also recommend a big button like this…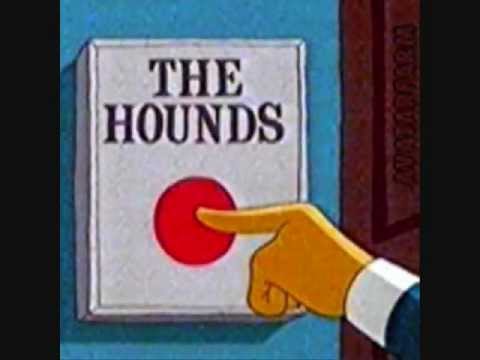 …that does this…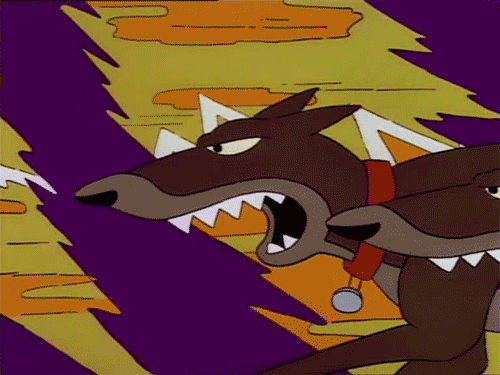 "Release The Hounds!" - Charles Montgomery Burns.
7. A Boat
Arr… but yee be no land lubber, saltier yer lottery dreams be!
Personally I'd love a nice boat to go puttering up and down the Shannon, my doggie stretched out on the bow, tongue lolling about as I go meandering upstream.
But maybe I'm thinking too small.
A big huge yacht to be able to go cruising around the world on would be a dream come true too. Of course whether it's Athlone Lock or the Panama Canal I'm sure my dog's tail would be wagging with excitement just the same.
And I've never tried shark fishing, I imagine that would be quite the adventure too! What you think?
8. A Plane
But maybe a boat's not fast enough. After all, why sail when you can fly?
Prices for an old Cessana start at around fifty grand, up to €2 million for a second hand Lear jet or €50 million and upwards for a brand new one.
Or, for roughly the same amount, you could set your sights higher still.
9. One Giant Leap
Ok so we didn't have hotels in orbit like the sci-fi classic 2001 A Space Odyssey, but that year did give space its first ever tourist.
Thanks to a company called Space Adventures Ltd., Dennis Tito became the first of several wealthy adventurers to leave our planet behind having hitched a ride with the Russians to join the crew on the ISS for a few days. A remarkable achievement for a civilian, all the more when you consider he was 61 years of age at the time!
The cost of his journey was $20 million. An astronomical amount of money, for sure, but a mere fraction compared to this week's MegaMillions jackpot.
Space tourism is coming, that's the clear message from some of the world's most successful, ambitious and adventurous entrepreneurs. Pioneers of the industry include Elon Musk's Space X, Blue Origin, run by Amazon boss Jeff Bezos and, of course, there's Richard Branson and his company Virgin Galactic.
All of these are works in progress right now but the good news is that, in 2018, the Russians are getting back in the game. They gave us the world's first spaceflight, after all, sent the first human into space, sent the first tourist into space and now, apparently, they're looking to send tourists to the moon!
Cost estimates range from about €50 – €100 million, and these are rough, but still well within the boundaries of this week's MegaMillions jackpot for a journey that few humans will ever experience.
Well, that's until Michael O'Leary gets involved; "it's €9.99 to the Sea of Tranquillity but ye've to bring yer own oxygen!"
10. Your Own Personal Playground
Outer space still too sensible for you? Ok, let's get proper silly so.
How about your own personal playground?
Back in 2015 Michael Jackson's Neverland Ranch listed at $100 million. This was without the exotic menagerie of animals, of course.
Then there's Disneyland, which cost $17 million to build back in 1955, or around $152 million, approx. €142 million, in today's money.
The weird part is, even after you built it, you'd still have way more money than you'd ever need in your lifetime.
Weirder still you wouldn't be the first MegaMillions winner to have do this.
Back in 2013, New York State native John Kutey spent some of his winnings on a public water park for his home town and still had millions left over!
Money is money, but smiles, they're priceless!
Let's face it, the world can often feel quite short on happiness and wonder – but imagine how much you could spread with that sort of money?
If You Can Dream It, You Can Do It!
The power to make even your wildest dreams come true!
That's what you could have if you're lucky enough to win our massive €311 million special jackpot on MegaMillions!
---