Lotto News 24 August 2023
The World-Record Jackpots
The world's biggest lottery jackpots compared to EuroMillions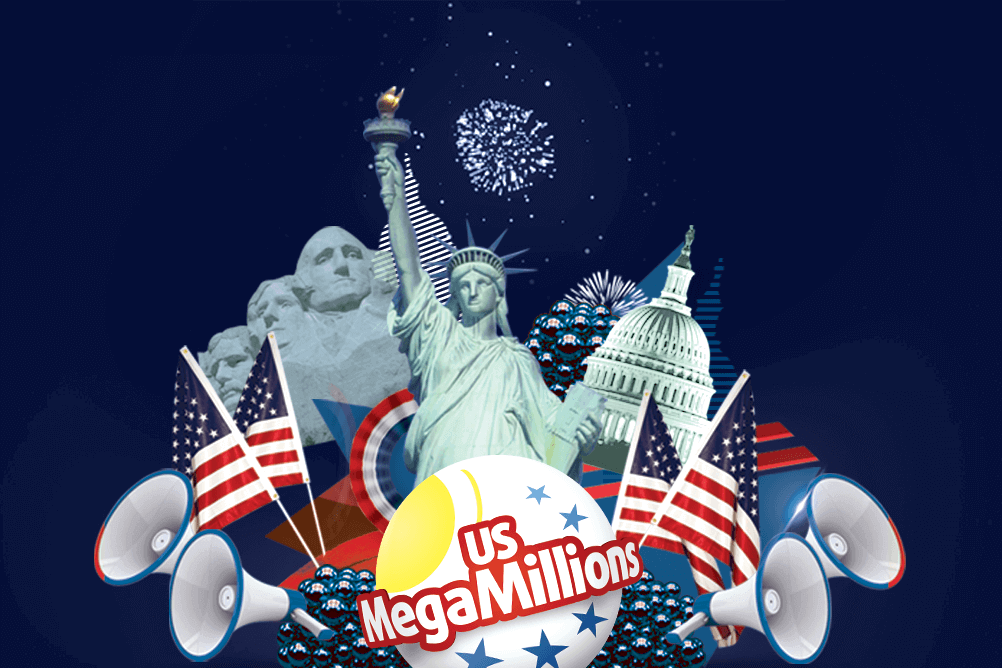 Table of contents:
THE BIGGEST ONLINE WIN OF ALL TIME
In 2018 we celebrated a new world record. The EuroJackpot draw on the 1st of June 2018 made a German solo winner a very happy multimillionaire. The jackpot was hit in Berlin with a bet placed here in the Lottoland site. Her bet on the EuroJackpot ensured the biggest online win of all time.
Christina won 90 million euros with us making her our online world record holder.
However, as from the 25th February 2022, this lottery increased its jackpot cap to €120 million! The €120 million Mega Jackpot was reached for the first time ever on Tuesday 19th July 2022, but it remained unclaimed - until Friday 22nd July 2022! A lucky player from Denmark scooped up the entire prize amount in that draw. The winning numbers 1, 11, 17, 19 and 33 combined with Euro Numbers 3 and 7 brought victory for the historic winner.

The most recent biggest ever EuroJackpot winner was made on 8th November 2022. The happy occasion happened in Berlin, Germany and the winning numbers were 15,17, 23, 35, and 38 and the Euro Numbers were 4 and 9 which resulted with a record jackpot cap of €120 million! Could you be our next big winner?
Who sits on the lottery throne with Lottoland's winner? Which million-dollar game offers the best odds that can surpass this amount? The lottery world record was hit on the 7th of November 2022. Let's take a look at the biggest lottos and jackpot payouts in history. From Europe to America:
THE BIGGEST JACKPOTS IN THE WORLD
The jackpots of the American mega lotteries live up to the land of opportunity. Powerball holds the title of the world's biggest lottery jackpot but Mega Millions remains a contender. These two American lotteries lead the TOP 10 of the highest lottery winnings of all time:
Powerball exceeded the billion mark for the second time on the 7th of November 2022, hitting a whopping $2.04 billion (€2 billion) which overshadowed everything. It was won by an anonymous single-ticket holder from California, making that individual an extremely happy person.
Mega Millions secured its second place on the 8th August 2023 with a jackpot of $1.602 billion (€1.475 million) making it the second largest single ticket win. It was anonymously won by a lucky indivual from Florida.
Currently, the world's ranking is as follows:
Biggest jackpots & lottery prizes in the world
Jackpot amount
Prize per ticket
Lottery
Date
$2.040 billion
$997.6 million
7th Nov. 2022
$1.602 billion
$794.2 million
8th Aug. 2023
$1.586 billion
$328 million*
13th Jan. 2016
$1.537 billion
$877.8 million
23rd Oct. 2018
$1.350 billion
$724.6 million
13th Jan. 2023
$1.337 billion
$780.5 million
29nd Jul. 2022
$1.080 billion
$558.1 million
19th Jul. 2022
$1.050 billion
$776.6 million
22nd Jan. 2021
$768.4 million
$477 million
27th Mar. 2019
$758.7 million
$480.5 million
23rd Aug. 2017
$754.6 million
$402.6 million
6th Feb. 2023
$731.1 million
$546.8 million
20th Jan. 2021
Notes:
*Won by three players
*Tier 1 winning bets on PowerBall are paid out as 30 year annuity or discounted lump sum at Lottoland's election, and Tiers 1 – 3 also subject to 38% reduction as per T&C's.
*Tier 1 winning bets on MegaMillions are paid out as 30 year annuity or discounted lump sum at Lottoland's election, and Tiers 1 – 3 also subject to 38% reduction as per T&C's.
THE BIGGEST LOTTERY WIN IN EUROPE
America's big lotteries regularly provide the world's largest lottery jackpots. However, SuperEnalotto holds number 1 spot for Europe's biggest lottery win at a whopping €371 million with the winning combination of 1, 38, 47, 52, 56 and 66 plus the Jolly number 72 and SuperStar 23.
It was won by a single ticket holder, but it wasn't just any ordinary purchase: the winning entry came from an incredibe bet which was shared nationwide in 90 individual shares.
EuroMillions is also on the rise, with the most recent record jackpot hitting €230 million! Which was won on 19th July 2022 by a lucky winner from the United Kingdom. The new EuroMillions jackpot now has a potential jackpot cap of a whopping €240 million.
Europe's biggest lottery winnings
JACKPOT amount
Date
Lottery
Country
€371 million
16th Feb. 2023
Italy
€230 million
19th Jul 2022
United Kingdom
€220 million
15th Oct. 2021
France (Tahiti)
€210 million
26th Feb. 2021
Switzerland
€200 million
11th Dec. 2020
France
€195 million
19th Jul. 2022
UK
€190 million
6th Oct. 2017
Spain
€190 million
24th Oct. 2014
Portugal
€190 million
10th Aug. 2012
UK
€187 million
7th June 2013
Ireland & Belgium*
Notes:
*Won by two players
THE BIGGEST LOTTERY WIN IN IRELAND
The biggest lottery jackpot ever won in Ireland was the €175 million which was won by a family syndicate from Dublin in February 2019. This record of the biggest EuroMillions jackpot is followed by the amazing €115 million claimed by Dolores McNamara in July 2005. These records haven't been broken since then, but somebody will top them eventually. Note that EuroMillions bets are not available at Lottoland, but our Millionaire product has the same jackpot and odds!
Here's the full list of the biggest Irish EuroMillions winners:
Biggest Irish EuroMillions winners
Jackpot
Year
Location
€175.5 million
2019
Co. Dublin
€115.4 million
2005
Limerick
€93 million
2013
Beaumont, Dublin
€88 million
2017
Lusk, Co. Dublin
€86 million
2014
Ballybrack, Co. Dublin
WHEN WILL THE NEXT RECORD BE SET?
On our overview's lottery page, you can easily sort the lotteries according to the size of their jackpots. So, you can always see at a glance, where it is best to bet next.
Records will keep falling, that's for sure. It's up to you to take over the winner's list! Christina from Berlin showed the way.
You can go to the MegaMillions page for your chance to create a new Irish record for the biggest lottery betting win of all time, and who knows, maybe you could appear in the next top winners' list!
Last updated: 24th August 2023
---