Lotto News 20 September 2023
Explore the Evolution and Mathematics Behind Slot Machines
Slot Mastery: Strategies and Game Mechanics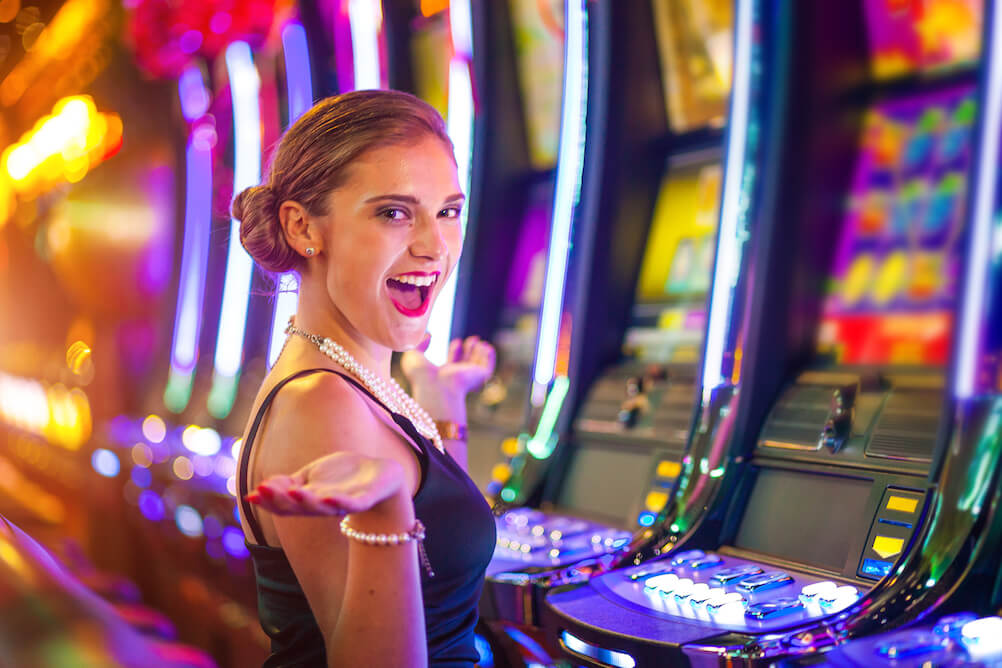 Table of contents:
A Historical Odyssey: The Evolution of Slot Machines
The origins of slot machines can be traced back to the late 19th century, with Charles Fey's iconic "Liberty Bell" machine, developed in 1895, marking the birth of these mechanical gambling marvels.
Since then, slot machines have undergone significant transformations, evolving from simple mechanical contraptions to the digital wonders we encounter in today's casinos and online slots.
The Heart of the Matter: Random Number Generators (RNG)
At the core of every slot machine lies a complex mathematical algorithm known as the Random Number Generator (RNG). This algorithm ensures that each spin's outcome is entirely random, unaffected by previous spins or external factors.
Understanding the RNG is crucial for players seeking to grasp the game's fairness and unpredictability, a key aspect when exploring how to win at slots.
Symbols, Paylines, and Winning Combinations
Modern slot machines are adorned with various symbols and paylines, each contributing to the game's dynamics. The arrangement of symbols on active paylines is what determines whether a player wins or loses.
Calculating the odds of specific symbol combinations is an essential skill for players looking to gauge their chances of hitting a winning combination and learning how to play slots effectively.
Return to Player (RTP) and House Edge
Return to Player (RTP) serves as a metric for understanding the long-term payout percentage of a slot machine.
It indicates the percentage of wagered money a player can expect to receive back over time, a vital consideration when selecting the best online slots.
This concept is closely tied to the casino's advantage, known as the house edge. Balancing these factors is essential for both players and casino operators, especially when exploring what are the best slot machines to play.
Strategies for Success
While mathematics forms the bedrock of slot machine mechanics, players often employ various strategies to enhance their gaming experience.
Effective budget management, choosing games with higher RTP values, and knowing when to walk away are all strategies grounded in both logic and entertainment, offering valuable insights into how to win at slots.
Cracking the Probability Code
When it comes to understanding the probabilities of winning on slot machines, embracing the concept of randomness is paramount. Randomness signifies an absence of discernible patterns, akin to outcomes in dice rolls.
The RNG-driven selection method governs symbol outcomes, akin to selecting marbles from a bowl. The variety of outcomes in a cycle is termed the Game Cycle, similar to a coin flip's two outcomes or a pair of dice's thirty-six possibilities.
Winning odds are expressed as probabilities, which helps estimate the chances of winning relative to total possibilities.
For instance, in a simple slot game where the winning combo is 3 Cherry Symbols and there are 100 Cherry Symbols out of 1,000 total combinations, the chance of hitting 3 Cherries is 10% or 1 in 10. These probabilities offer valuable insights into how do online slots work and how to play slots strategically.
The Jackpot Enigma
Regarding jackpots, if a 1 in 10 million chance exists, consecutive jackpots are indeed feasible. However, intricate mathematical calculations underpin these probabilities, shedding light on the elusive world of mega ways slots.
In the realm of casino slots, online slots, and mobile slots, understanding the evolution, mathematics, and strategies can enhance your gaming experience. Whether you're a seasoned player or a novice, this knowledge empowers you to make informed choices and enjoy the exciting world of slots games.
---