Lotto Winners 04 September 2017
Sportsmen and Women Who Broke Down Barriers
The Top 10 Most Inspirational Athletes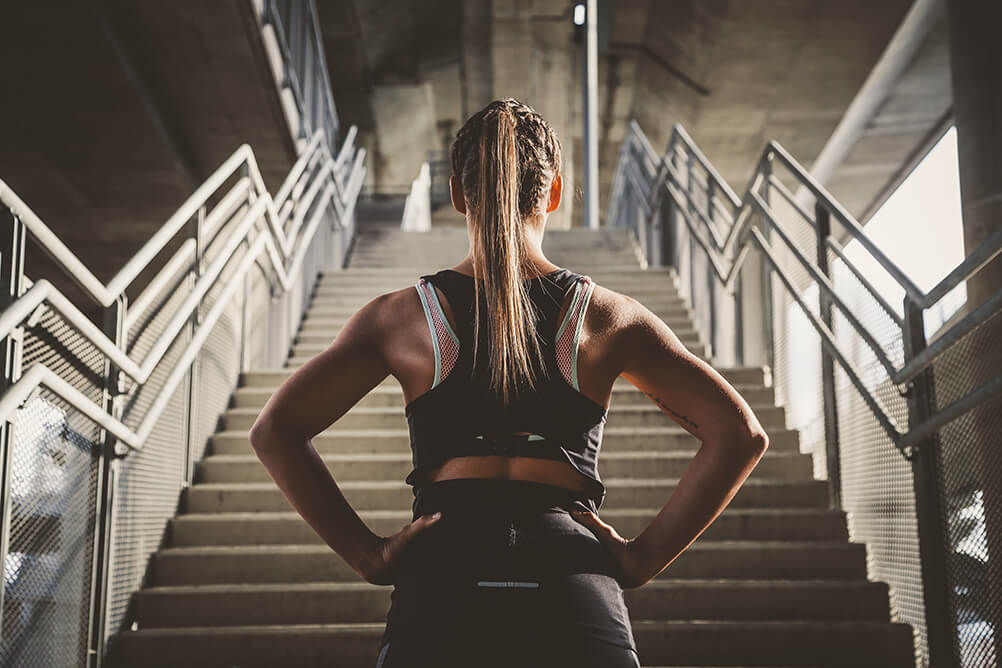 When creating a list of the top ten most inspirational athletes, there are many factors which must be taken into consideration. Sporting successes are certainly one measure of success, but for some of the people on this list the triumph lay in even making a sporting career for themselves given their back-stories. You will be amazed when you discover the obstacles some of these remarkable individuals have had to overcome in their lives. If you have ever felt that you couldn't achieve something in your own life, then perhaps reading these stories will help you to realise that nothing is impossible.

Many of the names above will be familiar to most people, some maybe not so much. What they all have in common is that they have transcended their sports to provide inspiration to countless people across the globe. Although you may think you know everything about some of the people on this list, what you discover may surprise you. Read on to find out just why these ten people deserve to feature on the list of the ten most inspirational athletes of all-time.
Billie Jean King: Tennis Player

Billie Jean King is one of the greatest ever female tennis players that the game has known. Over the course of her career she won an incredible 39 Grand Slam titles, including 12 singles, 16 women's doubles, and 11 mixed doubles titles. She was also the US captain in the Federation Cup for three years, and is a former world number one and member of the Tennis Hall of Fame. However, for many people she will be remembered primarily as an advocate for equal rights, and she will be forever known for the famous 'Battle of the Sexes' tennis match which she played and won in 1973. Bobby Riggs was himself a former world number one tennis player, albeit in the 1930s and '40s.
At age 55, this self-confessed 'misogynist' called out King, challenging her to play him and claiming that he could beat any female player and that women should 'stay in the bedroom'. King declined, but the World Number One ranked Margaret Court accepted, and suffered a humiliating 6-1, 6-2 defeat to the older man. This prompted 29-year-old King to finally accept Riggs' challenge, and the so-called Battle of the Sexes took place in Texas in September 1973. The match was watched by an incredible 90 million people on TV, who saw King emerge victorious in three straight sets. Her win was seen as a blow for women's rights and against the pervasive sexism of the time. King also fought for equal pay for men and women tennis players, another battle that was eventually won, leading her to be seen as a truly inspirational figure for women across the world.
Jack Johnson: Boxer

Jack Johnson was one of nine children born to a couple of ex-slaves, and rose from those humble beginnings to become the first ever African American heavyweight boxing champion of the world. The young Jack played with white children as a boy in Galveston, Texas, never feeling discriminated against in those early years. Perhaps this gave him strength and self-belief in the face of the racism he would encounter later in life. Johnson spent only a few years in school before taking on a series of manual jobs. He travelled to New York and then Boston as a 16-year-old, taking on more jobs and engaging in his first fight – which he won – against an older and bigger longshoreman. Many more fights were to follow, and Johnson became the 'Coloured Heavyweight Champion of the World'.
His attempts to fight for the World Championship were repeatedly foiled as white opponents refused to fight him. Finally his efforts paid off when Canadian Tommy Burns was tempted into a fight for an enormous purse. Johnson won and would reign undefeated for seven years. A succession of 'Great White Hopes' failed to beat Johnson during this time, as White America felt humiliated by this black champion. Even out of the ring Johnson refused to conform to the racist beliefs of the time, openly dating (and marrying) white women, which caused outrage in the eyes of many. Jack was forced to keep fighting well into his 50s (possibly even his 60s) in order to earn money, as his colour made it hard to make a living any other way. Even his death could be put down to racism, as he died in a car crash after racing away from a diner that refused to serve him. However, despite all his struggles, Jack Johnson remained a symbol of hope, a man who allowed African Americans to walk taller during a time of extreme prejudice.
Kurt Warner: American Footballer

Kurt Warner is a former NFL quarterback who turned his career around and went from bagging groceries to picking up the Vince Lombardi trophy as a Superbowl winner. Warner had signed up with the Green Bay Packers in 1994 after an undistinguished college career. He was fourth in line behind more established quarterbacks, and was released by the team before the season began. Warner took a job bagging groceries for $5.50 an hour while he tried in vain to find another team to give him a shot. In 1995 he signed on with the Iowa Barnstormers in the Arena Football League, an indoor football league of a far lower standard than the NFL.
After two years, Warner joined the Amsterdam Admirals to play in the European American Football League, which was a step up in class. His play there resulted in a contract offer from St Louis Cardinals, where he became the third-string quarterback. Injuries gave Warner the first-team job in 1999, where he led the team on an incredible run to the Superbowl, picking up that award as well as one for the player of the year. He would go on to enjoy a number of successful years with the team before retiring in 2009.
Muhammad Ali: Boxer

Where to begin when talking about the life and career of Muhammad Ali? If ever there was a man who transcended his sport, it was Ali, born Cassius Clay in 1942. The young Cassius grew up in a time of racial segregation, which doubtless influenced his thinking in later years. After an amateur boxing career of 100 wins and 5 losses, including winning the Olympic Gold medal in Rome in 1960, Clay turned professional. That gold medal ended up at the bottom of the Ohio River, by the way, where Clay hurled it after he and some friends were refused service at a 'whites only' restaurant. Going 19-0 as a pro boxer, Clay earned a fight against Sonny Liston for the heavyweight championship of the world, which he won despite being a big underdog at the age of just 22. Soon afterwards, Clay became Ali upon his conversion to Islam, indicating his awareness of the world beyond his sport.
Ali successfully defended his title, only to have it stripped due to his refusal to fight in the Vietnam War on a matter of principal. This cost him 4 years of his prime, but earned him a lot of respect as time passed, and upon his comeback aged 29 Ali went on to reign again as World Champ. As well as a supreme boxer, Ali was a magnetic and charismatic personality who earned friends (and foes) for his actions out of the ring as well as inside it. His passing in 2016 was greeted with universal mourning and praise for the man from all over the world.
Jim Abbott: Baseball Player

It is difficult enough for anybody to succeed in the ultra-competitive Major League Baseball, but to do so with only one hand simply beggars belief. However, that is what happened in the case of Jim Abbott, who lived out his childhood dream of becoming a pitcher at the highest level of professional baseball. Abbott was born without a right hand, but that didn't prevent him from becoming one of the top amateur players in the country after his successful high-school baseball and American football career ended. As a pitcher Jim was required to catch as well as throw, so developed a technique whereby he would pitch, then slip his glove off his right stump and onto his good hand so that he could field a ball. He was able to do this in such seamless fashion that he wold be able to forge a career in the game.
Moving to the University of Michigan, Abbott earned the award for top amateur athlete in the US, and also pitched for the US baseball team at the 1988 Olympics. In 1989 he joined the California Angels MLB team, and played for the first team without ever throwing a ball in the minor leagues. Abbott went on to have a ten-year career in the Major Leagues, which included an extremely rare 'no-hitter' against the Cleveland Indians in 1993. Jim now works as a motivational speaker, assisting others to live out their dreams just as he managed to do.
Bethany Hamilton: Surfer

Bethany Hamilton's surfer parents had been taking her out on the waves since the age of 5, and it was always her dream to one day become a professional surfer. Winning her first amateur competition at the age of 8, Bethany seemed destined to become a top surfer. However, her plans were thrown into chaos when she was attacked by a shark aged just 13. She had been floating on her board, arms dangling into the sea, when the shark bit off her entire left arm. Luckily her parents were able to bring her back to shore, and her father made a tourniquet from board line to staunch the bleeding.
Bethany not only survived, but incredibly she was back on the waves just a month after the traumatic attack. Less than 2 months later she had entered her first competition since losing her arm, refusing to let her accident get in the way of her dreams. Remarkably, not only has Bethany managed to resume competitive surfing, but she has also become a serial winner on the professional tour. The expression 'Hollywood Ending' comes to mind, which is probably why the movie 'Soul Surfer' was made to tell her incredible and uplifting story.
Jackie Robinson: Baseball Player

It takes a certain type of bravery to be the first, particularly when you will also be coming come up against extreme prejudice and social pressures. That was the scenario encountered by then 28-year-old Jackie Robinson when he broke through baseball's 'colour line' and became the first African-American to play in Major League baseball. This son of share-croppers was already demonstrating his incredible physical gifts in high-school, starring on the baseball, (American) football, track and basketball teams. In junior college he excelled again in all four sports, featuring on predominantly white teams. This fostered a belief in his own ability as well as an impatience with any kind of racial discrimination. Robinson's dominance continued at UCLA, where he starred at all four sports again, and after university he started playing semi-professional football in the Pacific Coast Football League, until the outbreak of WW2 interrupted his career.
Returning from the war, Robinson started playing professional baseball in the 'Negro Leagues'. His performances impressed enough for the Major League Brooklyn Dodgers to offer him a job in the Major League, but only after impressing on him the need to 'turn the other cheek' to the racial abuse which would come. Robinson would go on to have a hugely successful 10-year career, which would no doubt have been much longer had he been able to sign at an earlier age than 28. Despite racial abuse from opponents, fans and even team-mates, Robinson became a pioneer in the crusade for racial equality while at the same time performing supremely well as an athlete. His number 42 has been retired from every single pro baseball team in the MLB as a mark of respect for his achievements.
Kyle Maynard: Wrestler

When it comes to athletes' inspiring stories, it is hard to beat that of Kyle Maynard. When he was born in 1986, Kyle had a rare condition called 'congenital amputation' which meant that he only had stumps in place of arms and legs. For most people this would have meant living out a restricted life confined to a wheelchair, but for Kyle, it only meant another obstacle on the way to living out his sporting dreams. From an early age Kyle's parents had been determined not to treat Kyle as though he were disabled, and to teach him the skills he would need to live in the real world without support. Aged 11 he was playing nose tackle for his school's American Football team, and building up his shoulder muscles in the weight room.
When the football season ended Kyle decided to try wrestling, which proved to be a perfect fit. It wasn't all plain sailing though, as Kyle's middle school wrestling career began with 35 straight defeats. However, the young athlete refused to be daunted, and developed special techniques adapted to suit his physique. He proved to be a successful high school wrestler, continuing to practice the sport at collegiate level when he joined the University of Georgia after graduating. In 2011, he managed to climb Mount Kilimanjaro without prosthetics, and has now become a motivational speaker, inspiring countless people across the United States and beyond.
Pele: Footballer

Pele was born Edson Arantes do Nascimento into a life of poverty in the state of Sao Paulo. His first footballs were a sock stuffed with papers or a grapefruit, and he made extra money by working in a local tea shop. He supposedly got the name 'Pele' from his mispronunciation of 'Bile', his favourite footballer. Playing for local amateur and indoor football teams as a youth, Pele began to attract attention for his unusual footballing ability. As a 15-year old the coach of his youth team took him to the famous Santos club for a trial.
Pele impressed at his trial, and would stay with Santos for the next 18 years, accumulating a total of 650 goals which still stands as a club record today. Having made his debut for Brazil at age 16, in 1958 Pele became the youngest player to play at any World Cup. He scored twice in the final as Brazil triumphed against hosts Sweden. Pele would go on to play in three more World Cup finals, two of which were won by Brazil, and in total he scored 77 goals for Brazil in 92 games. Pele would go on to play for the New York Cosmos at the tail-end of his career, but his legacy as one of the game's all-time greats had been cemented. The boy who played in the streets with balled up socks is still widely regarded as the greatest footballer the world has ever seen.
Venus & Serena Williams: Tennis Players

While both women have made incredible individual contributions to their sport, we are including these two tightly connected sisters as one 'person' for the sake of this article. The two tennis-playing sisters from Compton have made an impact on their chosen sport unmatched by few in history. They began as young kids practising on public tennis courts in South LA, wearing skinny jeans and t-shirts and coached by their fire-breathing father Richard. From there they have come to dominate the sport of tennis, which had not previously prominently featured female players of colour. Of course Althea Gibson was the first African-American to win a grand slam title back in 1956, and there is no doubt that she was herself an inspiration for the tennis-playing sisters when they broke onto the international scene at 14 years of age.
Gibson went on to win 5 Grand Slams during an era when racism was rife, but the Williams sisters have taken the definition of success to a whole other level. Older sister Venus has won 7 Grand Slam singles titles, as well as fourteen Grand Slam doubles and two mixed doubles titles. Serena, who is a year younger, has (so far) won an incredible 39 Grand Slam titles in total (23 in singles, 14 in women's doubles, and 2 in mixed doubles) and is widely regarded as the greatest female player of all time. The sisters have been powerful and outspoken role models for women around the world, and their courage and perseverance in the face of countless challenges has been a positive example to everyone.
All of the athletes listed above have provided inspiration and hope to millions of people around the world, giving lie to the suggestion that sport is 'not important'. These men and women have shown courage and bravery both in the way they play sport and in their lives outside of the sporting arena. While many of their sporting careers have ended, they live on in our memories as a source of inspiration to this day.
Sources:
en.wikipedia.org
www.washingtonpost.com
www.goal.com
http://bleacherreport.com
theguardian.com
www.biography.com
https://theundefeated.com
http://www.rollingstone.com
---