Lotto News 25 April 2017
WorldMillions Lottery: €150 Million in Guaranteed Prizes Every Week
WorldMillions: The New Global Lottery for Everybody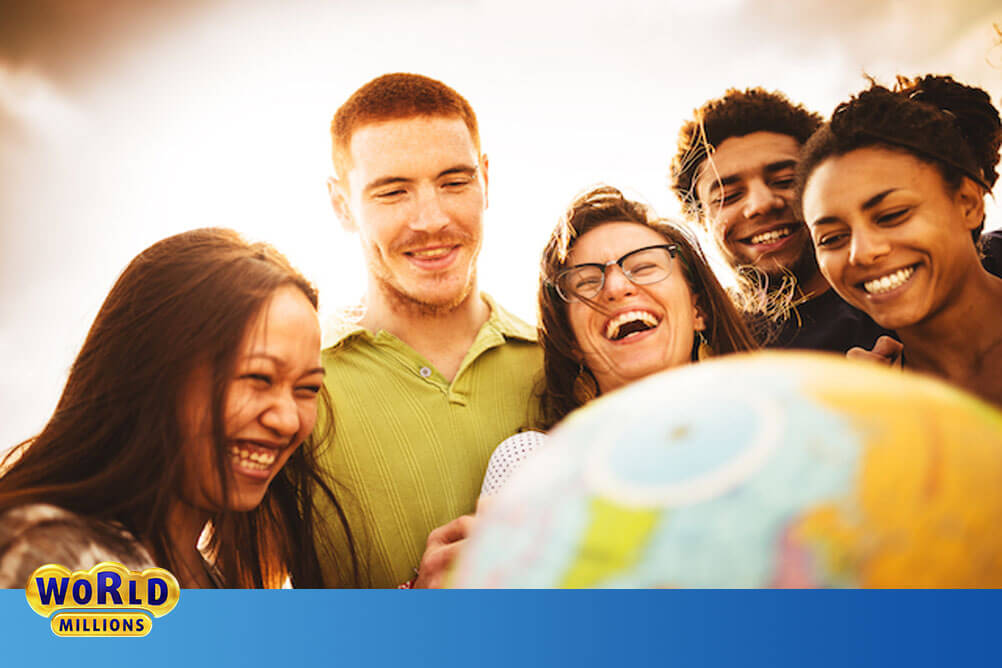 While EuroMillions continues to attract huge interest, now there's a new global lottery game in town in the shape of WorldMillions. If you are not too sure about how WorldMillions works, we are here to give you the low-down on this fantastic new mega-lottery. Let's use the tried and tested format whereby we guess the questions you might ask and then answer them as clearly as possible.
What is WorldMillions?
WorldMillions is an exclusive lottery developed by Lottoland to offer the largest guaranteed jackpot prize in the world. The draw takes place twice a week: every Thursday for a guaranteed jackpot of €50 Million and every Sunday for a guaranteed jackpot of €100 Million.
How Many Numbers in the WorldMillions Draw?
You pick an 8 digit number. So, if you were feeling spectacularly unoriginal you could choose 12345678, for example. Every number is unique, so if you pick that number nobody else can take the same one, which means that the jackpot is all yours and will not be shared.
When Does the Draw Take Place?
WorldMillions draws take place every Thursday and Sunday. To enter you must place your bet before 5:30pm Irish Time on Thursdays and before 5pm on Sundays.
How Much Does this World Lottery Cost?
We want to make this lottery accessible for everybody, which is why it is possible to bet for a fraction of the total bet. Let's put that into number form to make it clearer. If you bet on the Thursday lottery a full bet costs €5 and you could win the jackpot of €50 Million. However, you can choose to bet half of the full bet for €2.50, or 1/10th of the full bet for just 50 cents. If you chose to bet 50 cents then the prizes you would win are also divided by ten so the jackpot would be €5 Million.
The same principle works for the Sunday €100 Million draw where you can buy a full bet for €10 or choose to play for 1/10th of the jackpot by betting just €1. That means that instead of making one €10 bet you could bet €1 on ten different sets of numbers to give you a bigger chance of winning.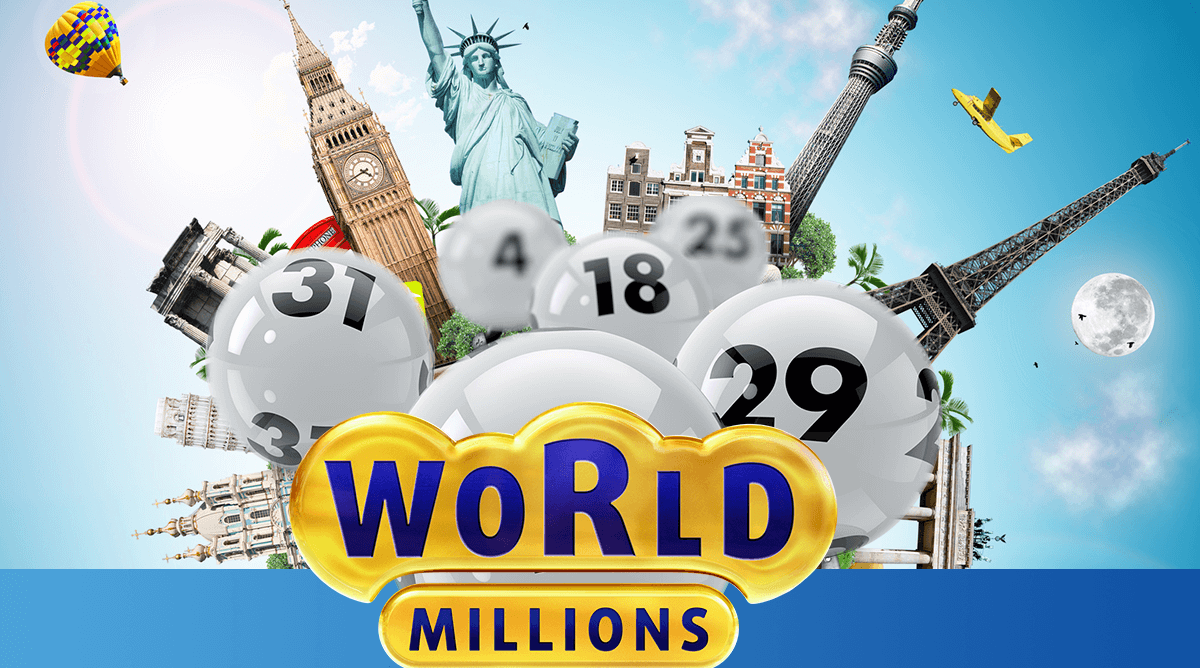 Is it Legal to Play from Ireland?
Yes it is perfectly legal to place a bet on WorldMillions from Ireland as we have state licenses in a number of EU countries meaning betting on this lottery is perfectly legal.
How Do We Know You Won't Fix the Draw?
Great question! If we decided to draw numbers out of a bucket here at Lottoland Towers to determine the WorldMillions result, there may have been a certain amount of suspicion about the fairness of the process! As a way to make the draw as fair and transparent as possible, we use the results of two national lotteries to determine the result of the WorldMillions draw. The first 4 numbers of the winning WorldMillions number use the last 4 numbers from Germany's Plus5 draw. The last 4 numbers come from the last 4 digits of the Austrian lottery ToiToiToi. You can check the results of the WorldMillions draw here at Lottoland, but if you want to double-check then a quick google search will find the results of both of those draws for the date in question.
Are there Smaller Prizes for Matching Less than 8 Numbers?
Yes! If the last number of your selection is the same as the last number drawn, you will win a prize of €5 (Thursday) or €10 (Sunday). If the last 2 numbers are the same you win a bigger prize and so on, all the way up to matching all 8 numbers for a jackpot win.
WorldMillions Prizes & Odds
Tier
Matching Numbers
Prize
Odds
I
Match all 8 numbers
€100 Million
1:100 Million
II
Match final 7 numbers
€1 Million
1:11.11 Million
III
Match final 6 numbers
€100,000
1:1.11 Million
IV
Match final 5 numbers
€10,000
1:111,111
V
Match final 4 numbers
€1,000
1:11,111
VI
Match final 3 numbers
€100
1:1,111
VII
Match final 2 numbers
€15
1:111
VIII
Match final number
€10
1:11
How Do I Know You Will Pay Out?
Another fair question! We are licenced and regulated by the British Gambling Commission as well as the Gibraltar Gambling Commission. As part of our licensing agreement we must prove that we are able to make payments to any of our winning clients. We take out policies with world leading insurers to cover larger payments such as jackpot amounts.
Why Should I Try WorldMillions?
While other lotteries can take time to roll-over to massive jackpot sums, WorldMillions offers a guaranteed €150 Million every single week. The price of entry into the draw is as low as 50 cents for a chance to win €5 Million, which is a pretty good deal for a jackpot of that size. Also, the odds of winning the WorldMillions jackpot stand at 100,000,000 to 1, which is a whole lot better than the odds of winning a EuroMillions jackpot at over 1 in 139,000,000.
You can check out WorldMillions here, where you can place a bet and get further information about the draw. You will also find options to pick your numbers automatically and to set up a subscription for 1 week or even up to a year. We think you are going to enjoy the opportunity to bet for a guaranteed multi-million euro jackpot twice a week, but please let us know your feedback either in the comments section below, on live chat or via facebook and twitter.
---