Lotto News 10 July 2017
Irish Bucket List
Dream Bigger: How to Complete Your Bucket List in Style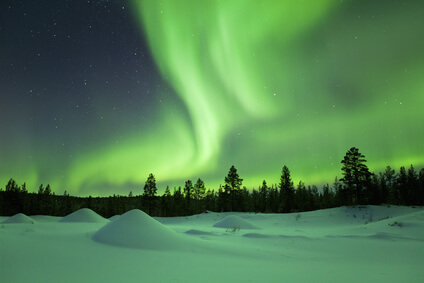 1.See the Northern Lights
The Northern Lights (or 'aurora borealis', if you want to be scientific) are brightly coloured lights which dance in the night skies above the North Pole, and which feature on the bucket lists of a majority of Irish people. If you want to get a good view of the most spectacular light-show on the planet, you will need to venture as far north as you can.
Go Local: if you go to the Northernmost tip of Ireland and the weather does you a favour, you will actually be able to see the aurora borealis without leaving the country. Travel to the far northern tip of Donegal – Malin Head, Dunaff or Dunree, for example – and even if the lights don't make an appearance you can still enjoy some local hospitality.
Cost: About €50 for a B&B
Dream bigger: Take an exclusive 10-day tour covering Norwegian, Swedish and Finnish Lapland with an experienced 'aurora hunter'. Stay in luxurious accommodation (including an Ice Hotel in Sweden), dine on sumptuous local cuisine and enjoy extras like reindeer and Arctic experience days.
Cost: £7,599 (€8,775) per person based on 2 sharing as part of a small group of 6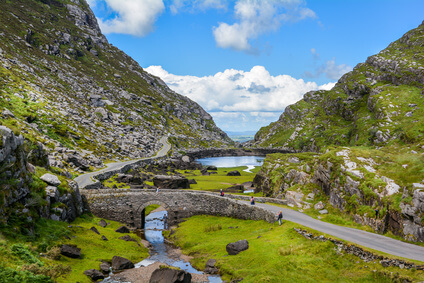 2.Visit the Grand Canyon
Another iconic destination which a lot of us dream of visiting, the Grand Canyon is over 277 miles long, up to 18 miles wide and a mile straight done. Located in the South-West of the US, the nearest big cities are Phoenix and Las Vegas.
Go Local: We may not have anything to match the scale of the Grand Canyon, but the Gap of Dunloe in Kerry is a beautiful alternative. A half day tour of the stunning Gap of Dunloe including a boat tour and coach transport to and from Killarney would be make for a lovely day trip, if the weather stays half-way decent.
Cost: About €35 p.p. for a half day tour
Dream Bigger: Experience 225 miles of the Colorado River through Grand Canyon by boat, with all meals included and professional tour guides to bring you to all the best spots. Includes nature hikes in spectacular scenery as well as getting to experience some white-water rapids, all over the course of an 18 day adventure of a life-time.
Cost: From $5,661 (€5,050) per person for 16-18 days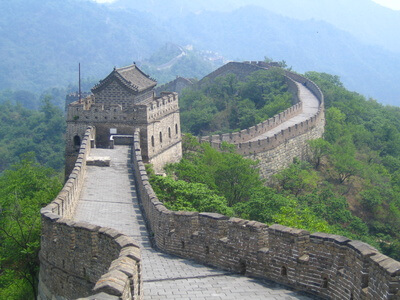 3.Walk on the Great Wall of China
The Great Wall of China began as a series of small walls across different parts of China from as early as the 7th century B.C. In the 1300s the walls were reinforced and joined into one massive fortification of more than 5,500 miles (8,851.8 kilometres) in length to keep Mongolian tribes at bay.
Go Local: While there is nothing quite like the Great Wall in Ireland, Steague Fort (Kerry) is a fortification which dates back much further than the Chinese walls, having been constructed as long ago as the Bronze Age.
Cost: Free
Dream Bigger: How about a 13-day luxury tour of China starting in Beijing and taking in pandas, terracotta warriors and a cruise down Yangtze river as well as a visit to the Great Wall itself? You will also enjoy the best of local cuisine, transport and accommodation on your trip.
Cost: From $5,995 (€5,350) per person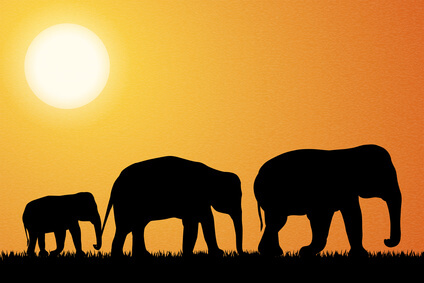 4.Go on Safari in Africa
Going on safari is the perfect example of a dream holiday for many of us, especially with the opportunity to spot the African 'Big 5' animals in their native habitat. Not too many lions, elephants, buffalo, leopards, and rhinos wandering the streets of Dublin, so this really is an exotic adventure.
Go Local: Why not pay a visit to Fota wildlife park in County Cork? No, it's not quite the same, but you can still see a variety of different animals up close and personal, and you'll make a big saving on price. Not only that, but you can get to see a (similar-ish) Big Five consisting of Indian Rhino, Asian Lion, European Bison, Sumatran Tiger and Giraffe.
Cost: €16 for adult ticket
Dream Bigger: If only the authentic (luxurious) experience will do then how about a lodge with your own private lounge and pool along with 3 delicious meals per day. There will be twice daily game drives to make sure you spot all of those animals, and of course wi-fi so you can share your photos with everybody back home.
Cost: €2,237.55 per night at the Ivory Lodge Suite in South Africa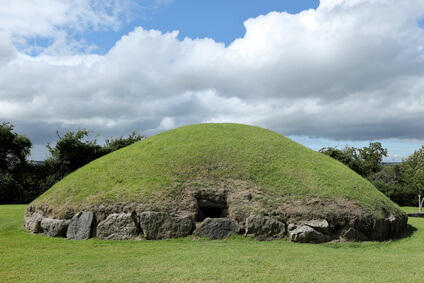 5.Trek to Machu Picchu
Machu Picchu is a 15th Century Inca city built high in the Andes Mountains (Peru), which had been covered up by jungle until its 'rediscovery' in 1911. The breath-taking location in the middle of tropical mountain forests makes this 'Hidden City' a sight to refresh the weariest of eyes.
Go Local: If you don't fancy the trip to Peru, then you can always head on over to County Meath instead. Newgrange is the 5,000+ year old tomb in the Boyne valley which is one of the jewels in the crown of Irish archaeology. Older than Stonehenge and the Pyramids of Giza, if you haven't paid a visit recently then you really should take some time to check it out.
Cost: €13 for an adult covers admittance to the Exhibition Centre, Newgrange and Knowth.
Dream Bigger: Discover not only Machu Picchu but also the Sacred Valley, Inca Trail and Cusco, where you will travel and stay in luxury accommodation throughout your experience. For those less accessible locations you will either trek, mountain bike or ride a horse in the company of experienced guides, and for the duration of your holiday you will experience the best of Peruvian and International cuisine.
Cost: $11,000 - $12,500 (€9,500-€11,000) per person for trips of between 5 and 12 days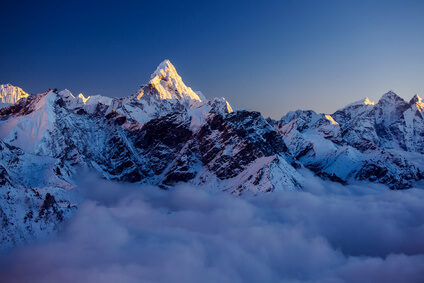 6.Climb in the Himalayas, Nepal
Nepal is one of the most beautiful countries on earth, and of course it is dominated by the Himalayan mountain range, which of course includes the world's highest peak. While not everybody would be keen to try an assault on Everest, there are plenty of wonderful areas to trek in the shadow of the colossal mountains.
Go Local: Carrauntoohil is Ireland's Highest Mountain, and you can take part in guided tours which bring you to the top without any difficult climbing involved. You can learn about local myths and legends, and look out over the spectacular vistas provided by the Lakes of Killarney.
Cost: €50 per person
Dream Bigger: It doesn't get much bigger than Mount Everest, which is why you would pay the highest price for the least comfort if you chose this option from our list of dream trips. Experienced guides and Sherpas will bring you as far up the mountain as your fitness and the local weather permits, and you will be supplied with all the provisions you need for the journey.
Cost: It's certainly not a budget trip at $84,500 (€75,500) per person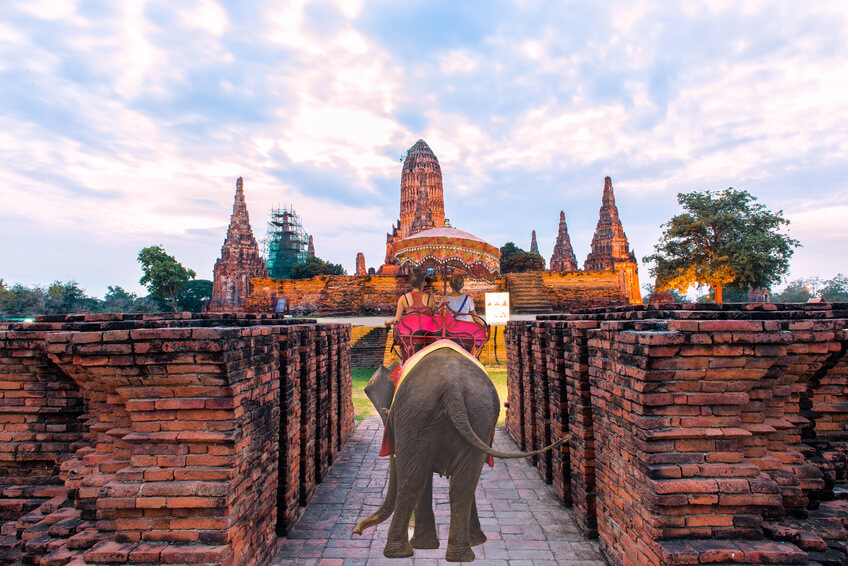 7.Ride an Elephant in Thailand
Riding one of these great beasts through tropical countryside is the stuff that holiday dreams are made of! Swimming with dolphins sounds great, but we'll take trekking with elephants any day.
Go Local: Take a horseback ride up the beautiful Cú Chulainn trail into the hills behind Dingle. (Have you noticed how often Kerry appears on this list!) For novices or experienced riders you can enjoy spectacular scenery as you climb the mountain, from where you have an amazing view of some of the most scenic countryside in the country.
Cost: €60 per person, approx. 1.5 hours depending on pace.
Dream Bigger: Do you like the sound of a 5-night adventure package including bathing the elephants, boating on the Mekong, paying a visit to Myanmar, spa treatment, fine dining (including nightly wine and cheese tasting) and luxury tented accommodation? Throw in visits to local markets, private bar and two elephant treks to make it the trip of a lifetime.
Cost: €2,103 average per night for a two-person tent
To be honest, some of those home-grown Irish trips sound absolutely fantastic, and it's given me a few ideas for my next Irish holiday. However, you've got to admit that those luxury trips to some of the greatest destinations in the world are something else.
Lottoland allows Irish players to win lottery jackpots from all over the world, so why not dream big and try your luck on the Lotto, for the bargain price of just €2 a line. As a special bonus, for the month of July Irish players will be able to play for Double the regular Irish Lotto Jackpot for the regular price, meaning you can win twice the normal Irish Lotto jackpot amount
It could be your ticket to completing your own bucket list in style!

Sources and Information about the tours listed above:
http://www.theaa.ie/travelhub/7-in-10-of-us-have-a-bucket-list-we-cant-tick-off/
https://www.offthemaptravel.co.uk - Northern Lights
www.oars.com - Grand Canyon
https://www.viator.com - Gap of Dunloe
https://www.abercrombiekent.com - Great Wall of China
www.lionsands.com/ - African Safari
http://www.fotawildlife.ie - Fota Wildlife Park
http://www.blueparallel.com - Machu Picchu
http://www.newgrange.com - Newgrange
www.alpineascents.com - Climb Everest
http://moractivetours.com - Climb Carrauntoohill
http://www.fourseasons.com - Thailand Elephant Experience
http://www.dinglehorseriding.com - Dingle Horse Riding
---