Lotto News 23 December 2014
The Fat Of The Land: El Gordo 2014
"El Gordo" Has Landed – At Lottoland!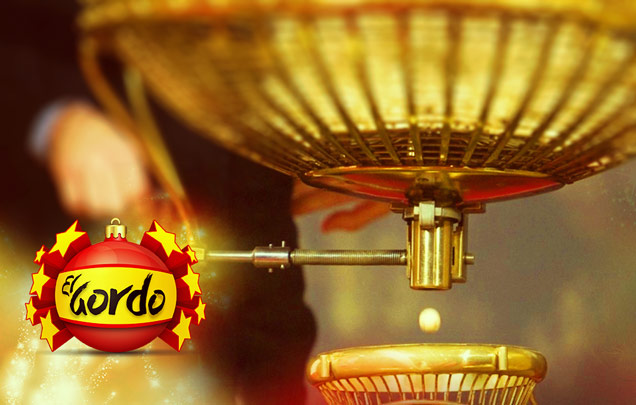 13437 – This Year's Magic El Gordo Number
The Christmas Lottery draw is one of the biggest events in Spain, dating back to 1812. Today it's the country's most-watched televised event and this year was no exception.
The show's hosts had been joking that perhaps the main star of the show had been forgotten this year, but instead El Gordo decided to be fashionably late. Soon it became apparent that whoever owned the ticket, or a part of the ticket, with the sequence 13437 on it, could look forward to a very Feliz Navidad indeed.
Since each lot number is part of a 160 series the €4 million jackpot is doled out 160 times. And, since each ticket is usually sold in decimos, or tenths, the winnings are generally shared out even further. In fact it's not unusual for winnings to be shared out over entire towns or villages.
Spanish Christmas Lottery Prize Table:
"EL GORDO" - 13437 - €4 million
2º PREMIO - 92845 - €1.25 million approx
3 ° PREMIO - 07637 - €500,000 approx
4º PREMIO - 07617 + 67009 - €200 000 approx
Christmas Miracles
This year, as every year, visions of cheering people celebrating wildly and spraying champagne were seen across the length and breath of Spain. Visions such as these, beamed into homes or onto wall-mounted sets in cafes and tapas bars where entire communities congregate to watch the drawing, capture the imagination of Spaniards. This great equalising event means a lot to Spain, especially now, as it continues to bear the burden of harsh austerity.
Celebrations, meanwhile, were held in Madrid, Valencia, Murcia, Galicia, Gran Canaria and the south-western city of Cadiz, where the majority of El Gordo wins were located.
Lottoland Congratulates Its Own Winners
This year the celebrations extended far beyond the Iberian Peninsula with Lottoland players also landing fat wins to ensure a happy Christmas.
So a hearty congratulations to all the winners of the Spanish Christmas lottery. Have a Merry Christmas and Feliz Navidad from all of us here at Lottoland!
---