Lotto News 05 March 2018
Another Irish Lottoland Winner
Irish EuroMillions Winner from Cork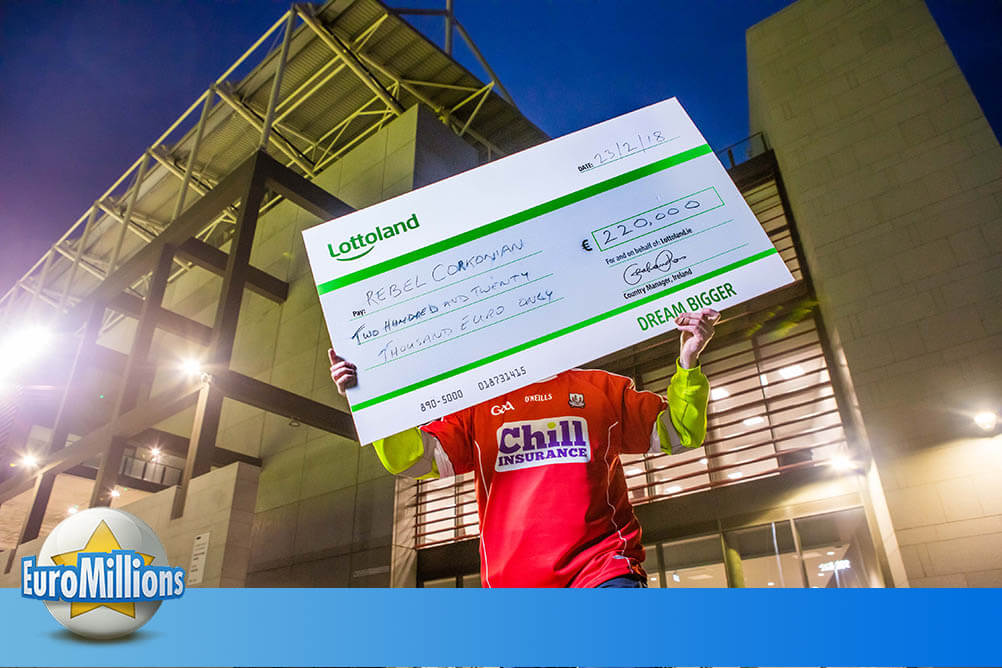 Another Irish EuroMillions Winner with Lottoland
"To be honest, I've had a few congratulations emails in the past, so thought nothing of it." said the latest Irish EuroMillions winner, talking about his win. "But then I logged into my account and saw I had won a six-figure prize. I was utterly gobsmacked!"
Mr C admits he got a little caught up in all the excitement of the rollover, so in addition to a few tickets bought from local shops, he bought a few quick pick bets with Lottoland.
When asked if he'd ever won a big prize before, Mr C said, "I've always been lucky enough to win smaller lottery prizes and raffles, but I've never won anything like this!"
Matching numbers 6, 14, 19, 25 and 29, as well as lucky star 11, the Corkman was just one number off winning €161 MILLION. That won't be bothering him too much however; young, free and single, with a passion for cars and motorbikes, Mr C said he would definitely be enjoying the win, but wouldn't be going too mad.
Sharing is Caring
Keen to avoid the hassle of publicity, Mr C Has only told his immediate family, but plans to share his winnings with them.
"I'd like to give a little to my family first of all; after that, I might look into buying a house!"
Mr C started betting with Lottoland a few years ago after he heard about us online. As a big fan of the EuroMillions, he likes the fact that a line bet with us is cheaper than in the shop, and also like our additional features, such as Double Jackpot.
Congratulations, Mr C!
---