Lotto News 19 July 2016
The Lotto Guide Part One
Irish Lotto Numbers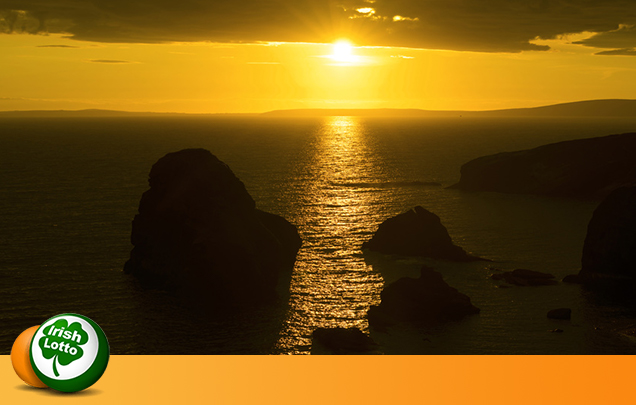 It should be no surprise to learn that the Irish Lotto is one of our more popular games here at Lottoland.ie. But did you know the game is also hugely popular elsewhere? UK players love it, many have been playing it in some form or another for years. Still, Lottoland is the only place to play it in its purest form. As a result the game is now growing in popularity on the continent too, in fact, following the launch of Lottoland Australia some months back, the game's since become hugely popular on three continents.
Strange, then, that so many Irish players are still new to the game. In fact we receive lots of questions and queries about the game on a regular basis. So much, in fact, that we decided to launch this series taking an in-depth look at one of the all-time greats, our very own, home-grown Lotto.
Irish Lotto Winning Numbers
So, let's kick it off with one of our most commonly asked questions – where do I find the Irish Lotto winning numbers? Well here's our Irish Lotto results page, including the Lotto Plus draws.
Irish Lotto Number Increases
As of late last year the Irish Lotto became a 6/47 game. Prior to this the game was a 6/45 game. This recent number change is hardly the first such change the game received, however.
In fact the game started off as a 6/36 game – until one clever statistics buff found a way to crack the game. (More on this in our upcoming article on the Lotto's history).
So the game was upgraded to a 6/42 game to make the jackpot harder to win. Then, some years later, it was upgraded to a 6/45 game prior to the changes of autumn 2016.
The Most Common Irish Lotto Numbers
The Irish Lotto has been running since April 1988 – making the game over 26 years old. Statistics collected on this game have revealed the most commonly-drawn Irish Lotto numbers are (from left to right):
5,17, 19, 29, 31, 8, 39
Conversely the least popular numbers are:
43, 45, 44, 41, 40, 42, 37
It should be kept in mind, however, that these numbers also reflect the changes made over the years. As the game started life as a 6/36 game, with more numbers being added later, these new, higher value numbers weren't going to be drawn anyway. So, as with all statistics, they're easily open to misinterpretation.
Those looking to gleam info on so-called hot numbers (or cold numbers for that matter) should keep this in mind. In fact, rather than picking numbers based on such flawed systems we instead recommend a different way that also decreases your chance of shared prizes…
How To Pick Irish Lotto Numbers
The best way to pick winning Irish Lotto numbers is the same way we recommend our players to play any lottery – to avoid picking numbers manually and use quick picks instead.
Why? It's because so many players tend to pick the exact same numbers – even when they specifically try not to. It takes pure, cold computer logic to pick random numbers with zero cognitive bias or sentimentality – so no picking your birthday subconsciously, for example.
The advantage of this method is clear – by playing numbers that others are less likely to play you greatly minimise the risk of sharing your winnings, including the jackpot, with others.
To select a quick pick button simply click the Quick+1 button on the top right above the main ticket field. Alternatively if you want to go "all-in" with a total of 12 picks click on the +Rest button.
Lucky Numbers
Be sure to Like us on Facebook for your chance to join our weekly Lucky Numbers competition. Guess Wednesday night's bonus ball number to win free cash! And before you forget pick your numbers in advance for tomorrow night's €5.5 million Irish Lotto draw!
---