Lotto Winners 30 November 2021
Follow In His Footsteps
Meet Lottoland's Biggest El Gordo Winner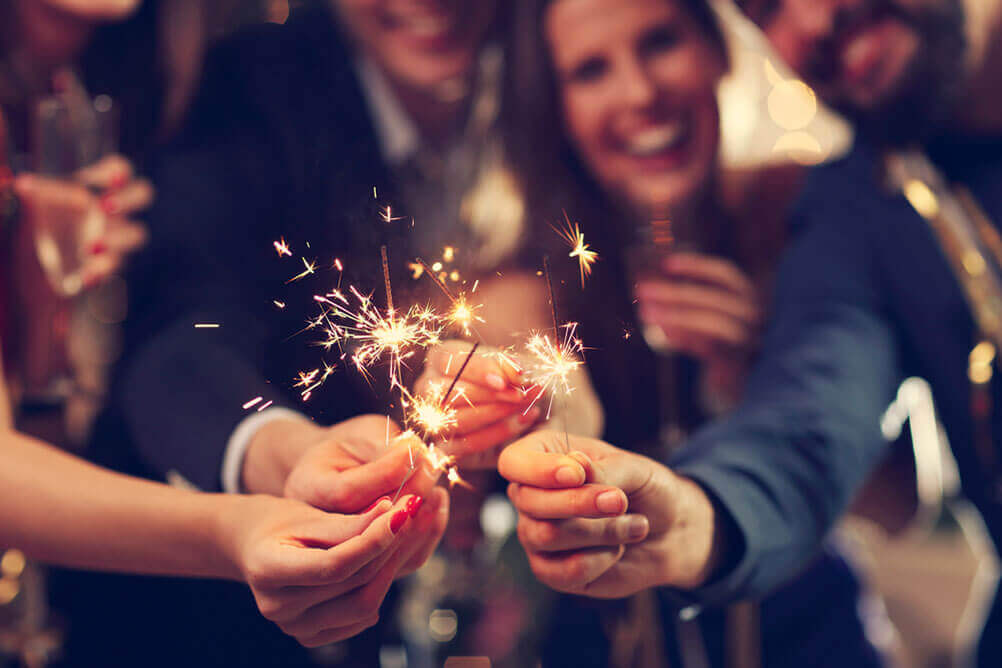 Table of contents:
WHAT IS EL GORDO?
El Gordo is the name for the top prize of the Spanish Christmas lottery, although, the lottery itself is popularly referred to as El Gordo (literally 'The Fat One') or more specifically, El Gordo de Navidad (Navidad - Christmas).
Every year on the 22nd of December the people of Spain gather to watch the famous Spanish Christmas Lottery draw take place live on TV. More than just a lottery, in Spain, it's a national institution and a big part of the yearly festivities, with around 90% of the population taking part.
At Lottoland we give our customers the chance to bet on the outcome, even if they live outside of Spain, making the world's biggest prize pool accessible to everyone!
Watch the following video to find out why the Spanish Christmas lottery is so famous and how you can bet on El Gordo at Lottoland.
EL GORDO LOTTOLAND WINNER
In 2015, one of our Lottolanders from Germany became a Lottoland El Gordo Winner, banking the top prize - El Gordo, by betting on the Spanish Christmas Lottery jackpot with Lottoland. The lucky Lottoland winner received an incredible early Christmas present of €4 million!
"When I got the win notification I had butterflies in my stomach. I simply could not believe it." He told us. In a state of disbelief, he patiently waited for his wife and friends to finish work before telling them the good news.
Despite pledging to keep celebrations modest, we did get him to reveal what his first major purchase might be. In true German style, it was a BMW racing bike!
Of course, he wasn't the only Lottolander to claim a prize, with many more of our customers enjoying smaller wins on one of the 15 lower prize tiers.
INCREASE YOUR LOTTO ODDS WITH SYNDICATE BETTING
Although he chose to remain anonymous, our Lottoland winner was kind enough to share a few details about himself and his big win.
He'd been shopping around online for a way to enter the Spanish Christmas Lottery online, outside of Spain, and decided to bet with us.
He formed a syndicate with his wife and three friends and together they pooled their money together to purchase a full share, giving them the chance to bank the biggest prize. Each member of this mini syndicate chose a number, and they sat back and waited for the big draw.
Syndicate betting is a great way to increase your chances of winning a lotto prize and it is common practise in Spain for colleagues and family members to form syndicates for El Gordo. This is truly in keeping with the Christmas spirit and in line with the Spanish Christmas lottery's motto "el mayor premio es compartilo" - "the greatest prize is to share it".
DOUBLE YOUR MONEY WITH LOTTOLAND'S DOUBLE JACKPOT
In Christmas of 2016, a Lottolander from the UK won £422,000 (approximately €485,000) by correctly predicting the outcome of that year's Christmas Lottery draw.
Our lucky Lottoland winner bagged the second biggest prize available on the draw, which would normally have been worth £211,000 (approximately €250,000). Fortunately, when purchasing their Betslip with Lottoland our anonymous punter decided to take advantage of our Double Jackpot feature, meaning that they walked away with twice the prize money!
Our winner made three separate bets on that year's draw, and his winning line was a 1/5 bet share, which cost £64.99 (approximately €67.99). We allow all our winners to remain anonymous if they choose, so all that we can tell you about our Christmas Lottery winner is that he hails from the West Midlands and that he enjoyed an extremely Happy Christmas in 2016!
WHY BET ON EL GORDO ONLINE FROM IRELAND?
Here are four very good reasons to bet on one of the oldest lotteries in the world:
€2.4 BILLION prize pool
Awesome jackpot odds – over 450 times easier to win than the UK lotto!
1-in-7 chance of winning a prize
A chance to be a millionaire just before Christmas day!
HOW TO BET ON EL GORDO ONLINE
It couldn't be simpler to place your bet: just pick a 5-digit number, and if you match the winning number, you win the top prize.
You can even choose exactly how much you want to stake – and win! Remember that a bigger stake means a bigger discount as well as bigger potential prizes.
Want to follow in the footsteps of our lucky winner? Then head on over to our El Gordo page and start betting today. With bet shares starting at just €4.99 and the potential to win millions of euros, you won't want to miss out. The draw is part of a live extravaganza on Spanish TV which starts at 09.00 CEST (08.00 GMT) and can last up to three hours!
From all of us here at Lottoland, we wish you good luck and ¡Feliz Navidad!

Last Updated: November 2021
---