Lotto News 12 December 2022
€100 Million Jackpot!
Mega 2023 - The Biggest New Year's Eve Lotto!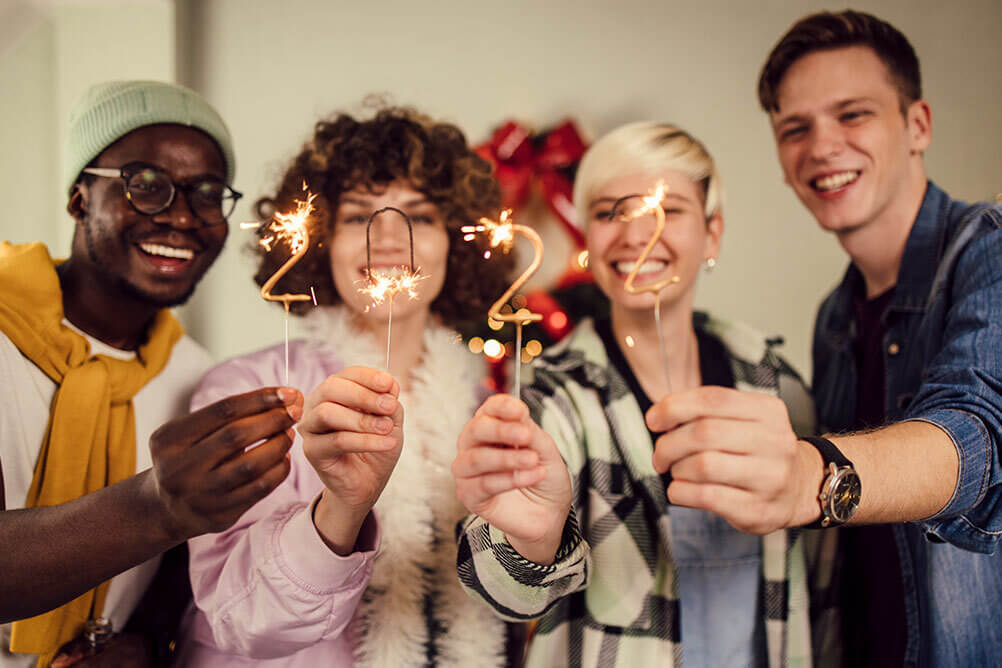 Table of Contents:
What is Mega 2023?
Mega 2023 is a New Year's Lotto which is exclusive to Lottoland. It's based on the outcome of the Brazilian Mega Da Virada which is played in São Paulo on the 31st of December. You bet on the outcome of the Mega Da Virada but Lottoland's Mega 2023 has its own prize tier. The jackpot is an incredible €100 million and the odds are 1 in 50,063,860 which is twice as favourable as EuroMillions.
How To Bet on Mega 2023 from Ireland
The Mega 2023 draw couldn't be easier to bet on, simply select six numbers between 1 and 60 and you're ready to go. Alternatively, you can let luck decide, and opt for a QuickPick – just click the Quick +1 option above the main ticket area.
Each bet costs €5, giving you one shot at that exclusive €100 million prize.
What Can I Win?
The top prize of the Mega New Year's Eve Lottery is a massive €100 million - quite a way to start out the new year in style. However, you can win prizes by matching just four or five numbers. While matching all six numbers will earn you the jackpot, getting five numbers correct can be worth around €7,500. Pick just four out of six numbers correct and you will still take home a cash prize worth an estimated €140.
Odds of Winning Mega 2023
The tables below show the odds of winning the different prize categories when you place a bet on Mega 2022 as well as a comparison between the New Year's Eve Lottery and some other popular lotteries.
Mega 2023 Odds of Winning
Prize Tiers
How to Win
Odds of Winning
1
Match all 6 numbers
1 in 50,063,860
2
Match 5 numbers
1 in 154,518
3
Match 4 numbers
1 in 2,332
Mega 2023 vs Other Lottos
How does Mega 2023 compare to some of our most popular jackpots?
Mega 2023 vs Other LottOs
Lottery
Jackpot Odds
Prize Money
El Niño (Spain)
1 in 100,000
€2 million
Mega 2023
1 in 50,063,860
€100 million
EuroMillions
1 in 139,838,160
€230 million*
*Record EuroMillions Jackpot
With great odds and a huge potential prize, Mega 2023 is a great lotto to bet on this winter.
End 2022 With A Bang!
Add even more excitement to your New Year's Eve celebrations by taking part in this fantastic one-off event. It could be the party to end all parties!
So don't miss out on this once-a-year opportunity and place your bet on Mega 2023 now!
El Niño: Money will rain in Spain!
If you are unlucky with Mega 2023, don't despair. You can have another chance to start 2023 as a millionaire by taking part in Spain's El Niño which takes place on January 6th with a top prize of €2 million at the unbelievable odds of 1 in 100,00!
El Niño is Spanish for 'the boy child'. January 6th is the day of the Epiphany, which in the Christian calendar is the day when the wise men visited the baby Jesus bringing him gifts of gold, frankincense and myrrh. This is the day that Spanish children traditionally receive their Christmas presents from Los Reyes Magos (literally 'The Magical Kings', known as the 'Three Wise Men' in English). Maybe the stars will shine on you this coming Epiphany, you could buy yourself plenty of gold, frankincense and myrrh for €2 million!
Updated: 12th December 2022
---