Lotto News 23 December 2016
Seasons Greetings To You And Yours
Merry Christmas From Lottoland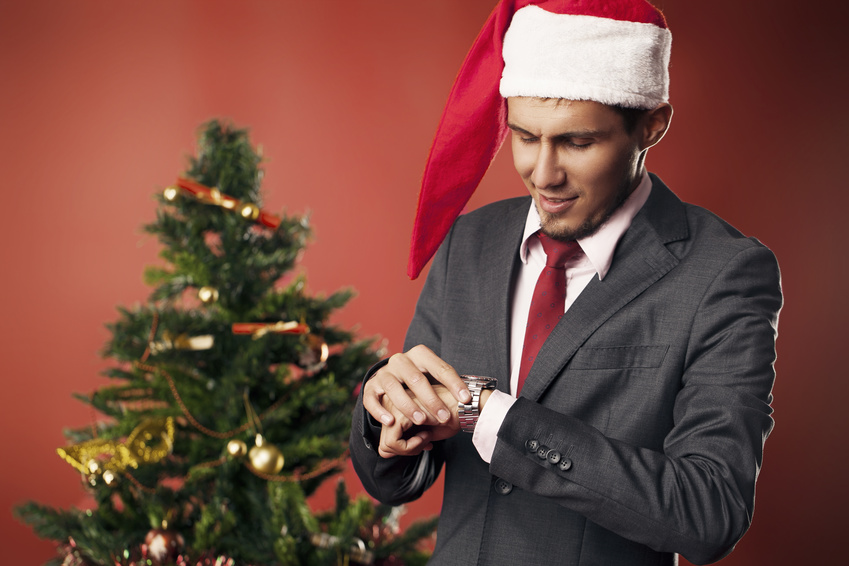 Tick-tock, tick-tock, tick-tock!
Hear that? It's the sound of time running waaay too slowly.
We're nearly there though, the final push, so rustle some papers, borrow a stapler and staple things together, stand by the photocopier furrowing your brow pressing buttons to make it beep convincingly or pick up a box and walk with a strident purpose from one end of the office to another, "can't stop, sorry, I need to give this to…."
Or how about the fake phone call? That's a tried and trusted one.
For added flair give people the "shush" face, wave your hands in a downward direction, as you nod and pretend to be on the phone to someone important, "uh-huh", "um-hum", "yes", "understood", "no I'll get on that right away", "yes, of course", "no I fully understand", "yes, I will", "no certainly, soon as I hang up I'll get that box and bring it over it you!"
What else can you do?
Well have you picked your EuroMillions numbers yet?
Do that quick on the phone, the boss won't see you!
Only a couple of hours left till the draw and who knows? This could be a Christmas miracle in the making!
Outside your window the party has already started. Feeling like a kid stuck doing homework while all the other kids are at play.
It's not fair!
But then spare a thought for the poor souls working later than you, finishing up those last tasks with the muffled strains of "I Wish It Could Be Christmas Every Day" in the background, and revellers hollering along so drunk they actually mean it.
One hour to go, one hour to go!
Just remember, it's Friday!
And it's Christmas!
And there's going to be some celebrations tonight, that's for sure!
Ready to moult out of your work clothes and into your silly Christmas jumper the instant that big heavy clock hand hits 12, transformed in an instant, like Clark Kent in a phone-booth – up, up and awaaaay!
Slap on that Santa hat and silly grin and dive head-first into the Christmas cheer.
This year's going to be exhausting; there's aunties and in-laws and all sorts of horrors to navigate, but none of it matters tonight. Tonight we're havin' the craic!
So have fun, be safe and, from me and everyone else here at Lottoland, Nollaig shona libh go léir!
Now if you'll excuse me, I've a very important box to take up to the top floor!
---