Lotto News 24 August 2016
Why The Super Wealthy Still Dream Of Getting Rich
Rich People Who Play The Lottery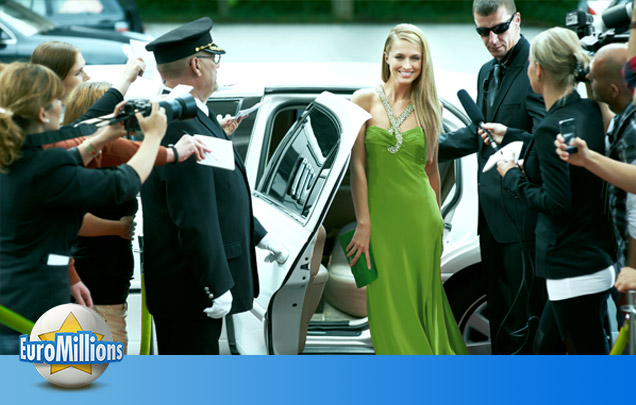 Should The Rich Play The Lottery?
According to research conducted by US economist Emily Oster, people on the lower income bracket play the lottery regardless of the jackpot. Back in 2002, while Oster was at Harvard, she wrote her thesis "Dreaming Big: Why Do People Play the Powerball?" which took an in-depth look at player habits in the US.
One interesting finding was that, while lower income households tend to play regardless of the jackpot size, "sales increase more with increases in jackpot in richer areas."
Which begs the question – do rich people really need to play the lottery at all?
Well, from a practical standpoint, no, probably not. If you're rich you're likely already well able to secure your family's future and enjoy all the material benefits too, like luxury products, foreign holidays, etc. Dig beneath the surface and you'll find there's much more to it than that.
There's an obvious reason why lottery winners continue to play the lottery, despite the fact that they need never want for anything ever again.
It's fun.
Which is why people from all walks of life enjoy playing so much. "Dreaming Big", as Oster calls it, coupled with the thrill of a win, appeals to everyone, regardless of our income bracket.
That's why many lottery winners, even those who have became multimillionaires, continue playing every week. It's also the reason so many affluent people, even multimillionaire celebrities, do likewise.
The Investment Bankers Who Won $254 Million
With all the wheeling and dealing they get up to every day you wouldn't expect investment bankers to be lottery players. And, considering all the shenanigans associated with the profession, they're hardly likely to get congratulated much either.
Yet that's exactly what happened in 2011, when the "Greenwich Three" won a $254 million PowerBall jackpot.
That's got to give you a warm feeling, right?
Of course not everyone was happy about their win (to say the least), but they were quick to announce that a large part of the proceeds would be given away to charity in their home state of Connecticut.
The Stars Come Out For Record MegaMillions Jackpot
Back in March 2012 America's MegaMillions reached a record-breaking $500 million. As you might expect people flocked to buy tickets including celebrities Adam Baldwin, Kirstie Alley, Brooke Burke, baseball player Matt Kemp and basketball player Chris Singleton.
Britain's Got Jackpots
Yes that's right – Simon Cowell. Turns out the acerbic dream assassin from X Factor, Britain's Got Talent, American Idol, et all, admits, despite his millions, to being a regular lottery player.
Despite having made a career out dashing the dreams of everyday people with all the scorn and venomous sarcasm he can muster, Simon dreams of becoming even richer!
Hmm, suddenly those investment bankers seem like an alright bunch of lads, huh? Well, you can't fault Simon for his skills; he does have an eye for talent and is talented in his own right – so at least you can say he earned his money.
Our next lotto-loving celebrity, well, not so much...
Paris Hilton Plays For Kicks
Ok, maybe we're not being entirely fair. Paris Hilton does have one singular talent – she's exceptionally good at getting attention. Back in 2008 she was photographed buying 1,500 tickets for the Italian SuperEnalotto. The multimillionaire heiress to the Hilton fortune is hardly short of a few bob and was clearly just doing it for the kicks. When asked about it she pledged to give 10% of the winnings to charity. Whatever came of that? We don't know.
Material Girl Hits The Jackpot
In jackpot terms Italy's SuperEnaLotto is the world's largest national lottery. With 90 numbers to choose from it's also the toughest lottery in the world. Yet Italian-American superstar Madonna was tough enough to tame the beast winning around €120,000 back in 2012. She then donated her winnings to build schools in Africa.
Jumping on the Italian Lotto bandwagon we also have George Clooney and Liz Hurley, who pledged to donate their winnings to aid the Haiti earthquake.
Isn't It Time For YOUR Red Carpet?
Although we at Lottoland firmly believe that lotteries exist to be enjoyed by all the thought of Simon Cowell winning tomorrow's EuroMillions Superdraw makes me feel queasy. So, too, does the thought of George Clooney becoming even more smug than he is now, or Paris Hilton… eeeh… well, or Paris Hilton, full stop.
These celebrities are used to the good life and already have plenty of money to give away to charity directly. So surely it's your turn for the red carpet treatment, right? Ok, so maybe not the paparazzi, but certainly the fuss, gourmet dinner and VIP tickets to the show, limo service, a suite at the Savoy or the Ritz before jetting off to Monte Carlo…
It can happen, it does happen – it might even happen tomorrow. Until then, enjoy the fantasy and never stop dreaming big!
Want the biggest jackpot of them all? Well we reccommend you check out the record-breaking American lottery PowerBall!!!
Sources:
businessinsider.com
larrybrownsports.com
stamfordadvocate.com
Ariyabuddhiphongs, V., Chanchalermporn, N. (2007). "A test of social cognitive theory reciprocal and sequential effects: hope, superstitious belief and environmental factors among lottery gamblers in Thailand." Journal of Gambling Studies 23 (2): 201- 214.
Oster, E. (2002). "Dreaming Big: Why Do People Play the Powerball?" Senior Honors Thesis, Harvard University.
---