Lotto News 11 August 2023
Understanding Sports Betting
Sports Betting Odds Explained | Easy Guide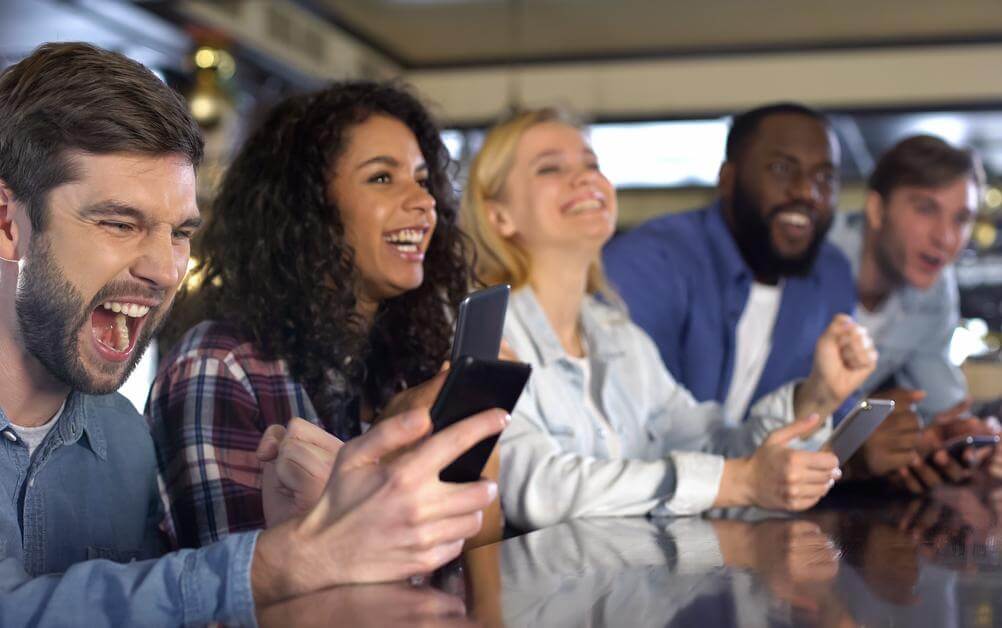 Before placing bets, it is important to understand the odds being offered. Not only does this give you an indication of your potential payout should your bet win, but it will also help you to understand who/what is considered the favourite or underdog for the event.
However, these odds can be displayed differently depending on your chosen sportsbook, or the location you are betting in. Here we look at the three most popular formats for communicating odds: decimal, fractional, and American.
What Are Odds in Betting?
Simply put, odds are a reflection of how likely – or unlikely – a bookmaker believes a certain outcome is. The more likely an event is to happen, the shorter the odds will be. For unlikely events, or "long shots", the odds will be longer.
Understanding odds is crucial when it comes to understanding how betting works. You need to be aware that whilst an event with short odds may be more likely to occur, your payout relative to your stake will be smaller. On the other hand, you may achieve higher payouts by betting on more unlikely outcomes with longer odds.
However, you need to be aware that bookmakers use innumerable amounts of data to establish the likelihood of an event occurring so if they do not believe that a certain outcome will occur then it probably won't!
Types of Betting Odds
In sports betting, there are three main types of odds: American, Decimal and Fractional. American odds tend to indicate how much the payout will be if you bet €100, or how much you will need to bet to earn a payout of €100. Decimal and Fractional odds meanwhile, allow you to work out your payout by multiplying your stake amount by the given odds.
Let's look at these in more detail.
Decimal Odds
Also known as European Odds, decimal odds are a popular representation of the likelihood of a specific outcome occurring. At the heart of its popularity is the fact that it is very easy to understand. To calculate the potential winnings from a bet, one needs to only multiply the stake by the odds, and this will give the total return, including the initial wager. For example, betting €10 on odds of 2.5 will give a payout of €25.
Fractional Odds
Popular in the UK, fractional odds are a common way for potential returns to be calculated. In this format, the odds are communicated as a fraction. The numerator shows the potential profit with the denominator representing the stake amount.
These are relatively easy to understand, but it is important that you read your odds carefully before committing to a bet to avoid disappointment. For example, odds of 10/1 will result in a profit of €10 for every €1 staked. Conversely, odds of 1/10 will result in a profit of €1 for every €10 staked.
American Odds
If you have ever seen an American movie about sports betting, then the chances are that you have heard references made to odds such as +200 or -150. Odds being represented this way is a far departure from UK and European odds and can seem to be complicated at first glance.
The truth is that American odds are another relatively simple system, although they are presented in a much different way. When you see positive American odds (+100, +350 etc), this indicates the profit that can be made from a €100 bet. For example, a €100 bet on a +200 bet would give you a return of £200 (along with your initial stake). When the odds are negative (-100, -300 etc) then this illustrates how much you need to stake in order to win €100. For example, if the odds are -500, you would need to bet €500 to win €100 (plus your initial stake).
Make an Informed Choice Using the Odds
Now you should have a better understanding of how decimal, fractional, and American odds work, but what should you do with this information? When you are placing a sports bet with Lottoland, you can toggle between all three different odds formats. Simply choose which format you are most comfortable with, and this should help you make an informed choice and bet with confidence!
---