Lotto News 09 February 2023
Record Lottery
The Biggest MegaMillions Jackpots of All Time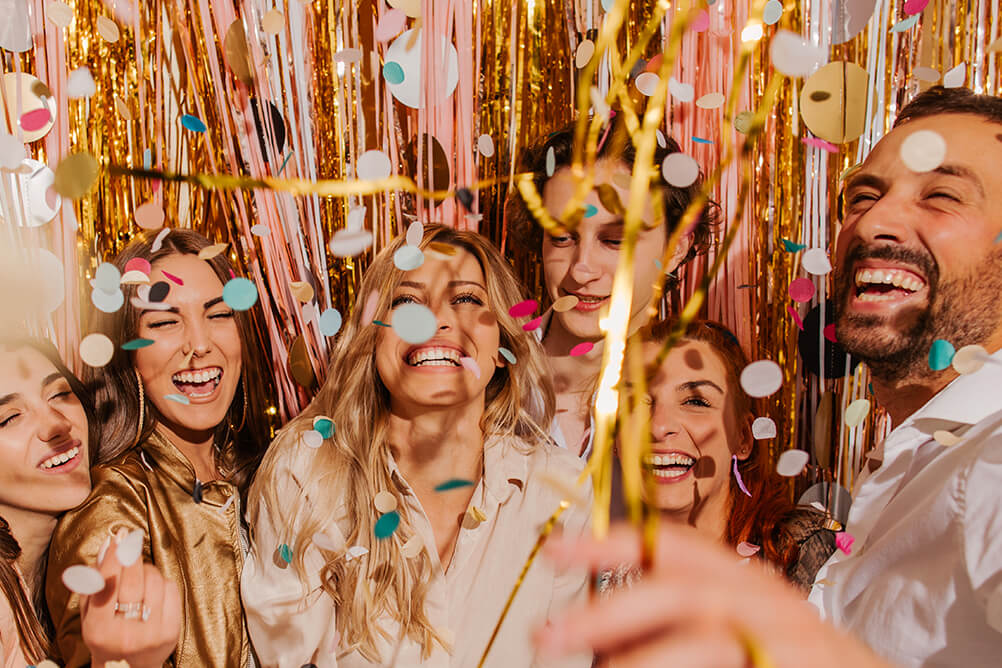 Table of contents:
WHAT IS MEGA MILLIONS?
The popular US lottery Mega Millions is the long-time rival of that other giant American lottery: Powerball. Although the latter holds the world record for the highest jackpot ever, the Mega Millions lottery is hot on its heels. In the land of opportunity, no jackpot seems too big to be beaten!
The sum of $1.537 billion that was won on October 23rd, 2018, is the largest prize ever in Mega Millions' history and the third biggest jackpot win in the world. We don't know the identity of the winner or even their gender, however, as the lucky person from South Carolina opted to remain anonymous.
MEGA MILLIONS RECORD JACKPOT WINNER
As previously mentioned, the world record for the biggest lotto jackpot of all time is still held by Powerball. The staggering $2.04 billion was won on the 7th of November 2022 by an anonymous single-ticket winner from California making them the world's biggest single-ticket winner in the world. However, Mega Millions continues to remain a strong contender.
This record jackpot tops the top 5 Mega Millions highest winnings as shown below.
Top 5 MegaMillions JackpotS
Place
Name
Date
Jackpot
Winnings Per Ticket
1
Anonymous (South Carolina)
23rd Oct. 2018
$1.537B
$877.8M
2
Anonymous (

Maine

)
13th Jan. 2023
$1.350B
$724.6M
3
Anonymous (Illinois)
29th Jul. 2022
$1.337B
$780.5M
4
Anonymous (Michigan)
22nd Jan. 2021
$1.050B
$776.6M
5
The Three Amigos (Maryland), Anonymous (Kansas) & Merle & Patricia Butler (Georgia)
30th Mar. 2012
$656M
$158M
*Important: MegaMillions tiers 1 - 3 are subject to 38% reduction as per T&C's. Tier 1 bets are paid out as a 30-year annuity or discounted lump sum at Lottoland's election.
Let's take a closer look at those monster jackpot wins:
1st Biggest Jackpot: $1.537 Billion
On October 23rd, 2018, the highest jackpot in the history of Mega Millions was won. The $1,537 billion grand prize also made a South Carolina resident the biggest single lotto winner ever. The lucky individual, who took more than four months to claim their winnings and whose anonymity is guaranteed, chose the cash option as the payout method, giving him a total of $877 million after taxes were deducted.
The winner is said to have allowed another person to go ahead in the queue to buy a ticket out of courtesy and of course, the next randomly selected ticket turned out to be the golden one. How long the new multimillionaire will be able to hold onto his or her record-holding title remains to be seen.
2nd Biggest Jackpot: $1.350 Billion
On January 13, 2023, a single ticket from Maine won the second-largest prize in Mega Millions history - an incredible $1.35 billion with a cash value of $724.6 millon. The winning ticket was sold at a gas station in the town of Lebanon and the winning numbers were 30, 43, 45, 46 and 61 with a MegaBall of 14.
This jackpot is the second-biggest Mega Millions win ever and the fourth-biggest lottery jackpot of all time.
3rd Biggest Jackpot: $1.337 Billion
On 29th July 2022, an anonymous ticket holder from Illinois won the second largest Mega Millions jackpot in the 20-year history of that lottery. The winner hit the whopping jackpot of $1.337 billion after the jackpot had been rolling since its previous $20 million jackpot win on April 15th, 2022. The winner's single ticket matched all six numbers, 13, 36, 45. 57, and 67 plus the gold MegaBall 13. The final value was higher than the estimate based on actual sales. Definitely a mid-summer boost!
4th Biggest Jackpot: $1.050 Billion
On the 22nd of January 2021, Mega Millions was on the news again thanks to a ticket sold in Michigan, with a prize of $1.050 million. This jackpot had rolled over since September 2020 and thanks to the winning combination 4, 26, 42, 50, 60 and the MegaBall 24, this lucky anonymous person became a multimillionaire.
5th Biggest Jackpot: $656 Million
The next on our list of the biggest jackpots was also shared between a group of people. On March 30th, 2012, a then-record jackpot of $656 million was on offer, triggering a veritable lottery fever during which more than a billion Mega Millions tickets were sold! The lucky numbers were matched on three separate tickets.
The first winners to come forward were three friends, "The Three Amigos" from Milford, Maryland. The second lucky guy to claim his share of the mega jackpot was a person from Kansas who wanted to remain anonymous. Then a couple, Merle & Patricia Butler of Red Bud, Georgia, were the last of the new multi-millionaires to pick up their cheque for the biggest win of all time in Illinois lotto history.
*Note that when you bet with Lottoland, you are betting on the outcome of the Mega Millions draw and not purchasing a ticket for the lottery.
There have been many cases of jackpot winners who never collected their winnings. Of course, this is never a concern with Lottoland, as winners are notified by email and, in the case of big jackpot winners, by telephone as well.
HOW TO BET ON MEGAMILLIONS FROM IRELAND
At Lottoland you also have the opportunity to bet on the popular US MegaMillions lottery from Ireland. How to play MegaMillions? Just pick 5 out of 70 numbers and one additional number, the so-called MegaBall, which must be between 01 and 25. You hit the jackpot if you select all 5 numbers and the MegaBall correctly. In addition to winning the top jackpot, there are eight other categories in which extremely attractive sums are waiting for the lucky winners.
The MegaPlier option adds extra excitement, allowing you to multiply your winnings. Selecting this option means you could end up winning as much as 5 times your winnings (excluding the jackpot - that would be a little too much!)
A number (two, three, four, or five) is drawn in addition to the regular Mega Millions numbers, and all prizes from levels 2 to 9 are multiplied by the number which is drawn. Do not forget to activate the MegaPlier on your ticket for just an additional euro!
Here's a brief summary of everything you need to know about the MegaMillions:
MegaMillions
Draw times
Wed & Sat (4 am GMT)
Min. Jackpot
$20 million
Record Jackpot
$1.537 billion
System
5 main numbers + 1 MegaBall
Prize Tiers
9
Prize Odds
1 in 24
Jackpot odds
1 in 302,575.350
HOW MUCH DOES IT COST TO BET ON MEGAMILLIONS FROM IRELAND?
As we have already seen, the Mega Millions jackpots can reach enormous heights. For this reason, the price per line bet is not fixed as it is for other international lotteries like EuroJackpot at Lottoland.
The reason for this is that the upper limit of top jackpots in European multi-state lotteries is limited. With the big American lotteries, like Mega Millions and Powerball, there is no limit - which is why those two are battling it out for the world record jackpot! With such mega-jackpots on offer, our insurance costs increase, which is why we also need to increase the price for a line bet when the jackpots get extra massive.
I WON BETTING ON MEGAMILLIONS – WHAT NOW?
All lottery winnings will automatically be credited to your Lottoland account and you will receive an e-mail notification to inform you of your win. To successfully payout all winnings, your identity must first be confirmed by means of ID and proof of address. Once the simple verification process is complete, you can request your payout, and your money will arrive in your bank account within a few business days. Of course, if you're lucky enough to hit the MegaMillions jackpot, we'll contact you by phone.
Lottoland guarantees a payout of all winnings with its unique insurance model - even the highest MegaMillions jackpots!
So good luck and place a bet on the record-breaking MegaMillions lottery with Lottoland!
Last updated: 9th February 2023
---