Lotto Winners 04 March 2015
It's EuroMillions Superdraw Time Again
Top 10 Signs Your Neighbours Won The EuroMillions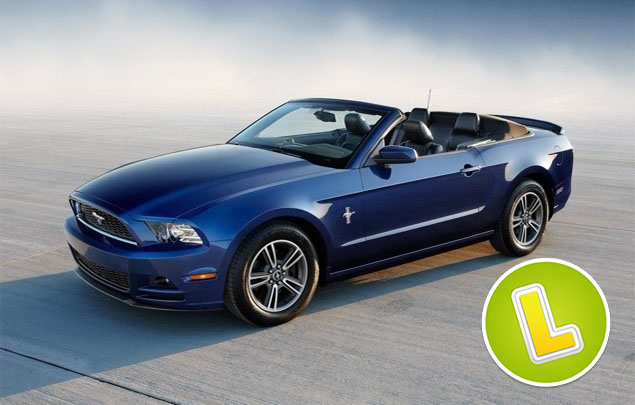 Sign #1: They Throw A Party For No Reason
First you hear screaming and immediately you think there's something wrong, but then there's laughing, overly-excited shouting, and later, wild celebrations well into the early hours. Strange, because from what you've heard they haven't had anything to celebrate lately.
Sign #2: They Look Ecstatic
Next time you see them they seem happy beyond belief, they're smiling and aglow, their posture has changed, it's as though the weight of the world has been lifted from their shoulders – yet they remain strangely tight-lipped about their change in fortune.
Sign #3: They Seem To Have A Whole New Wardrobe
Another thing you notice – their clothes look different. It's like they've had a whole new makeover, and not a cheap one either. How strange!
And wait, is that…? Is he wearing a Rolex?
Sign #4: They Haven't Gone To Work – For Three Days Now!
Every morning when you begin your commute, and every evening when you return exhausted, you notice the cars haven't moved from the driveway. It would appear as though they haven't actually been to work at all for the past three days.
What the hell's going on?
Sign #5: They Disappear For Three Weeks
Then, on the forth day, they're gone – phoo! – vanished like Keyser Sose!
The cars are still there, but nobody knows where they are, or even if they're ever coming back. You're going to get to the bottom of this mystery if it kills you.
Sign #6: They Come Back Tanned And Wearing Hawaiian Flower Garlands
What? They've gone on holiday? They can't afford to go on holiday – for a whole month!? Now suddenly you're not just curious, you're starting to get jealous too.
How is it they can afford to go on holiday for a whole month and all I can manage is a soggy week in Ballybunion?
Sign #7: His Banged Up Ford Escort Has Somehow Turned Into A Shiny Ford Mustang
That car can't have been cheap. Did he actually just go out and buy that? You're starting to get really suspicious now – perhaps the result of watching way too many episodes of Breaking Bad. Something is clearly going on here.
Wow that car looks amazing though!
Sign #8: They've Put A For Sale Sign Up
Well, that wouldn't seem so strange, except they don't seem all that desperate to sell, and considering the money they've been throwing about lately… No, it just doesn't add up. Wait, where's her little hatchback gone? It seems to have been replaced by a titanic white Range Rover.
Sign #9: You Wake Up To The Sound Of Moving Trucks – On A Sunday
It's 9am on a Sunday morning. Yet somehow they've managed to mobilise an army of movers who are busily loading up a massive moving truck with all your neighbours worldly possessions with incredible speed and efficiency. Watching them in action is frankly hypnotic. You stare out through the crack in your Venetian blinds afraid they might see you. You really wish you could work up the courage to just go out there and ask them what's going on.
Sign #10: TV Crews Keep Showing Up To Ask Where Your Neighbours Are
You never do get an answer. They've gone. The only evidence that they were there is that For Sale sign. Nobody else in the neighbourhood seems to know where they are either, and it has become the subject of much discussion and speculation.
Later you start to see news vans. You've seen one before but you were preoccupied so you didn't take any notice. Now they seem to be driving by on a regular basis.
Finally reporters start knocking on doors, news crews start showing up and they start asking you questions about your neighbours who won the EuroMillions Superdraw Jackpot.
And that's when you really wished you'd played it too on Superdraw week!
The Joneses Be Damned!
That could be you winning that jackpot – all you have to do is play. Beat the queues by playing EuroMillions online from the comfort of your own home. And, since Superdraw jackpots sometimes roll over to enormous amounts – up to €190 million – you can also use our exclusive JackpotHunt feature to automatically enter you into all upcoming EuroMillions draws until the Superdraw jackpot is won.
Don't miss this chance and end up watching someone else live your dream – play EuroMillions online today!
---