Lotto Knowledge 19 January 2017
Why Do 5 Million People Choose Us?
10 Reasons To Bet With Lottoland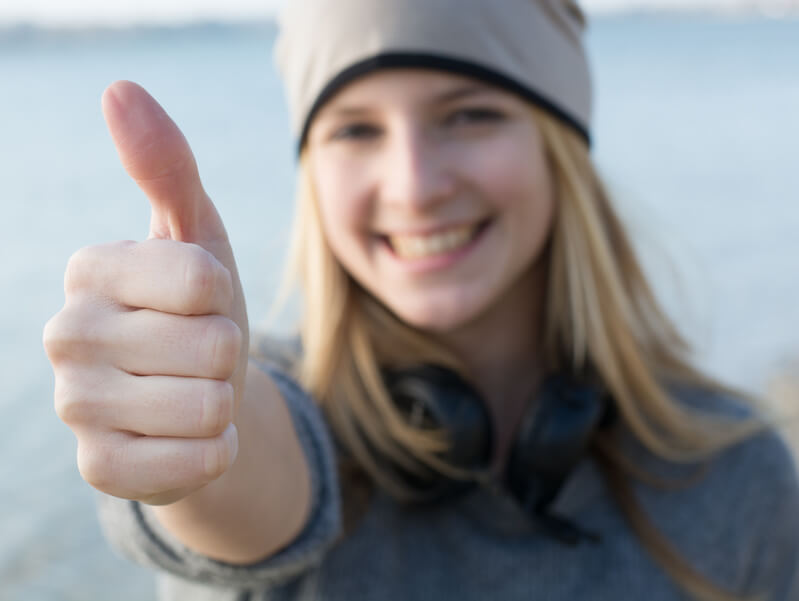 1. The World's Biggest Lotteries, The World's Biggest Jackpots
Last year saw a whole host of record jackpots including the US PowerBall hit a mouth-watering $1.6 billion, or €1.4 billion. Then, come Christmas, El Gordo topped €2.3 billion in prize money.
For most people these incredible jackpots would have only been available if they resided in foreign countries like America or Spain. But not anymore! [Learn more about Lottoland including who we are and where we're based.]
2. A World Of Choice
Over 26 different lotteries spanning 5 continents, there is a jackpot for everyone.
Plus, a whole host of scratchcards, instant wins and games to try when you fancy a bit of a change from your favourite lotto.
3. Bigger Jackpots
Rollover Reloads and Special Jackpots give Lottoland customers the chance to win bigger than anywhere else.
The week after a big rollover jackpot is one can often leave you feeling a bit deflated, after weeks and weeks of incredible jackpots, that's why we like to drop in bigger jackpots than you'll find anywhere else.
We'll be running these throughout the year, so stay tuned to see when you can win bigger!
4. Incredible Special Features
Every one of our lotteries comes complete with a set of amazing special features to enhance your lotto experience. At the touch of a button you can double your potential winnings with our DoubleJackpot feature, or chase a rollover with JackpotHunt.
JackpotHunt will renew your numbers for every draw until the current jackpot is won, meaning you won't miss out on our biggest prizes! [Learn more about exclusive features at Lottoland.]
5. Guaranteed Payouts
As a Lottolander your winnings are fully guaranteed and protected by multiple layers of government regulation. Firstly, we are fully licensed by the Irish government (Irish National Excise Office reference number 1011284) to operate within the Republic of Ireland.
Secondly, as is the case with all the top gaming companies, Lottoland is based in Gibraltar and we are also licensed by the Gibraltar Gambling Commissioner. These much sought-after licenses are only granted to companies who meet very strict criteria. A key requirement is our ability to pay out all our customers. To this end, we are subject to regular, independent reviews by leading financial auditors.
Finally, all our big jackpots are fully underwritten by major international insurance companies. This means you can bet with confidence with us, knowing that, no matter how much you win, you'll always get your money. [Learn more about How Lottoland Works.]
6. Discounts, Free Games And More
If you're subscribed to our email updates, or follow us on social media, you'll already know we give out discount deals and free games like they're going out of fashion.
Whether it's a buy one get one free offer on EuroMillions, or a free go on one of our scratchcards, we've got something for you.
It's just one of the many ways we have of giving you the best experience possible – it's no surprise that over 5 million people now choose Lottoland!
7. EuroMillions For Just €2
Following the news of a 25% price rise for EuroMillions lines in September, we pledged to keep the cost of a single bet on Europe's favourite lottery at the old price of €2, giving our customers the chance to enjoy the new draw format for the old price.
This isn't a gimmick, or a short-term promotion, our price freeze is here to stay!
8. The Right Lottos For You
It doesn't matter whether you're a high roller, or looking for an affordable lottery game – Lottoland has something for you.
For just 50c you can enter a line into our MINI Lotto draw, which boasts a starting jackpot of €60,000, or buy one of our 777 scratchcards.
Fancy splashing the cash in 2017? For €3.50 you can enter our huge American lotteries PowerBall and MegaMillions, which boast vast weekly jackpots
On the hunt for a big instant win? Then look no further than Chris Tarrant's Millions, for €5 per play you could win €1 million, instantly!
9. Privacy and Protection
Your protection and privacy is of the utmost importance to us. All sensitive or confidential information is processed in a safe, secure fashion.
Our commitment to responsible gaming also means we have multiple safeguards in place to ensure you never bet more than you can afford.
10. Enjoy Our Award-Winning App
We know you like to place bets on the go, wherever and whenever, which is why we have our very own Lottoland app.
Complete with our full array of lottos, games, scratchcards and instant wins, you can enjoy the great Lottoland experience on your smartphone or tablet.
Want a great user experience? Our app won the Best Lottery App award last year's Gaming App Awards. So you can bet with confidence, knowing you're having the best experience going!
---