Lotto Winners 02 December 2014
This isn't your dad's credit card!
Exclusive Credit Cards Of The Super Wealthy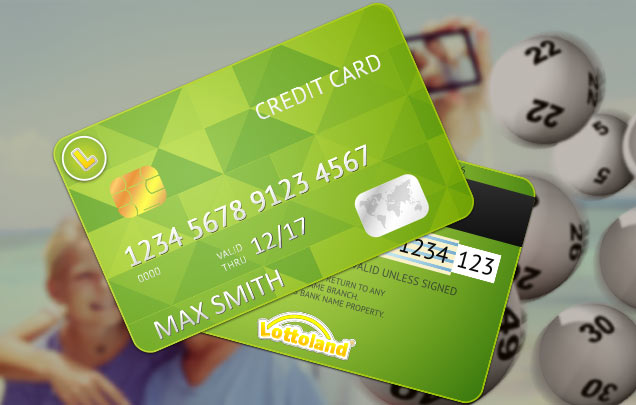 You've seen them on TV and magazines. They're black. They're gold. The rich use them to check in at hotels and to get that VIP treatment in mysterious airport lounges.
These cards keep the rich at the forefront of luxury. It makes them ride the crest of cool. It bathes them in class. The card owners enjoy life at its fullest, receiving complimentary foot massages while the rest of us try to instant noodle our way towards pay day.
As a lottery winner you can come to expect a life of wealth. With an exclusive credit card you can also expect convenience.
The right luxury credit card for lottery winners
A few years ago a gold credit card was enough to lend some flash to your cash. But the aura surrounding them has somewhat faded. They can now be acquired at almost any bank.
The platinum credit card still holds up as something exclusive and is only available for high-earners and big winners. There are also black credit cards, made from precious metals such as titanium.
The American Express Platinum Card
This is the "beginner's credit card for millionaires". If you like to travel this is a good card for you. It includes insurance and access to VIP airport lounges and free upgrades at hotels and car rental companies.
However, this card does not offer a concierge service.
The annual fee for the American Express Platinum Card is €550. Membership is given through invitation or recommendation and an annual salary of about €60,000 is recommended.
The VISA Infinite Card
So airport lounges doesn't cut it for you? Perhaps you should have a look at the VISA Infinite. Here you can find the coveted concierge service. Tap your phone and you have your own personal bellboy.
Some time ago, a blogger decided to see just how far this service extended. The concierge service chased down giant tubs of nacho cheese helped the client with a crossword puzzle and a price quote on space travel. Not bad.
For the frequent flyer, the card also offers 600 priority lounges in 300 cities as well as providing your hotel upgrades and holiday bookings.
The MasterCard World Elite
MasterCard also offers a black credit card: The World Elite. Unofficial information states that over half a million euro must be in your account and your income must be at least €60,000.
The card's services will ensure that you get a table at that trendy restaurant, receive help booking a private jet and get your hands on a pair of tickets to a sold out show. Travel insurance and lounge access is obviously included.
The card comes with an annual fee of about €1,100. It is only issued through recommendation of a personal bank advisor.
Citibank Ultima
We're shifting up a gear here. Have you got about €2.5 million to spare? This card is only issued in Asia and India and is only given out after invitation.
All customers get hooked up with a "lifestyle manager". But this card doesn't come for free. The annual fee of the card is reported to be around €2,200. Perks include boosted frequent flyer miles and an array of services including complimentary golf rounds and training.
There is of course a round the clock concierge service. Can't find your golf clubs? Just give them a call.
Palladium Card JP Morgan Chase & Co
This card is available for private banking clients with investable assets of as much as €17 million. This is a mythical card among the super wealthy. Some applicants wait years before receiving their card.
The card is made out of palladium and gold. I'm not sure exactly what palladium is, but it sure sounds exclusive.
Once again its benefits include concierge services, access to the most luxurious hotels and those sought-after airport lounges.
There is also a rewards programme where points can be spent on travel or experiences such as plane rides and skydiving.
The American Express Centurion Card
The most well known card in the world is probably the black credit card from American Express. It is also known as the Centurion Card.
It is composed of titanium, which is an advantage for all of you who are in the habit of breaking your credit cards in two.
However, the material is frequently an obstacle ­– cheap card readers can only read plastic cards. Then again, if you're sporting the Centurion you probably won't make contact with anything cheap ever again.
Again, this card can only be obtained by invitation or recommendation. The required qualifications are not exactly known. It can safely be assumed that a high six-figure salary is a requirement.
The card comes with a €6,300 joining fee and a €3,600 annual fee. (Prices converted from Sterling.)
Centurion holders can again enjoy the airport lounge of airport lounges: the Centurion Lounge. Here you can find a shower suite, gourmet buffet, family room and "computer bar". Computer bar? Don't ask me.
A Real Gold Credit Card
So you want to one up the Centurion and VISA Infinite holders? Why not set your eyes on a diamond studded gold card from Sberbank. This card is issued exclusively to the 100 richest clients of Sberbank, Kazakhstan.
The services are no different from Visa Infinite or American Express Centurion, but it will attract some attention once unsheathed.
This card is the ultimate status symbol. It oozes "Bond villain" chic and comes at a cost of about $100,000 US in addition to the $2,000 annual fee. Get your concierge to organise a private yet, in case you're running late for world domination.
Is a luxury credit card valuable to a winner?
Just because you win a million or two does not mean that you are eligible for the cards mentioned here. But if you do get one, it can pay off.
Annual fees are high, but a luxury credit card can make sense for the frequent traveller.
As a lottery winner you want to spend as much time as possible enjoying your new life. These cards make it more convenient to do so.
Send in your numbers for the next MegaMillions draw. Perhaps you'll be our next multimillion dollar millionaire!
---