Lotto Winners 22 December 2017
More Big Winners
Spanish Christmas Lottery Delight for Lucky Lottolanders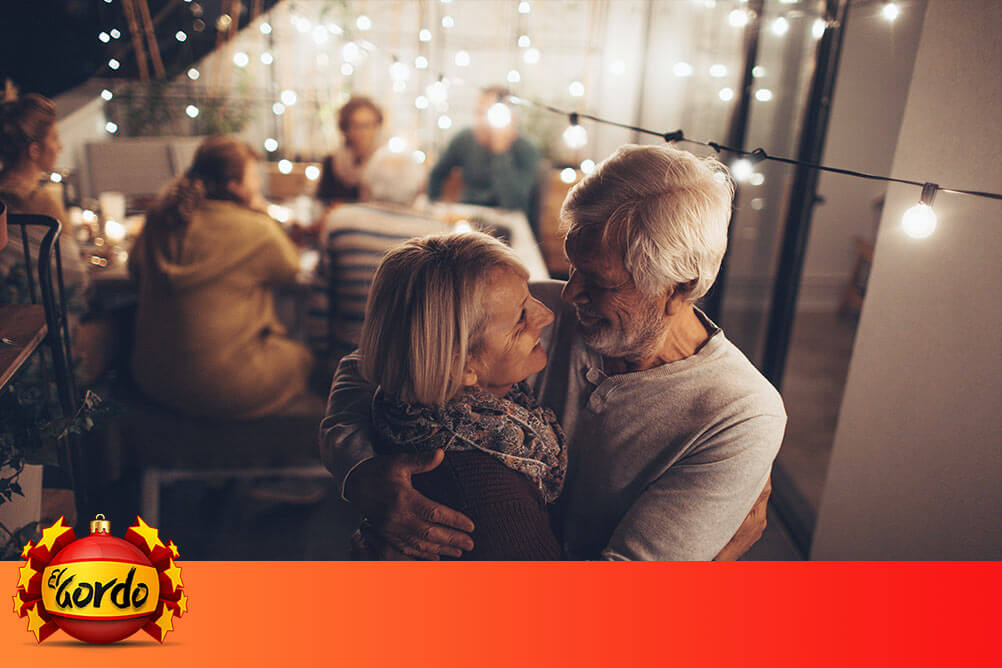 Early celebrations are in full swing, as Daniel from the UK has managed to win an incredible £80,000 from the El Gordo lottery. This lottery is an integral part of Christmas in Spain, with virtually the entire country getting involved. However, these days you don't have to be living in Spain to take part, as our lucky Lottolander has discovered. Daniel had a bet for £8.99, and came up trumps with the 5 winning numbers 71198. We can be sure that Christmas for one household in the UK is going to be extra-special this year!
You can check all of the winning numbers at our Spanish Christmas Lottery results page, but the winning ticket for the El Gordo jackpot in 2017 looks like this: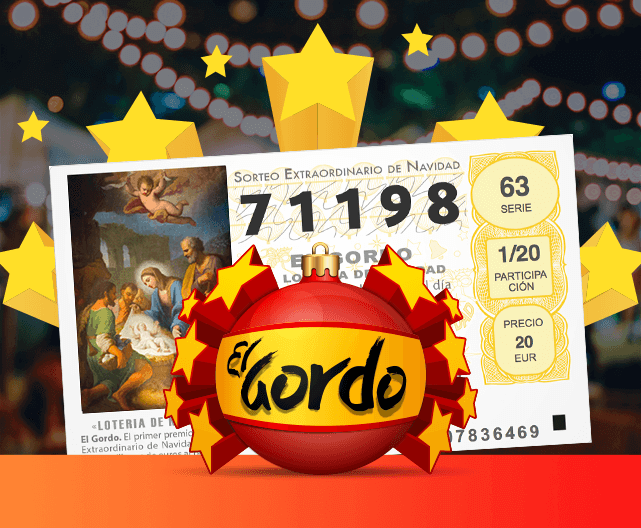 Congratulations to Daniel and all of our other Spanish Christmas Lottery winners in 2017. Other winners include four happy Germans who won €200,000 (£177,526): Tobias, 54, Viola, 28, Thomas, 59, and Martin, 29. They each placed a €19.99 'decima' bet and managed to match all numbers. Buying bigger shares paid off for them! But it doesn't end there. The big lottery action is set to continue into the New Year, with the £100 million Mega 2018 draw on 31 December, and the El Niño draw on 6 January.
More Big Winners at Lottoland
2017 has already been a bumper year for our Lottolanders, with big wins coming in thick and fast in the UK and Ireland. There was Harshd from London who bought a £5 scratch-card and ended up winning a Porsche 911 Carrera! And we certainly can't forget Mr Roberts from Newcastle who celebrated his £785,561.20 jackpot win on the pitch at St James' Park. Plus there was an anonymous winner from Cumbria who scooped £11,000 from a 25p bet, as well as Mr Sweeting from Bournemouth who cashed in on £10,000 from Kenow 24/7. Meanwhile here at home we had good news from closer to home, as one lucky Longford resident got a good result from her Lucky 777 scratch-card, taking home a top prize of €7,777.
Those are just a few of our big winners from the past few months, and we hope to add to the list before the year draws to a close.
Mega 2018: Welcome in the New Year with a Bang
If you missed out on the Spanish Christmas Lottery prizes this time around, then you will be glad to hear that we are offering a second chance for you to win big. Mega 2018 is our Brazilian lottery with a special jackpot prize of €100 million. The draw takes place on December 31st, meaning that your prospects for a happy 2018 may get a mega-boost! Just choose 6 numbers of between 1 and 60 and place your bet; and remember that the odds of hitting the Mega 2018 jackpot are twice as good as those of EuroMillions. Why not try your luck with a bet on the fantastic Mega 2019 lottery today and welcome in the New Year with a very big bang!
---