Lotto News 25 July 2017
The Best SportsJOE Live Videos
SportsJOE Live and Lottoland: The Highlights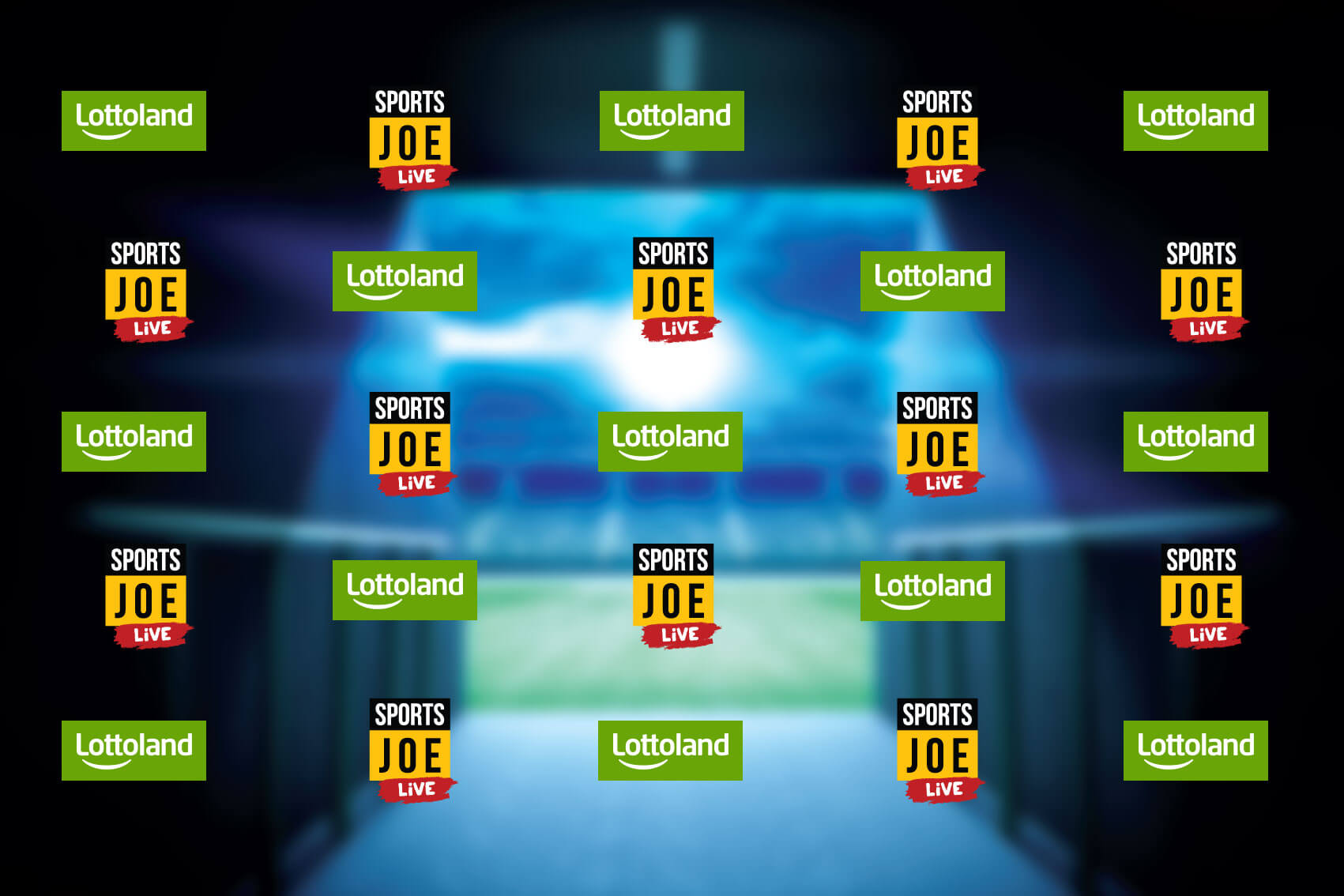 Here are the latest SportsJOE Live video highlights: the best of Irish sports chat and comedy in one place. Enjoy!
Trimble on Life After Rugby
Gavan Hennigan Hallucination
Damo Clarke - Cryotherapy
Conor Sketches - Soccer
Paddy on what Conor will do next
Chris Henry's Health Scare
Chris Henry and Mike McCarthy are Besties
Damo V Paddy MMA
Conor Sketches
Paddy Holohan on SBG's humble beginings
Culture of Irish Football
ONeill lost his mind
Conor Sketches: Narky
Shay Given does Blue Steel
Given V Carragher clash continues
Management
Toughest Defeat
Katie Taylor
World Cup Bid
Zebo discussion
Conor Sketches- Sports Joe All Star Show
Teammates with Paddy Barnes
Carl Frampton preview
O'Mahony on the fallout from the 2006 International Rules brawl
Giggs to Everton? Wooly is NOT a fan.
Reid on Cotterill
It's Blind Date, but not as we know it.
John Muldoon on his teammates.
Begley and O'Mahoney on McGeaney
The reaction to drawing Denmark in the play-offs
Rory Best on his Teammates
That time Packie met the Pope
Big Cas and the nightmare trip to Turkey in 1999
This explains quite a lot really
Stephen Ferris on Northern Ireland's playoff qualification
Conor's Sketches: Ger's House Party
Stephen Elliot on Warnock's sly tactics
Teammates with Munster's Peter O'Mahony
The O'Mahony v Corrigan staredown
Which potential play-off opponent is best for Ireland?
Ken on the Punditry battle with Eamon Dunphy, we all want to see
Isa dishes the dirt on his Teammates!
Conors Sketches: Roy Keane and Ryanair
'Keane just can't help being interesting'
Who would Andy Reid like to partner in this current Irish midfield?
Donaghy on Aidan O'Shea.
Kieran Donaghy gives his opinion on the Gooch's testimonial
Gooch's testimonial has been causing some fuss... find out what Conor Sketches makes of it!
Andy Moran lifts the lid on some of his team-mates.
What do the lads make of Lee Keegan's desperate throw of the dice (or GPS, in this case)?
A tribute to the late great Jimmy Magee
Kenny and Michael don't think much of Rio's decision to go pro
.
Geaney on Teammates
Conor Sketches: The Out-takes
Fancy a kickabout with Keano?
Professional football ruled out of Champion's League tie due to pimple. *Sigh*
Some famous faces give their predictions for the big game
A very special Chipping Challenge with €1,500 at stake
What happened when Hunt met Mourinho?
A potentially dicey situation in Burger King
Shelbourne take on the Endline Challenge.
Eamon Dunphy is not fazed by Robbie Savage criticism
Ger Loughnane at Electric Picnic. This won't end well...
What goes on inside the Irish dressing room?
St Brigid's take on the Endline Challenge
A meeting in Lily's which neither of them remember!
.
Conor Sketches: #MayMac
The Rock on All-Ireland Final 2003
The Rock and Lar Corbett's All-Ireland Prediction
Endline Challenge with Derry City
Jackie Tyrrell on marking Lar Corbett
What it's like to punched by Conor McGregor. (It's not great).
Conor Sketches: McGregor meets Coach Keane
Predictions for May-Mac
Endline Challenge with Peamount United
Ken Early on Coutinho staying
Endline Challenge w/ Cobh Ramblers
Who will win the All-Ireland?
The untouchable Kieran Donaghy
Conor Sketches: I Love Me County
John Mullane and Stephen Hunt's favourite hurler
John Mullane's dressing room story
Endline Challenge with Dublin ladies
Stephen Hunt on training with Davy Fitz and Wexford
It's the Endline Challenge with the Kerry Minors
Ruby Walsh enters the fray on the neverending McDonald's v Supermac's debate
Ruby Walsh unfazed by Twitter trolls and death threats
Ruby Walsh on Annie Power
Davy Fitz channels Conor McGregor in this hilarious vid from Conor sketches
The Rossies take on the Endline Challenge
"You couldn't hit that Corbett lad hard enough!" Lar Corbett vs Kilkenny Bus Driver
Tadhg De Burca Red Card
Wooly tries to get the lads to spill the dirt on Rumours
ROG lifts the lids on the dirty tactics employed by Leinster:
The footballers from Carlow take on the Endline Challenge:
Is Donal Óg the Godfather of dirty tricks?
Lar Corbett has his say on Cork gamesmanship:
ROG, Jerry and Shane share their party pieces
Joe Brolly moves to Sky
---