Lotto News 20 June 2018
What Does an Irish Summer Mean to You?
The Most Popular Irish Summer Festivals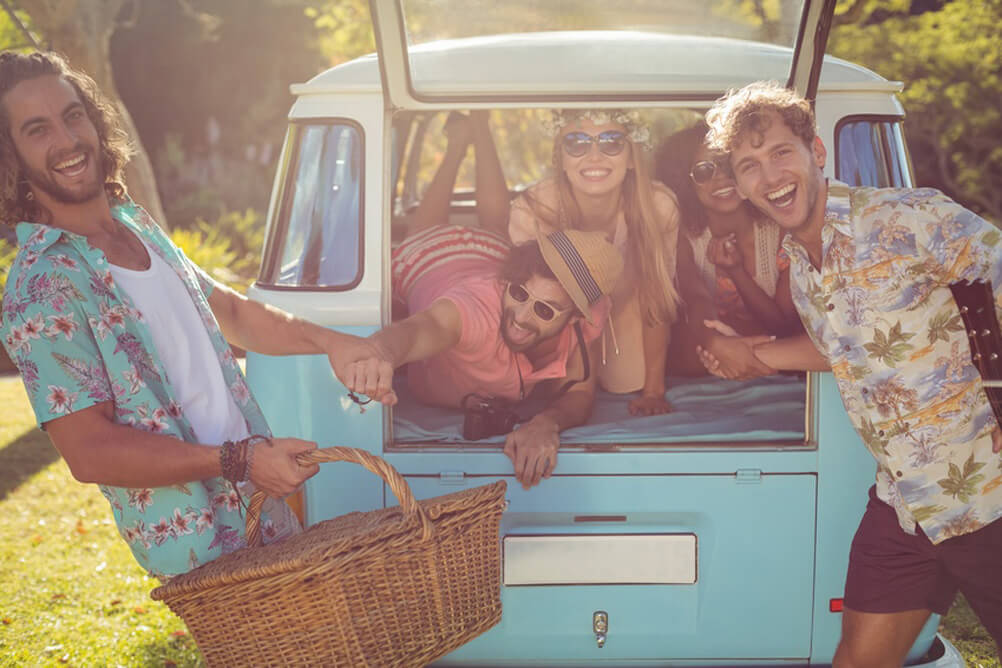 1. Electric Picnic
With 28% of the votes, the Electric Picnic was a clear winner in our survey to find Ireland's most popular summer festival. With acts like Kendrick Lamar, Massive Attack and N.E.R.D. headlining this year's incarnation of Ireland's hottest music festival it's not a surprise to find the Picnic in Stradbally, County Laois, topping our charts. Often described as 'the Irish Glastonbury' this festival has been going strong since 2004 and has played host to acts like Sonic Youth, Beastie Boys, The Chemical Brothers, Sex Pistols and many more over the years. The Electric Picnic proved especially popular with Dubliners and those ranging in age from 18 to 44, especially 18 to 24 year olds from Dublin. After the age of 55 people were predictably less enthusiastic about spending three nights in a muddy field and Munster folk were the least interested in the event in general. 31% of men chose the Electric Picnic as their number one festival, as compared with 25% of women.
When?: 31 Aug - 2 Sept; Where?: Stradbally, Co. Laois

2. Rose of Tralee
Could there be another festival in Ireland so completely different to the Electric Picnic? Not according to our survey, where the results showed that the over-65s from Munster were the biggest fans of the famous 'lovely girls' competition, while the 18-24 Dublin set had very little interest. You may have imagined that more men would have chosen this event as their top festival, but in fact it was the number one selection of just 14% of men compared to 25% of women surveyed. The Rose of Tralee festival as we know it today started in 1959 and was basically dreamed up as a way to attract tourists to the town. Around 30 Roses are selected from the local and international entrants to feature in the televised finals of the competition, where they showcase their talents live on RTE. The Rose of Tralee differs from contests like Miss Universe because the winner is selected based upon her personality and suitability to act as an ambassador for the competition.
When?: 17-21 August; Where?: Tralee
3. Fleadh Cheoil
The Fleadh Cheoil (meaning literally 'festival of music') has been running since 1951, when it was established as a way to maintain standards of traditional Irish music through competition. Since then it has grown exponentially, with the Derry Fleadh in 2013 attracting an incredible 430,000 people. If our survey is to be believed, then not many of them were young people from Dublin or Munster. The Fleadh was most popular with the over-55s, particularly those from Connacht and Ulster.
When?: 12-19 August; Where?: Drogheda
4. Longitude
Marlay Park in Dublin has held the Longitude Festival since its first incarnation in 2013. This weekend celebration of left-field music takes place in mid-July every year, with the 2018 headliners confirmed as J.Cole, Travis Scott and Solange. Longitude was voted the fourth most popular Irish summer festival in our survey, where it was particularly popular with the 18-24 demographic from Dublin. Outside of that group there wasn't too much love for Longitude, as it earned just 2% of the votes from Connacht/Ulster and a big zero from the over-65s. Interestingly, Longitude got a higher female than male vote, which was in contrast to the more mainstream music festivals.
When?: 13-15 July; Where?: Marlay Park, Dublin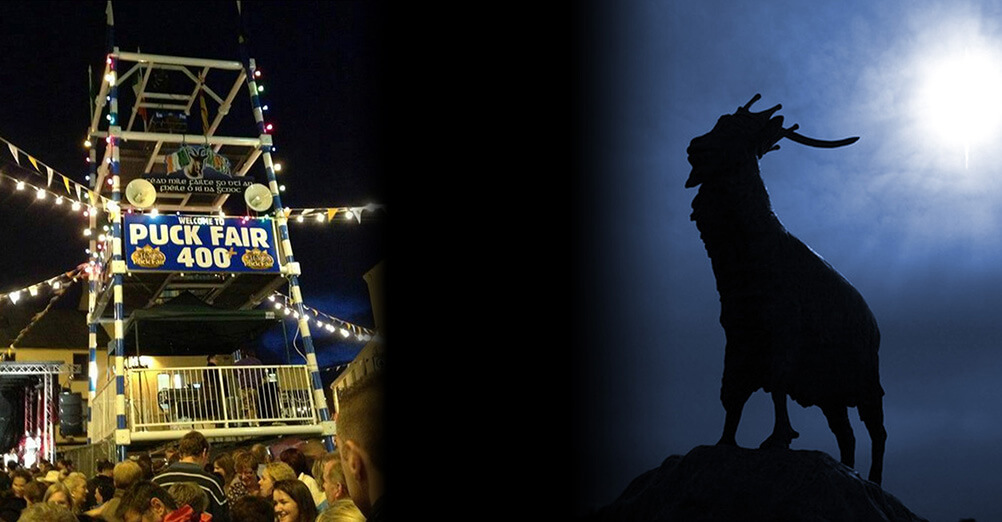 5. Puck Fair
Puck Fair is certainly the oldest festival on our list, dating back to at least 1603 and possibly even earlier than that. 'Puck' refers to the Irish word 'Phoic' meaning male goat, and a wild goat is captured every year and brought to the centre of the town of Killorglin in Kerry, where it is crowned 'King Puck'. (Don't worry animal-lovers, the goat comes to no harm and is returned to his home at the close of the 3-day festival). The festival itself features cattle and horse markets with musical concerts in the evening, and the pubs in the town have special dispensation to stay open until 3am instead of the normal 2am for Irish pubs. Our survey found that Puck Fair was more popular with men aged 55 and over from the Munster area.
When?: 10-13 August; Where?: Killorglin, Co. Kerry
6. Lisdoonvarna Matchmaking Festival
Every September up to 60,000 singletons descend upon Lisdoonvarna in the hope of finding a romantic partner. Competition is fierce though, and with a ratio of 30 men to every woman female visitors to this 150-year-old festival are sure to attract a lot of suitors. Despite this, 7% of our male participants voted Lisdoonvarna as their number one festival, as compared to 5% of females. The Matchmaking festival was most popular with the 45-54 age group, although it may surprise you to discover that the 8% of votes from Dublin meant it is more popular in the capital than anywhere else. The Dubs aren't too interested in King Puck though, with only 1% giving this ancient fair their vote.
When?: 31 Aug - 30 Sept, 2018; Where?: Lisdoonvarna, Co. Clare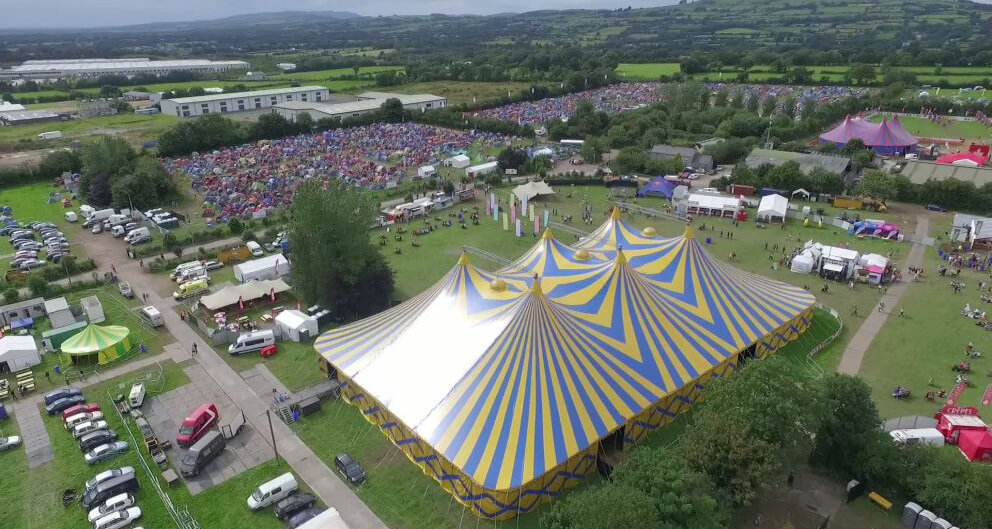 7. INDIEpendence
Commonly known as the INDIE, this Cork-based festival attracts a wide variety of different musicians and also features cinema, comedy and various other attractions. The INDIE started life as a small free concert in the town square of Mitchellstown, but as it has grown in popularity and scale it now takes place in the 52-acre Deer Farm. This music festival caters for a slightly older crowd, as we found it was most popular among the 35-44-year-old demographic. As you would expect, many more Munster people chose the INDIE as their top summer festival than people from elsewhere in the country.
When?: 3-5 August; Where?: Deer Farm, Mitchellstown, Co. Cork
8. Galway Races
This week of horse-racing at the end of June dates back to 1869 and today attracts crowds of around 150,000. The Galway Races are more famous for what happens away from the track these days, as the horse racing is largely an excuse to party in one of Ireland's most popular tourist destinations. Dubbed 'Ireland's Mardi Gras', the festival features an expensive prize for the best-dressed punter on Ladies Day, as well as Mad Hatter's Day to reward the wackiest headgear. But the real action takes place later in the evening as the crowds throng to Galway city centre where the pubs do a roaring trade. It may have come at the bottom of our list – with the 3% of over-65s choosing it as their number one being more than any other demographic – but it is still an Irish institution and one which always brings Galway to a standstill.
When?: 30 July - 5 Aug; Where?: Galway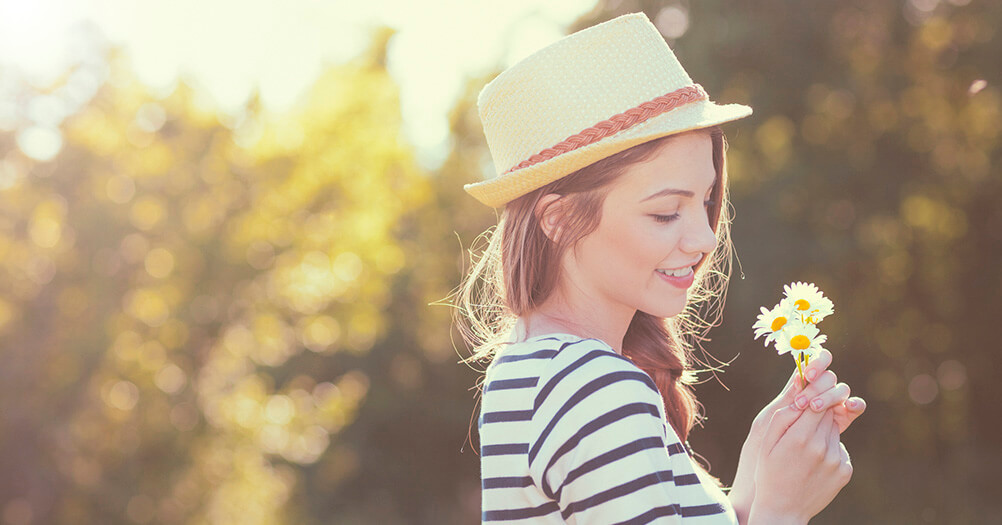 What Does an Irish Summer Mean to You?
We also asked our survey participants one simple question: 'What do you most associate with the Irish summer?' The answers were as varied as you might expect, so what's the first answer that comes to your mind? Our survey of 1,000 people came up with a host of different answers. Swimming at a lake or river came down at the bottom with a mere 1% choosing this - only slightly less than the 4% who thought of swimming in the sea. Playing golf, sunburn, wasps, going to festivals... all of these were chosen by no more than 4% of our respondents. Going to a GAA match was the option selected by 6%, with an (optimistic) 7% citing 'hot summer days'. Not sure which country they are thinking of!
'Hanging out the washing' was the rather uninspiring choice of 9% of our participants, while a more sardonic 'cold wet days' was picked by 10% - the same amount to choose 'holidays abroad' and 'socialising outside' as their main associations with an Irish summer. The second most popular answer was 'Barbecues outside' which shows that at least 12% of our survey group had enough experience of warm weather to try some outdoor cooking. And the top answer? Working in the garden was selected by 15% of our participants, making it the thing we most associate with the Irish summers.
---