Lotto Winners 10 October 2016
Extravagant Homes, Grand Designs & Sprawling Mansions
The Ultimate Guide To Lottery Winners' Houses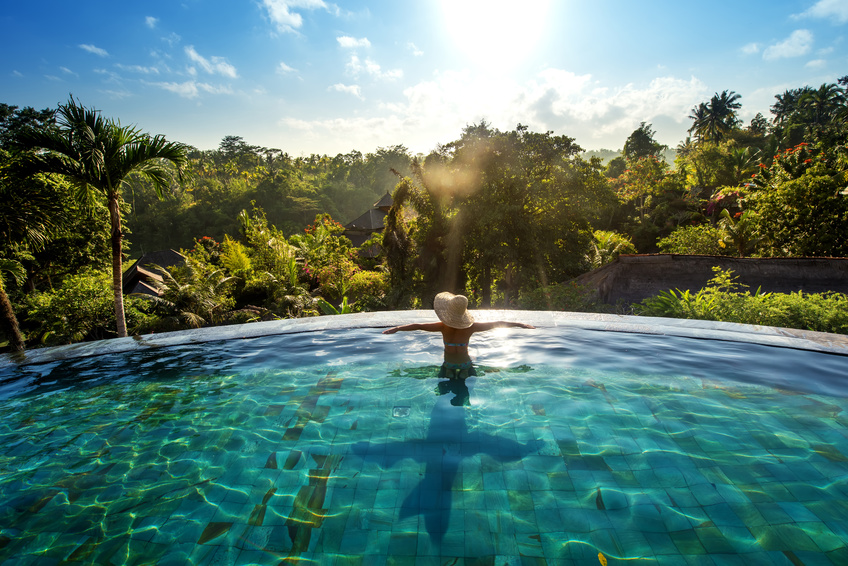 "What would you do if you won the lottery"?
I'm going to guess "a new house" is, if not at the top spot, at least somewhere in the top five. Why? Because it always is.
No matter where in the world that question is asked, lottery players always reply the same way – a holiday, a new car perhaps, but always, always, there's a brand new house.
Many people dream of owning the perfect home. Perhaps that's why you never miss a EuroMillions draw! It could be a huge mansion or a cosy traditional cottage, a swanky penthouse in Manhattan or a lush villa in the sun – there are many common themes, though every dream is uniquely special.
To inspire you further, let's take a look at some of the spectcular homes of regular people who, having won the lottery, realised that money really is no object.
EuroMillions' Winner Houses
The First Of Many "Euro-Mansions".
EuroMillions' first ever big winner, Dolores McNamara, became an instant celebrity when she won €115.4 million back in 2005. The mother of six from Garryowen in Limerick told the press she'd been counting the pennies at the time, fretting about things like bills and school uniforms.
Dolores went from working as a part-time cleaner to living the life of a full-time multimillionaire, her windfall making her richer than the Beckhams.
Some months later she bought a huge lakeside estate, Lough Derg Hall, for €1.7 million; a house which, allegedly, had also attracted the interest of Robert De Niro. She also bought properties for her six children. One of her most savvy investments was her purchase of a Victorian mansion, Tinarana House, for €3.5m in 2012. Only six years previous it had been sold for far more, estimated at between €10 and €14 million!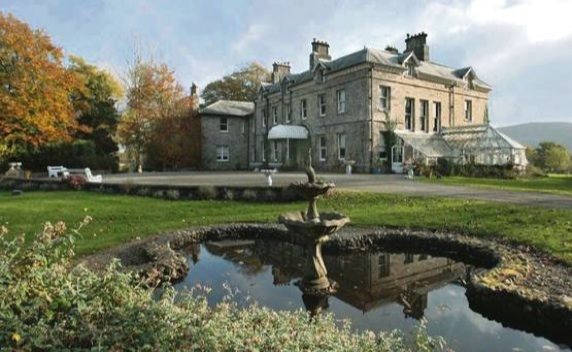 The Home Of Britain's Biggest Lottery Winners
In one of the biggest ever property deals in Scotland, the Weirs, the biggest EuroMillions winners in Britain, purchased the Frognal estate, in Ayrshire, for £3 million. That's a hell of a lot of money to you and me, though only the tiniest fraction of the Weirs' £161 million lottery win.
Apparently, having only just spent ten minutes viewing the property, the couple offered to buy the whole lot, contents included, from its owner, chef and entrepreneur Bill Costley.
Following the deal Costley joked with the press that he "walked out of the property with four pairs of underpants", before wishing the Weirs well with their new home.
In addition to their charitable donations and their funding for the Scottish Independence movement the Weirs have also made headlines for their lavish Christmas light displays that, apparently, would put Pink Floyd to shame.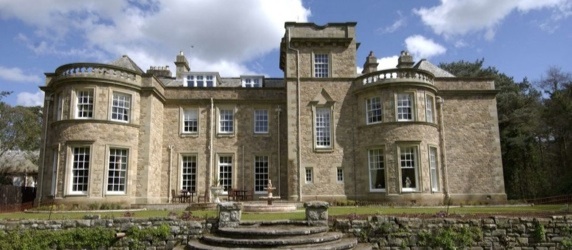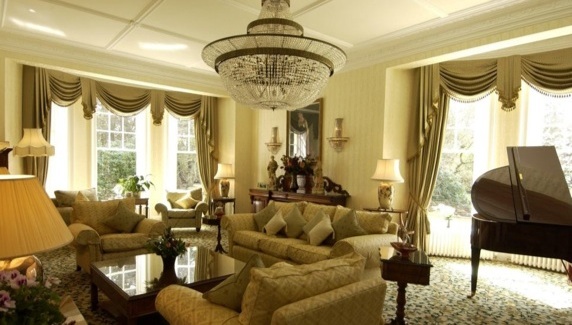 The Home Of Europe's Biggest Lottery Winners
Although the Weirs are the UK's biggest winners, the following year Adrian and Gillian Bayford won an even bigger sum, €190 million, making them the biggest EuroMillions winners ever. They didn't benefit as much from the exchange rate as the Weirs had done, however, netting £148 million.
Before their (very public) divorce the Bayfords moved from their house in Suffolk to a much more extravagant house which was described by one interviewee as being "like Downton Abbey".
The grade two mansion cost £6 million but no sooner had they purchased it the couple began experiencing difficulties. They eventually divorced and split their respective assets. Adrian got to keep the house and would later move his new love interest, a stable girl 16 years his junior, into the mansion, splurging on lavish gifts for her, including stables and horses. More recently he launched a new business; Bayford had run his own record store for years and missed the customer interaction, so he started a new store. Black Barn Records, which recently opened in Cambridge, not only has a famous owner it also houses one of the world's largest collections of Lady Gaga memorabilia.
Gillian, meanwhile, has taken a more pragmatic approach, she says she doesn't want to spoil her children and still pays them just £3 pocket money a week so they grow up understanding the value of money and the importance of hard work.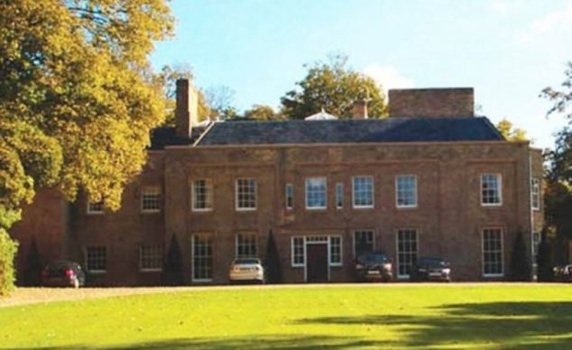 Cushdie
Another resident of Surrey, Neil Trotter, became Britain's forth biggest winner when he scooped £108 million back in March 2014 – and the press certainly weren't shy about the Delboy jokes. Of course Neil was more than happy to join in, "I always knew I'm going to be a millionaire… I'm a Trotter so it's going to happen at some stage!"
The former mechanic and motorsport enthusiast set about collecting a "stunning" array of supercars before telling the press, "I'm going to need a lot of garage space at the new house."
He certainly got that, having spent £5 million on a grade 2 country manor with over 400 acres of land including his own private lake.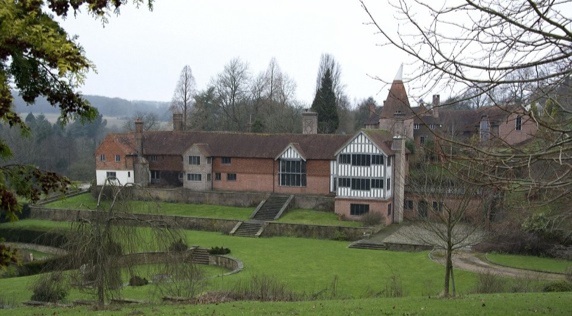 Take My House – Please!
Nigel Page became Britain's ninth-biggest EuroMillions winner back in 2010 when he shared a jackpot with Spanish player, and scooped over £56 million.
Before he, and his partner and future wife, Justine, moved into their new £4 million eco-friendly mansion the couple decided to donate their old house to their cleaner, Denise Kelso. Justine also threw in her old Honda Civic to sweeten the deal.
However the couple became "bored" with the new mansion, putting it up for sale, with Justine citing a desire to find a new property to renovate. While the eco mansion was still on the market they went ahead and bought a grade two Cotswold mansion worth £6 million, they also had to pay £650,000 stamp duty!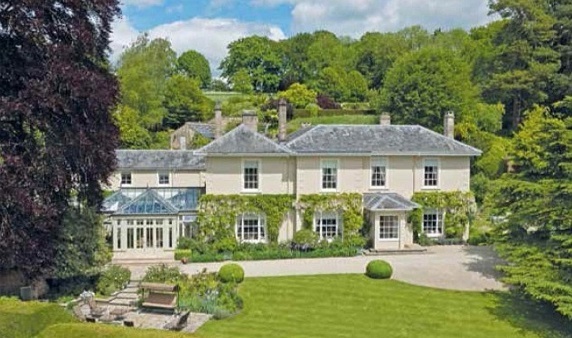 Grand Designs
When Matt and Cassey Topham won £45 million on the UK lottery they lavished money on friends and family, and bought a £250,000 house in a cul-de-sac...
No, that's not a misprint, their first purchase as millionaires really was a modest quarter of a million-pound house.
It was certainly a surprise, as their new neighbours explained, "Why buy this when you could buy yourself a mansion?"
Well it seems the Tophams did have bigger dreams than a 4-bed semi. In 2013 they announced plans to build a futuristic four-winged house on a £1.2 million plot in Nottingham. Despite resembling the house from the Teletubbies, the building would feature a snooker room, Jacuzzi, ten car garage and even staff quarters.
Despite protests from English Heritage, the couple's dream house seemed to have been given the green light.
The plans were eventually scrapped, however, following the birth of the Tophams' first child. At which point they abandoned their futuristic designs for something a little more child friendly.
"My Mansion Is Too Big"
When Neil Chester was made redundant in 2007 he must not have felt lucky. Then one Wednesday, during his hunt for a new job, Neil decided to pick up a lucky dip ticket, which he promptly forgot about for two days.
That Friday he was offered not one, but two jobs, and also discovered he had won the princely sum of £8.5 million.
So, what was the first thing that Neil, his wife Kate and his four children decided to do? Yes, you guessed it, they bought themselves a brand new house.
Moving out of their in-laws house and into an 18-acre mansion in Romsey, Hampshire, the family quickly added to their already impressive home. A pool and sauna were installed, along with a home cinema, but before the renovations were completed the house appeared on the market.
It turned out their new digs was too big for the Chesters, whose vast new home had left them feeling isolated in different rooms.
"You do the Lottery thing of having a massive house, but you don't think about the stress that comes with it", Neil lamented to the press.
Last we heard the family were planning to move into somewhere more manageable, with Neil declaring that a more modest 6,000 square foot property would suit him better.
Chavingham Palace
You can't talk about lottery winners without giving a mention to Michael Carroll, the self styled 'King of Chavs', and the ultimate rags to riches to rags story.
In 2002 Michael took home close to £10 million, and proceeded to live a life of very public excess.
One of his bigger purchases was a Norfolk mansion called The Grange. The 5-bedroom house cost Michael £370,000, who then poured another £400,000 into it, kitting it out with everything the wannabe playboy could need.
Aside from the pool and Jacuzzi, Carroll also constructed his own makeshift demolition derby in the back garden, with The Grange eventually resembling a scrapyard, instead of a luxury home.
After years of drug fuelled parties The Grange was eventually abandoned by Carroll after gas and electricity was cut off, due to unpaid bills.
Eventually, destitute, the King of Chavs was forced to sell his battered estate, losing £600,000 in total. During it's last years, thieves and vandals left the place in ruins, and the Jacuzzi was stolen when it was simply dragged out of the house.
The Grange was sold to a local travel agent for £142,000, who intended to turn the place back into a family home, and presumably spent a modest fortune washing away the damage Michael's lifestyle did to it.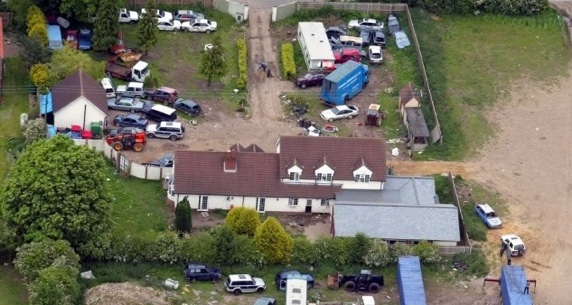 The Home Of The World's Biggest Jackpot Winner
America is not known for moderation, and nowhere is this more apparent than in the size of PowerBall jackpots. The lottery made headlines recently with its record-breaking £1.09 billion jackpot, which was was split between three winners.
Powerball's biggest ever single-winner was Gloria C. MacKenzie, an 84-year-old retiree from Maine, who was living in a tiny duplex in Florida when she won one of the biggest lottery jackpots of all time.
Opting for a lump sum instead of the lifetime payments option, Gloria swapped her rented home for a 6,000 square-foot, five-bedroom house in a gated community. Despite her whopping win she only spent an (comparitively) modest $1.2 million on her new home, which she later transferred into her daughter's name.
Her new home is tucked away in an exclusive golf community and features such luxuries as a built in library, home cinema, swimming pool and 'bedroom sized' walk in wardrobes. Presumably to store golf bags and vivid checked trousers.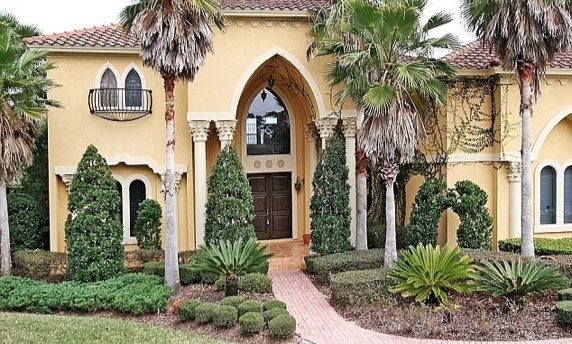 The American Dream
We've all heard of "The American Dream", well it certainly came true for Phin Suy, who scooped $75.3 million in the New York Lottery.
Fleeing war-torn Cambodia, Suy made a new life for himself in New York, working as a Central Park landscaper, until his big lotto pay out.
Should he have wished, he could have bought a luxury apartment (or several) overlooking the gardens he used to tend. Instead he opted to move out of the city, to Chester in New Jersey.
Phin's new home resembles an English mansion, with a sweeping drive and water fountain and private pool, although it remains to be see whether Phin maintains the garden himself.
A Mansion Of Your Very Own
Fancy a mansion of your own? Well don't miss this Tuesday's EuroMillions where the jackpot has reached a staggering €166 million!
---