Lotto News 18 October 2016
They're Cheap and Very Cheerful!
Win Big On A Budget – Our Most Affordable Lotteries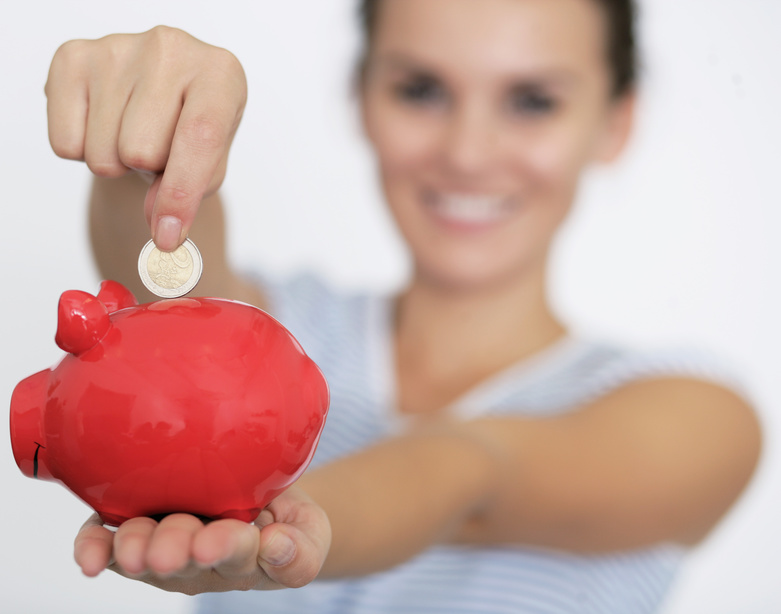 Cheap and cheerful – it's a phrase you hear a lot but never before has so much cheer been delivered so cheaply.
At Lottoland not only do we give you the biggest lottery jackpots, we also give you the lowest prices.
When the EuroMillions price hike was announced a few months back we decided that we wouldn't follow suit and instead froze the price at €2, saving you 50c each time. It grabbed plenty of headlines, though in actuality it's just one of the ways you can save money by playing with Lottoland.
Fancy becoming q multimillionaire for a euro? Or maybe you fancy a chance to win big on Europe's best-odds lottery for just 50p?
With Lottoland you can, and a whole lot more besides…
Savings From Down Under
The Oz Lotto offers a total of seven prize tiers including Australia's largest jackpots (the current record is approx. €77.6 million) – all for a price of just €1.50.
Nipping at its heals is Australia's PowerBall. Named after America's famous, record-breaking PowerBall lottery, it has since gained a similar reputation for massive jackpots. It currently holds the #2 position on Australia's jackpot podium, has one more prize tier than the Oz Lotto and also costs just €1.50 to play.
If value and good odds are more important to you than jackpot size (and if you're reading this it's fair to assume so) then Australia's weekday lotteries are just the ticket (pun intended.)
There's the Monday Lotto, the Wednesday Lotto and the Saturday Lotto. In terms of rules all three games are identical, except Saturday Lotto draws are standalone and offer larger jackpots. For this reason, the Monday and Wednesday games are merged into one here at Lottoland, costing €1.20, while the Saturday Lotto is kept separate and costs €1.50.
Australia's 6/45 weekly lottos have jackpot odds of just 8,145,060 :1 – highly favourable odds for a lottery. In fact, they offer exactly the same odds the (Irish) Lotto used to have before they upped the game to 47 numbers.
Solid All-Rounders
Now to two lotteries a little closer to home (same hemispehre at least!) that not only deliver in terms of favourable odds and flexible gameplay, they're also very affordable to play.
First, to the snowy Alpine slopes of Austria, and 6 aus 45, a.k.a. the Austrian Lotto. As its name suggests it's also a 6/45 game, giving it the same low odds of just 8,145,060 :1.
To play a basic game costs just €1.50, however there's also a bonus game called the Joker game, which brings the total cost to €2.80, giving you a second chance to win large, 6-figure jackpots.
Featuring Lottoland's second best jackpot odds – and your best odds of becoming a millionaire – is the Swedish Lotto.
A basic game costs only €1 and there's also a second Plus draw AND an extra game (all of which are enabled by default) giving you three ways to get rich for just €3 in total.
The Swedish Lotto's highest jackpot to date is over 237 SEK, or approximately €24.5 million. The odds of winning such a jackpot are only 6,724,520 : 1. That might still sound like a lot until you compare it with other lotteries, for example the odds of winning the EuroMillions jackpot is 139,838,160 : 1.
Keen To Save And WIn
If you're a Keno fan you'll find three great games here at Lottoland. All our keno games have a base price of just €1 so if you're new to Keno but looking for some affordable and fun ways to win you'll become a Keno soon enough!
First off, we've got German Keno, a daily game that's packed full of options and offers wagering to increase wins. A basic game is €1 but the extra game is enabled by default, setting the price at €1.50. (Just tick the box to disable if desired.) You can also increase the basic game wagering up to €10, meaning you'll win ten times as much. [Learn more about German Keno.]
Similarly, we have Multi Keno, from Poland. This time around the extra game costs an additional €1, and you can also wager up to ten times your stake. Best of all draws are held twice a day, seven days a week, so no waiting around for days like most lotteries.
Waiting for a bus? Try KeNow. With draws every 4 minutes you could win big before the ever bus arrives and decide to go by limo instead! That's right, there's a draw every single day, every four minutes – we've even got a handy little counter to tell you how long is left before the next draw! Unlike German and Multi Keno there's no bonus game but you can still up your stake to a maximum of €10, for a chance to win a maximum of €1 million, at exceptional odds of just 2,147,181 : 1.
Poles Ahead In Pricing
Just after a nice, cheap little lottery game to play for fun and possibly profit? Poland has you covered. At just €1 per game, and with jackpots rising as high as €13.5 million, the Polish Lotto offers some of the best lottery odds available (5th best overall) making it the perfect game for bargain-hunting lottery fans.
It's baby brother, the Mini Lotto, is held every single day and offers jackpot odds of just 850,668 : 1, the lowest lottery odds around. Both factors combine to create a lottery that boasts the highest amount of winners per month. Better still, at just 50c per line, it's also the cheapest lottery going.
The trade-off here is that the jackpots aren't measured in millions, but rather thousands. Still, if you won a couple of hundred grand or more (the highest to date is €231,684) I'm sure you wouldn't turn your nose up at it, especially if playing it cost you less than a 20-second mobile call!
Spend Little, Win Lots!
Lottoland is the only place where you can play the lottery for 50c or win millions for peanuts. Actually peanuts isn't fair because it's a long time since a packet of peanuts cost €1. You can also enjoy a variety of fantastic international lotteries at low prices and amazing odds, or save yourself 50c every single time you play EuroMillions!
---