Lotto News 20 April 2021
EuroJackpot online - The complete guide!
How to bet on EuroJackpot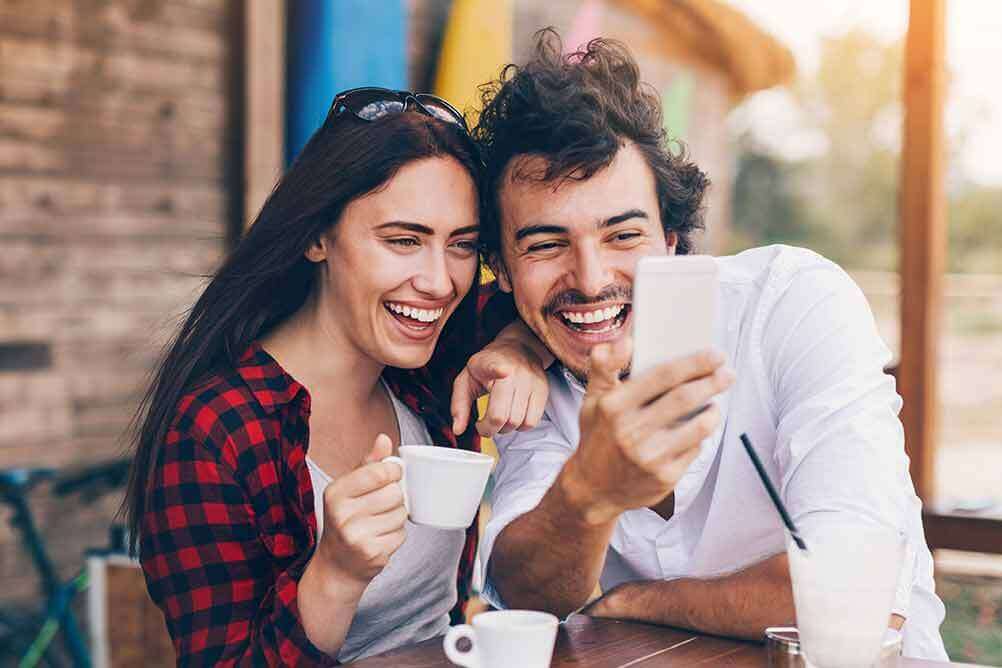 With a chance of roughly one in 95 million to win the jackpot, it's normal that EuroJackpot is climbing up the popularity ladder among players in Europe. But before you try out a new lottery and place your first bet it's always a good idea to familiarise yourself with the rules. We will go over them in detail along with other interesting facts about Europe's fastest-growing lottery. The following points will be covered:
Table of contents:
How to play EuroJackpot online
Playing EuroJackpot is simple and if you are acquainted with the setup of Millionaire, it's a piece of cake! Simply choose five numbers from 1-50 and two additional EuroNumbers ranging from 1-10. You can select the numbers of your choice (your so-called lucky numbers) or let the system work it out for you in case of doubt. For the latter alternative, select the QuickPick option, and numbers will randomly be chosen for you. To place your bet, proceed to checkout by clicking on submit button. It's as simple as that!
If you are looking to win the biggest prize, you need to match all five numbers and the two additional EuroNumbers. To maximize your winnings, you can opt to add the DoubleJackpot feature which can double your payout leaving you with €180 million if you were to hit the highest jackpot of €90 million. As you can probably tell, this optional feature only pays if you actually win the jackpot. However, even if you end up in the second or third prize tier, you can still expect to collect large sums of cash.
Where to play EuroJackpot
When Eurojackpot first launched it started with six participating countries, but since then, several other nations have joined in on the party. Today, EuroJackpot consists of 18 participating countries which include; Croatia, Czechia, Denmark, Estonia, Finland, Germany, Hungary, Iceland, Italy, Latvia, Lithuania, the Netherlands, Norway, Poland, Slovakia, Slovenia, Spain, and Sweden.
The good news is, it's now also possible to play from Ireland! At Lottoland Ireland you can bet on the outcome of the official draw. This means that you just have to pick the numbers in the same way as you would for the official lottery for the chance to win the same (or even bigger) prizes.
EuroJackpot costs and draw time
You know what they say: you got to be in it to win it! For a chance of winning the €90 million with EuroJackpot Ireland, you also need to place a bet. A single line costs €2.50. However, if you want to boost your chances of winning, you can select the DoubleJackpot feature for the price of €5.
The EuroJackpot draw time is every Friday at 7 p.m. Irish time and is held by our nordic friends in Helsinki, Finland. As soon as the official draw has taken place you will find the updated results and winning numbers on our EuroJackpot page.
EuroJackpot odds and prize tiers
The odds of winning the jackpot are roughly one in 95 million, making it far easier to win compared to its competitors. The minimum jackpot is set at €10 million but can grow in size to reach a maximum of €90 million if it hasn't been claimed. If there is still no winner after the jackpot has reached its ceiling, the prize will roll down to the next tier until there is a winner. This means that you can win a huge prize even if you don't match all the five numbers plus the two additional EuroNumbers.
There are twelve prize tiers in EuroJackpot Ireland. See the table below for an overview of the different prize tiers, as well as the odds of winning the lottery.
Chances of winning EuroJackpot
Prize tier
Odds of winning
1 (5 + 2)
1 : 95,344,200
2 (5 + 1)
1 : 5,959,013
3 (5 + 0)
1 : 3,405,150
4 (4 + 2)
1 : 423,752
5 (4 + 1)
1 : 26,485
6 (4 + 0)
1 : 15,134
7 (3 + 2)
1 : 9,631
8 (2 + 2)
1 : 672
9 (3 + 1)
1 : 602
10 (3 + 0)
1 : 344
11 (1 + 2)
1 : 128
12 (2 + 1)
1 : 42
EuroJackpots biggest wins
Although EuroJackpot has a minimum jackpot of €10 million, it can quickly grow to €90 million in case there is no winner. If the maximum of €90 million hasn't reached the top prize, it will be awarded to the lucky person in the next tier.
Throughout the years, EuroJackpot has awarded multiple prizes, for example, the top jackpot of €90 million has been won almost every year! The list below shows EuroJackpot's highest jackpots since its launch in 2012:
EuroJackpot highest jackpots
Prize in euro
Country
Date
90,000,000
Finland
23rd Aug 2019
90,000,000
Germany
14th Oct 2016
90,000,000
Germany
15th Jan 2021
90,000,000
Finland
9th Feb 2018
90,000,000
Germany
1st May 2020
90,000,000
Germany
7th Feb 2020
90,000,000
Czech Republic
15th May 2015
86,970,702.80
Finland
14th Apr 2017
84,777,435.80
Germany
29th Jul 2016
76,766,891.40
Germany
25th Mar 2016
As you can see, Finland, Germany, and the Czech Republic are taking the lead among the top ten EuroJackpot winners and so far, Ireland is nowhere to be seen. Let's see if we can change that! But first things first, let's start with the basics and learn how to play EuroJackpot.
EuroJackpot vs other lotteries
EuroJackpot shares some similarities with Millionaire, which is the new name for Lottoland's EuroMillion betting experience. A single line costs €2.50 in both lotteries and to win the jackpot you have to match five numbers from 1-50 and two extra numbers. A difference in the format, however, is that the extra numbers in EuroJackpot range from 1-10, while the additional numbers in EuroMillions are between 1 and 12.
Several things set the two lotteries apart. Due to its fast-paced model EuroJackpot is designed to create more jackpot winners as opposed to its competitor, EuroMillions. This can be seen by looking at the odds of winning. While the chances of winning the jackpot in EuroMillions are one in 140 million, the chance of taking home the jackpot in EuroJackpot is way higher with one in 95 million. On the other hand, EuroMillions offers bigger jackpots compared to EuroJackpot. See the table below for exact details about the differences among the two popular European lotteries.
If you want to know even more, check out our article on "Eurojackpot vs.EuroMillions" to become an expert.
EuroJackpot VS EuroMillions
EuroJackpot
EuroMillions
Draw date
Fridays
Tuesdays & Fridays
Minimum jackpot
€10 million
€17 million
Maximum jackpot
€90 million
€210 million
Jackpot odds
1:95 million
1:140 million
Prize tiers
12
13
Price per line
€2.50
€2.50
Please note that you cannot bet on EuroMillions at Lottoland Ireland. Instead, you can bet on the official EuroMillions draw with Millionaire.
How to increase your chances of winning the lottery
What's important to remember is that there is no magic recipe to win the lottery, all numbers have an equally great chance of showing up. Hence, there are no numbers that are better or worse. However, there are a few things you can keep in mind to boost your chances of winning. Take a look at our top five tips:
1. Choose a lottery with the best odds
Some lotteries have better odds of winning than others. At Lottoland Ireland you can choose from a range of lotteries all over the world. Some lotteries, like PowerBall for example, offer huge jackpots rising up to €1.4 billion, but the chance of actually winning the top prize is one in 292,201,338. But on the other hand, if you choose the Irish Lotto, the odds are in your favor as the chance of hitting the jackpot are one in 10,737,573. Although the jackpot is smaller in the Irish Lotto you have a far better chance of winning compared to PowerBall. More precisely, you are 27 times more likely to win the jackpot!
2. Select random numbers
As we have mentioned before: all numbers have an equal chance of showing up. Picking random numbers will therefore not help you to win. However, it can determine how much you win – if you are lucky enough. The reason is that people tend to have the same lucky numbers. This means that if those lucky numbers were to win, you are more likely to share your winnings with several other lotto players. For example, the numbers between 1 and 31 are probably likely to be picked more frequently because many people tend to choose their own birthday as their lucky number. By choosing random numbers or letting the QuickPick option do it for you, chances are you will keep your potential winning to yourself.
3. Make system bets
The logic is simple: by betting on more numbers you can increase your chances of winning big. This is because the additional numbers you choose will give you more possible combinations rather than betting on single lines. Obviously, your expenses will increase as you bet on more numbers, but that cost will be rather insignificant if you match the numbers. When betting on EuroJackpot with Lottoland, you can easily select your additional numbers to create more potential winning combinations before proceeding to checkout.
4. Join a syndicate
By joining a syndicate you can boost your odds severely. In fact, statistics show that 20% of all lottery jackpots are won by syndicates. Since a syndicate consists of a group of friends, colleagues, family members, or other Lottoland players online it's possible to bet on more games and numbers as you put all your funds together. However, if you win with a syndicate you need to share your winnings, meaning a smaller payout to each individual. But jackpots are often so large that it doesn't even matter! For example, a €100 million jackpot divided by ten friends doesn't sound too bad, does it?
5. Play more often
Quite an obvious statement, but you can't win without playing. The more you bet, the bigger chance you have of winning. Make sure you never miss out on your favourite draw again by using Lottolands Subscription Feature. Although this feature won't increase your chances of winning the lottery, it will save you from not missing out on a jackpot opportunity!
Are you ready to take on Europe's fastest-growing lottery? Bet here for a chance to become Ireland's next EuroJackpot winner!
---